close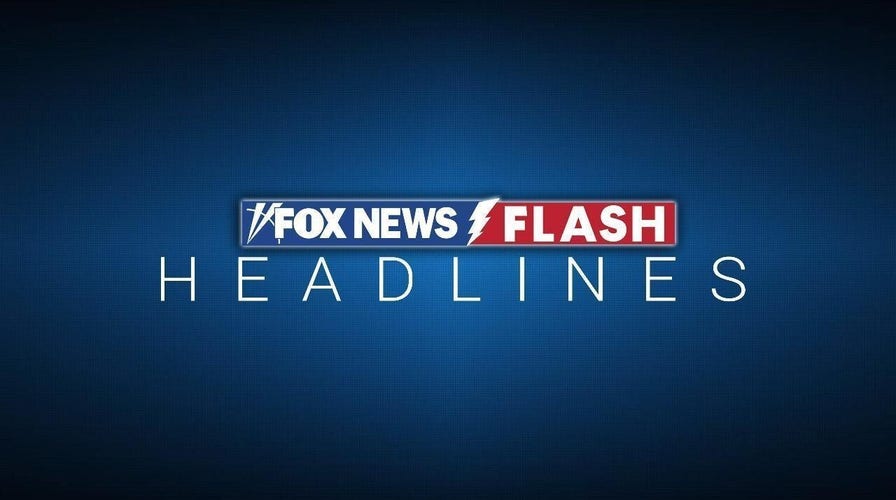 Video
Fox News Flash top headlines for April 26
Fox News Flash top headlines are here. Check out what's clicking on Foxnews.com.
A sweeping British bill that will dramatically curb migrants' ability to seek asylum in the U.K. is due to be approved by lawmakers on Wednesday, despite critics' allegations that it breaks international law.
The government says the Illegal Migration Bill will deter tens of thousands of people from trying to reach the country in small boats across the English Channel each year.
Although opposition lawmakers claim they have not had enough time to scrutinize it, it is likely to easily clear the House of Commons, where the governing Conservatives have a large majority.
"This government has sought to railroad this deplorable, disgusting bill through the House of Commons," said Stephen Flynn of the opposition Scottish National Party.
The bill is likely to face strong opposition in Parliament's upper chamber, the House of Lords, though the unelected Lords don't have powers to block it completely.
GALLERIES IN THE US, UK STRIKE $62M DEAL TO BUY 'PORTRAIT OF MAI'
The legislation bars asylum claims by anyone who reaches the U.K. by unauthorized means, and compels the government to detain and then deport them "to their home country or a safe third country." They would be banned from ever reentering the U.K.
Immigration Minister Robert Jenrick said the bill is designed to send the message that "if you enter the United Kingdom illegally, you will not be able to build a life here."
Critics say the plan is unethical and unworkable. They say people fleeing war and persecution can't be sent home, and a U.K. plan to deport asylum-seekers to Rwanda is mired in legal challenges, so migrants are set to languish in U.K. detention with no way out.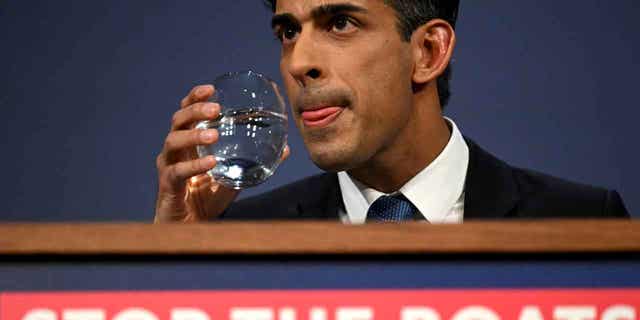 Britain's Prime Minister Rishi Sunak is shown during a press conference following the launch of new legislation on migrant channel crossings at Downing Street, London, on March 7, 2023. A British bill that will dramatically curb migrants' ability to seek asylum in the U.K. is expected to be approved by lawmakers on April 26, 2023. (Leon Neal/Pool Photo via AP, File)
The United Nations' refugee agency has said the bill is a "clear breach" of the international Refugee Convention. The British government has conceded there is a strong chance it breaches the U.K.'s international refugee and human rights obligations, but is determined to fight legal challenges.
RYAN REYNOLDS, ROB MCELHENNEY MAKE BOLD BID TO ENTICE GARETH BALE TO JOIN WREXHAM
Britain receives fewer asylum-seekers than European nations such as Italy, Germany or France. But thousands of migrants from around the world travel to northern France each year in hope of reaching the U.K. across the Channel.
More than 45,000 people arrived in Britain in dinghies and other small boats in 2022, up from 8,500 in 2020.
The U.K. government says many of those making the journey are economic migrants rather than refugees. Britain's interior minister, Home Secretary Suella Braverman, alleged Wednesday that people arriving in small boats "possess values which are at odds with our country" and are associated with "heightened levels of criminality."
Refugee groups say most of the channel arrivals are fleeing war, persecution or famine in countries including Afghanistan, Iran and Iraq, and risk the cross-channel journey because there are few safe, legal ways to reach the U.K. A majority of those whose claims have been processed were granted asylum in Britain.
CLICK HERE TO GET THE FOX NEWS APP
The government says the U.K. has taken in almost half a million asylum seekers since 2015, and has promised to establish more legal paths to asylum, adding to those set up for people from Afghanistan, Hong Kong and Ukraine.
In a bid to win support from Conservatives who are uneasy about the bill, Jenrick pledged those new routes would be in place by the end of 2024 at the latest.