close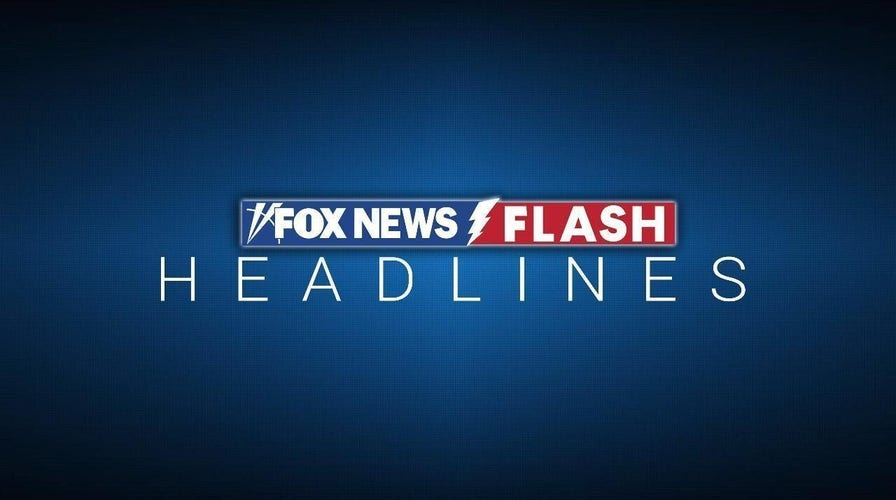 Video
Fox News Flash top headlines for March 15
Fox News Flash top headlines are here. Check out what's clicking on Foxnews.com.
Chancellor Olaf Scholz said Thursday that Germany will have to do a better job at clamping down on "irregular migration" and deporting those who don't legally reside in the country.
Scholz said that Germany, however, would continue to provide protection for Ukrainians fleeing Russia's war.
"Our responsibility in the face of this terrible war of aggression naturally also includes providing protection for Ukrainian citizens in the European Union," Scholz said in a speech to parliament, adding that "all levels of government have been doing a great job for more than a year — especially the cities, counties and municipalities."
More than 1 million Ukrainians have found shelter in Germany since Russia invaded their country more than a year ago. In addition, more than 200,000 people from countries like Syria, Afghanistan and Turkey have applied for asylum in 2022.
GERMAN INVESTIGATORS TAKE DOWN CRYPTO MONEY LAUNDERING SITE
Local communities have for months said they're struggling to house the many newcomers to Germany and have been calling on the federal government to help them with accommodation, schooling and financial support for all.
While Ukrainians have in general been warmly welcomed by Germans, asylum-seekers from the Middle East or Africa have experienced more hostility with the number of attacks on asylum centers rising again over the last year.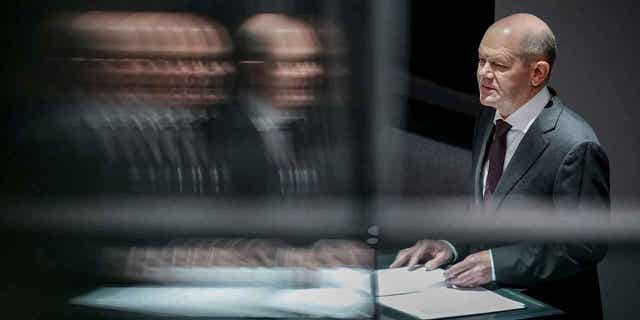 German Chancellor Olaf Scholz speaks at the Bundestag session in Berlin, Germany, on March 16, 2023. Scholz claimed his country needed to do a better job at curbing "irregular migration."    (Kay Nietfeld/dpa via AP)
Scholz stressed that "effective answers to the challenges of flight and migration will only be possible by means of a European framework."
Germany has long been one of the most popular destinations for migrants in Europe, and the government has been lobbying for those who come to be distributed across Europe more fairly — but to little avail.
GERMAN POLICE CONDUCT RAID AGAINST GROUP OF SUSPECTED HUMAN SMUGGLERS
Scholz also stressed that Germany has to speed up the deportation of those who have their asylum applications rejected.
"Those who do not have a right of residence in Germany must return to their home country quickly," he said. "That does not work well enough yet."
By the end of last year, about 240,000 people were going through the asylum procedure and around 168,000 people had been rejected as asylum-seekers and were obliged to leave the country, according to the Mediendienst Integration group, which researches migration in Germany. However, only 12,945 people who were required to leave Germany were eventually deported in 2022.
CLICK HERE TO GET THE FOX NEWS APP
In addition to speeding up deportations, Scholz also said that the country would have to improve clamping down on irregular migration, but he didn't go into details on how to do this.
"We want to reduce irregular migration," the chancellor said. "We want fewer people to put themselves in the hands of smugglers and on life-threatening escape routes."