close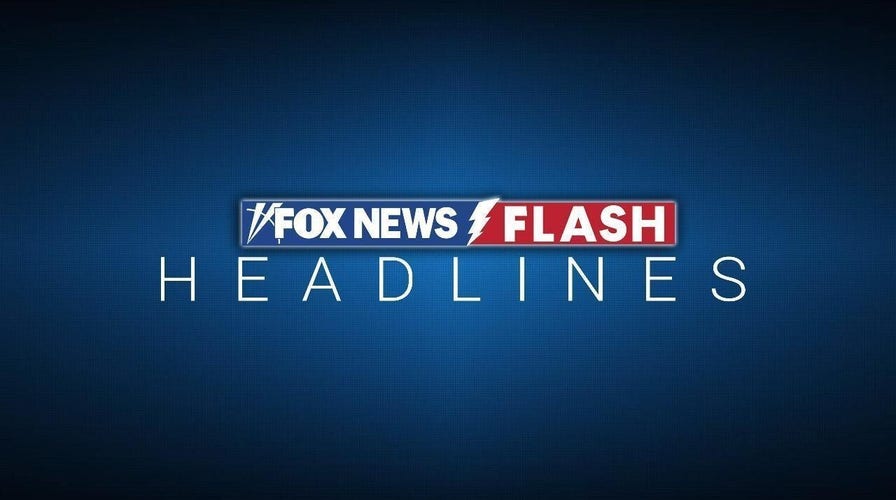 Video
Fox News Flash top headlines for March 2
Fox News Flash top headlines are here. Check out what's clicking on Foxnews.com.
German Chancellor Olaf Scholz on Thursday called on China to refrain from sending weapons to Russia and instead use its influence to press Moscow for the withdrawal of Russian troops from Ukraine.
"My message to Beijing is clear: use your influence in Moscow to press for the withdrawal of Russian troops, and do not supply weapons to the aggressor Russia," Scholz said in a speech to German parliament.
The chancellor also vowed that Germany would continue to support Ukraine with humanitarian and military aid to help the country defend itself against Russia's invasion.
BURNED: GERMANY WILL BLOCK EUROPE'S GAS AND DIESEL BAN UNLESS SYNTHETIC FUEL IS ALLOWED
Addressing those who are demanding that Ukraine start negotiating a truce with Russia to end the war, he said that "love of peace does not mean submission to a bigger neighbor. If Ukraine stopped defending itself, it would not be peace, but the end of Ukraine."
"Our European peace order is defensible," Scholz added. "Our 'never again' means that war of aggression will never return as a means of politics. Our 'never again' means that Putin's imperialism will not prevail."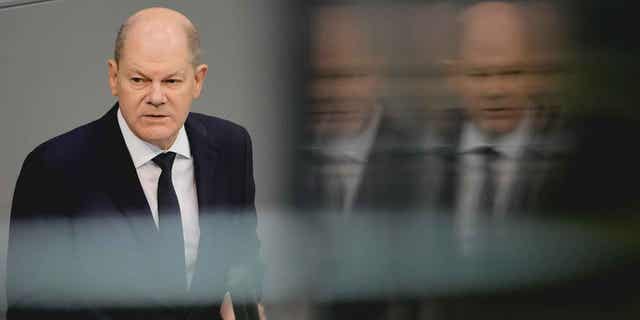 German Chancellor Olaf Scholz delivers his speech at the country's parliament in Berlin, Germany, on March 2, 2023. Scholz urged China to refrain from sending weapons to Russia. (AP Photo/Markus Schreiber)
"There is no negotiating with a gun at your temple, except for your own submission," he said.
GERMAN BABYSITTER SENTENCED NEARLY 15 YEARS FOR MORE THAN 100 CHILD SEX CRIMES: 'UNIMAGINABLE BRUTALITY'
Scholz also said that Germany is working on meeting NATO's 2% defense spending target.
"This commitment, which I made here on Feb. 27 of last year, holds true," Scholz said, adding that the government would increase increase the defense budget as a whole to achieve this goal.
CLICK HERE TO GET THE FOX NEWS APP
Scholz's "turning point" speech, which came three days after Russia launched its full-scale invasion on Feb. 24, 2022, triggered weapons shipments to Ukraine and a major increase in Germany's military spending.
Germany has become one of the leading arms suppliers to Ukraine since that speech. Lawmakers, including the main opposition bloc, gave strong backing in June to the 100 billion-euro ($106 billion) military procurement fund that the chancellor announced.