Gerard Butler is getting candid about a movie scene gone wrong.
On a recent episode of "The Drew Barrymore Show," Butler shared that he "almost killed" Hilary Swank on the "P.S. I Love You" set in 2007.
The actor explained that he was working on a scene where he danced "like an idiot" in boxer shorts and suspenders. Gerard's character, Gerry Kennedy, was intended to get hit in the face with the suspender clip, but Swank became victim of the metal accessory, which "slashed" her head.
"It [got] stuck, it release[d] and [flew] over my head," Gerard explained of the crocodile suspender clip. "I cut her open. You could even see the teeth [of the clip]. She had to get taken to the hospital."
GERARD BUTLER ACCIDENTALLY RUBBED PHOSPHORIC ACID ON HIS FACE FILMING 'PLANE,' FELT HE WAS 'BURNING ALIVE'
The 53-year-old actor said the camera crew had "plastic fronts to protect themselves" from the suspender clip, adding the accessory was "so dangerous."
The crew acted quickly, with Butler sharing the studio was emptied "in three seconds."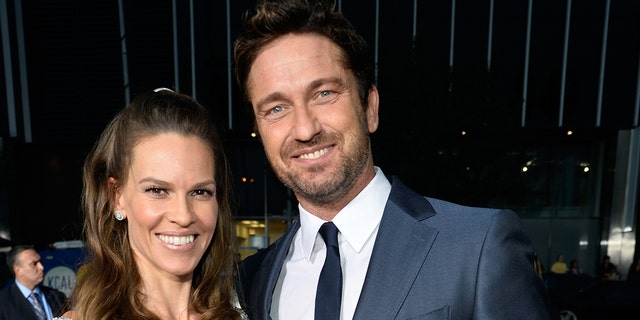 Gerard Butler revealed he almost "killed" Hilary Swank on the set of "P.S. I Love You" in 2007.
(Kevin Mazur/WireImage)
"I scarred Hilary Swank. I almost took her eye out, and I just made a fool of myself for two days," he explained. Although he felt terrible for the accident, he said Swank was a "great" person to work with.
This is not the first accident Butler has experienced on a movie set.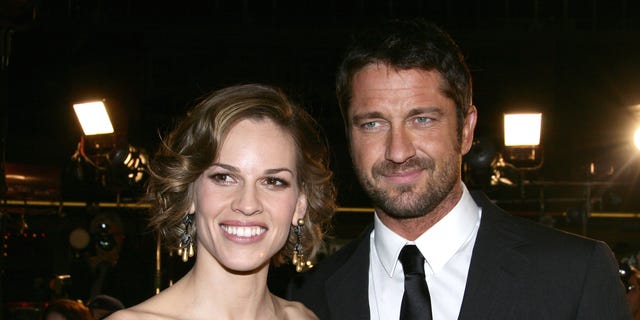 Hilary Swank and Gerard Butler at the premiere of Warner Bros.' "P.S. I Love You" in December 2007.
(Alberto E. Rodriguez)
The actor explained recently explained on "Late Night with Seth Meyers" that he accidentally rubbed acid on his face while filming a scene for his new action movie, "Plane."
CLICK HERE TO SIGN UP FOR THE ENTERTAINMENT NEWSLETTER
"I must have been, I'm rubbing my face. Suddenly, it's in my throat, it's in my mouth, it's up my nose, it's in my eyes, it's burning my face, and I mean burning. And it turns out this is essentially phosphoric acid," Butler said to gasps from the audience.
The airline pilots who were consulting on the movie set were screaming "No!" and there was confusion over how to treat the burns, he told Meyers.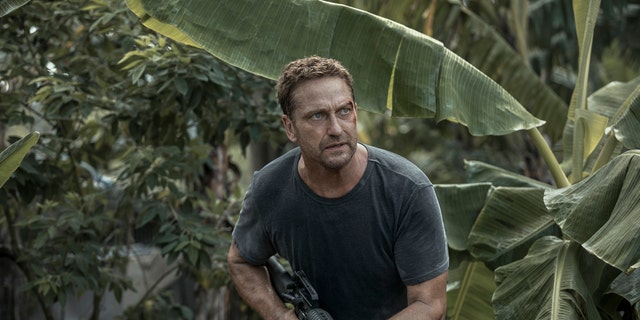 Gerard Butler in a scene from "Plane."
(Kenneth Rexach/Lionsgate via AP)
The Centers for Disease Control and Prevention recommends immediately flushing the area with water.
CLICK HERE TO GET THE FOX NEWS APP
"So, I'm just like burning alive. It was intense, and it actually burned for hours, but it was great for the scene," Butler laughed.