close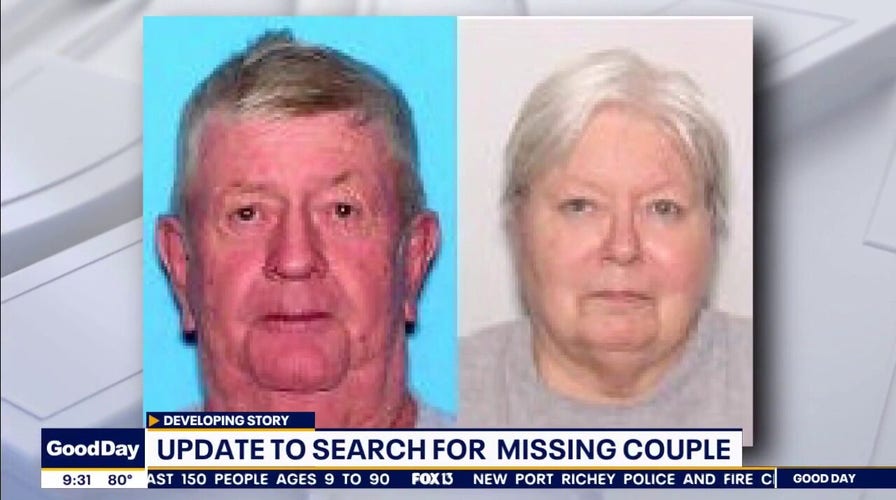 Video
Florida couple who went missing before Hurricane Idalia found dead in car
Albert and Cynthia Allen were reported missing by a family member earlier this week.
The family of a man last seen before he drove through devastating Georgia flooding in 2009 raised money to plaster his face on billboards to "keep his face out there" 14 years after his disappearance so "he won't be forgotten."
Amanda Rickles, missing Brian Wehrle's niece, told FOX 5 Atlanta she hopes the billboards along northbound Interstate 75 will "keep people talking about his story. … Maybe details will come up."
Wehrle, 39, never showed up for a probate court hearing in Carrollton, Georgia, to sign paperwork as the executor of his parents' estate Sept. 27, 2009.
Three months later, his abandoned 1993 Buick LeSabre was recovered in Chattanooga with the key still in the ignition, according to an FBI press release.
AVID FISHERMAN MISSING AFTER BOAT FOUND 30 MILES OFF LAKE MICHIGAN COAST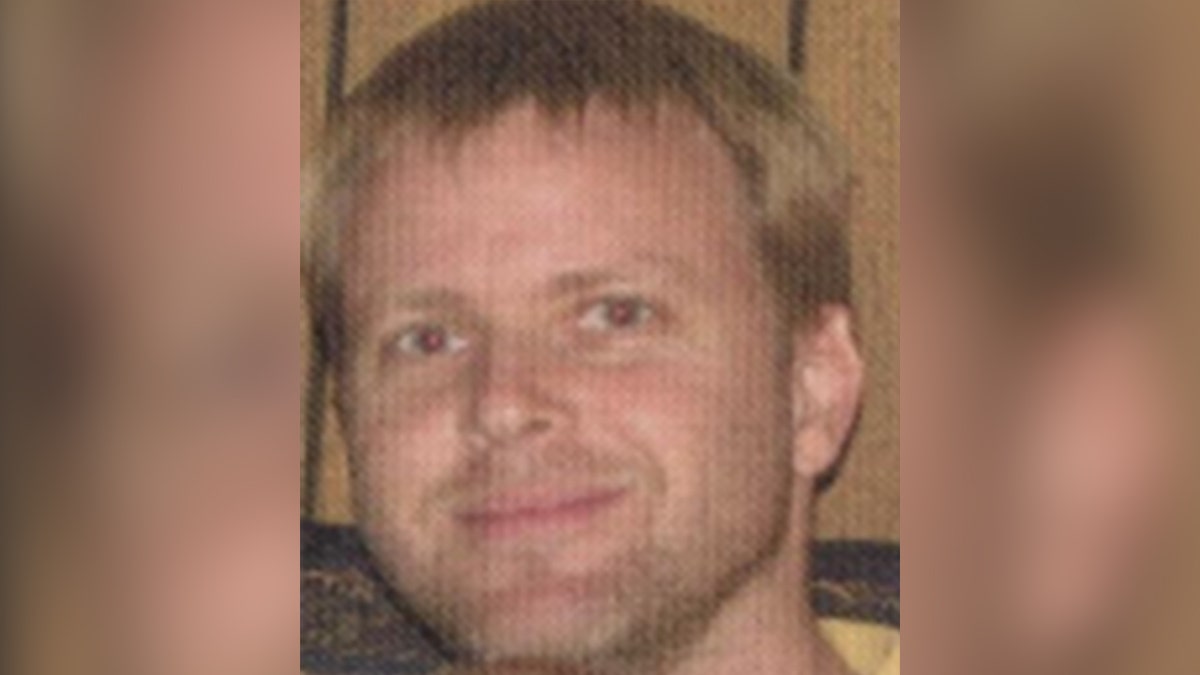 Brian Wehrle, 39 when he disappeared, was last seen in September 2009. His family has placed billboards along northbound Interstate 75 between his home of Atlanta and Chattanooga, where his abandoned vehicle was found. (FBI)
The agency said foul play is suspected. Rickles told FOX 5 Atlanta her uncle had no ties to the city of Chattanooga and, to her knowledge, no business there.
"Just seems like he disappeared into thin air," Rickles said. "In the 14 years since he's been missing, there's been no hits on his social, no sightings, just absolutely nothing. His medications were left at the house, his bags, absolutely everything of his."
Wehrle's wallet was never found, she said.
Carrollton Police Department Sgt. Meredith Browning told 11Alive some partial fingerprints were found in the vehicle, "but they are not AFIS (automated fingerprint identification system) quality to be put into the database for fingerprints."
BIDEN DECLARES 3 GEORGIA COUNTIES ELIGIBLE FOR DISASTER AID FOLLOWING HURRICANE IDA
"We actually rechecked that recently but still had no luck," she said.
Before his disappearance, Wehrle had been at his parents' Carrollton home, about 50 miles west of Atlanta, for several days. When he last spoke to Rickles Sept. 23 after mowing his parents' lawn, he complained of the recent flooding conditions that had slowed his trip there from Atlanta.
On his way back home, he remarked, he intended to plot a route using a map that would avoid the worst of the flooding.
"He was just taking a break, going to Taco Bell," Rickles told 11Alive. "He was also talking about his trip down and how frustrating it had been because it had taken him four hours to do a 45-minute drive."
Per the National Weather Service, the "epic flooding" caused by more than 21 inches of rainfall on Sept. 20-21 that year caused upward of $500 million in property damage and damaged more than 20,000 homes and businesses. Ten people died in the aftermath, the agency said, including eight who died driving on flooded roads.
GEORGIA COLD CASE INVESTIGATION INTO MISSING WOMAN LEADS TO 3 ARRESTS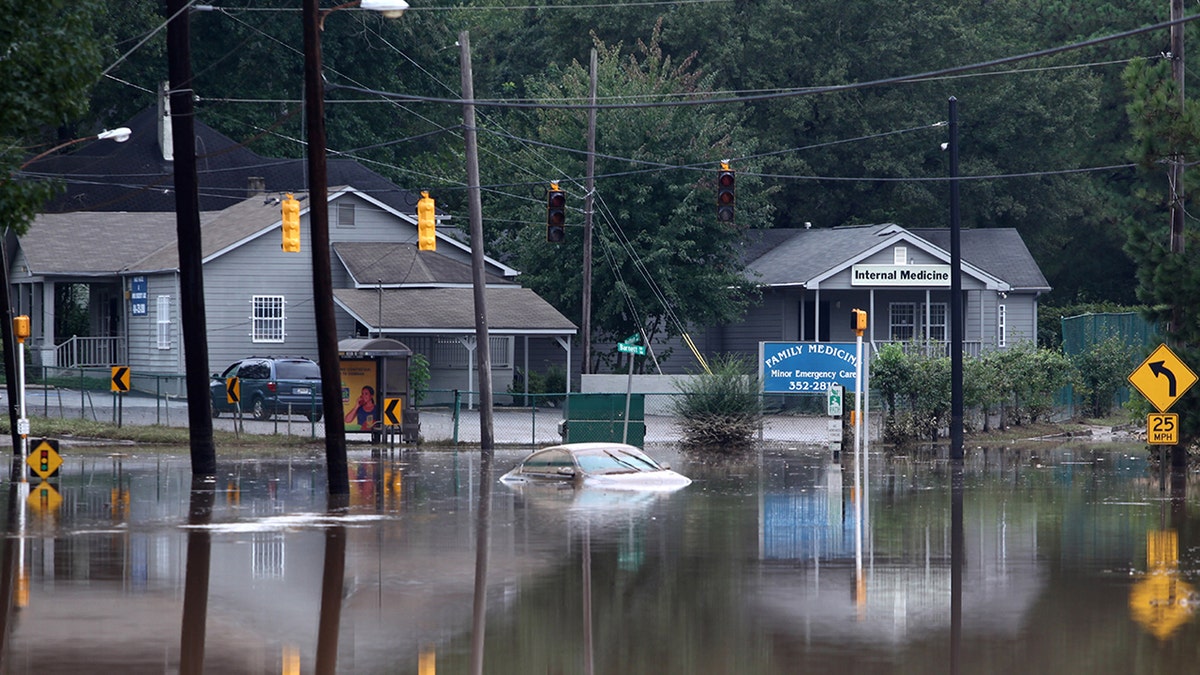 Ten people died in catastrophic flooding in Atlanta Sept. 20-21, 2009, according to the National Weather Service. (Jessica McGowan/Getty Images)
Browning told 11Alive the last people to see Wehrle alive were his sister Anita and her husband Spencer.
Neighbors saw a light in his sister's garage at 2 a.m., Rickles said, and assumed it was Wehrle making a late exit. But Browning said the department couldn't confirm it was Wehrle.
"We can't confirm that was Brian," Browning said. "If that was Brian then that was the last sighting. If not, then that would obviously be a suspect or a person of interest we'd like to talk to."
CLICK HERE TO GET THE FOX NEWS APP
After cadaver K-9s alerted officers to a boathouse near Wehrle's parents' house in 2015, Browning said, police got a warrant to "[dig] up the floor" but "didn't find anything."
Rickles launched a GoFundMe initiative to pay for additional billboards after podcast coverage from "The Fall Line" and "Crime Junkies" reinvigorated interest in her uncle's disappearance. So far, she has raised nearly $3,000. After she raises $8,000, she wrote, any additional funds will go toward a private investigator.
"There's someone out there that did it, was involved in it or who knows, and we deserve answers," Rickles told 11Alive.
Christina Coulter is a U.S. and World reporter for Fox News Digital. Email story tips to [email protected].