Embattled Congressman George Santos, R-N.Y., is refusing calls from constituents and fellow representatives to resign. But with a potential House Ethics Committee process that could take months, Santos is not going anywhere anytime soon.
Santos has faced growing calls for his resignation since his resume was proven to be false after winning in the midterm elections, including from the Nassau GOP, which operates within Santos' congressional district. It was the first major Republican group to call for his resignation.
Still, Santos has remained adamant he will not resign.
On Tuesday, Democratic New York Reps. Ritchie Torres, whose district includes most of the south Bronx, and Dan Goldman, whose district includes part of Manhattan and Brooklyn, filed a formal complaint with the House Ethics Committee against Santos for allegedly violating the Ethics in Government Act.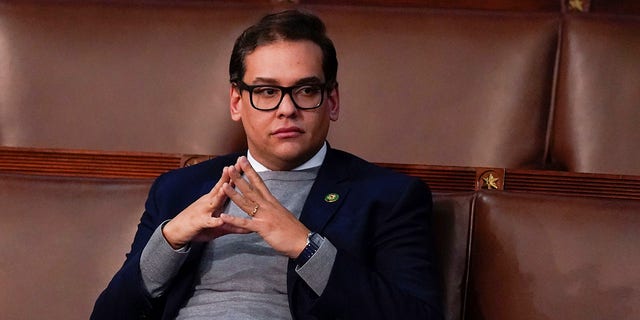 Embattled Rep. George Santos, R-N.Y., has said he will not resign. 
(AP Photo/Alex Brandon)
HOW DO YOU SOLVE A PROBLEM LIKE GEORGE SANTOS? GOP FACES CATCH-22 WITH EMBATTLED FRESHMAN CONGRESSMAN
"George Santos, by his own admission, is an outright fraud," Goldman tweeted Tuesday. "The House has an obligation to police itself and maintain the integrity of the institution."
But should the Ethics Committee choose to open an investigation and recommend a penalty, that process takes months.
House Speaker Kevin McCarthy, R-Calif., isn't doing anything about Santos and said he will even assign Santos to House committees.
"I try to stick by the Constitution, and the voters elected him to serve," McCarthy said Thursday. "He's going to have to build the trust here, and he's going to have the opportunity to try to do that."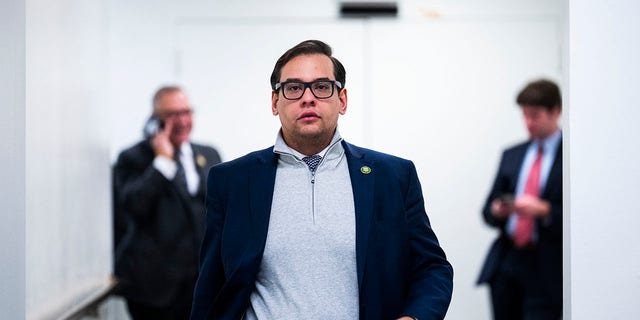 Rep. George Santos, R-N.Y., outside a House Republican Conference meeting in the U.S. Capitol Tuesday, Jan. 10, 2023. 
(Tom Williams/CQ-Roll Call, Inc via Getty Images)
GEORGE SANTOS EXPLAINS CRYPTIC ANSWER TO RESIGNATION QUESTION
There are three modes of discipline in the House: reprimand, censure and expulsion.
Former Rep. Charlie Rangel, D-N.Y., was the last member censured by the House in late 2010.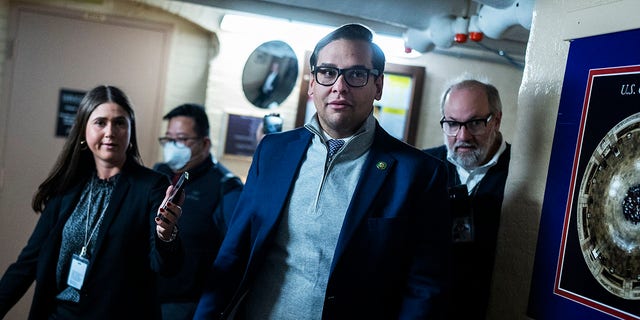 Two House Democrats referred Santos to the House Ethics Committee this week.
(Tom Williams/CQ-Roll Call, Inc via Getty Images)
WHAT THE HOUSE GOP CAN DO TO REP GEORGE SANTOS — IF THEY WANTED TO
The House has only expelled five members in history. The last was late Rep. Jim Traficant, D-Ohio, in 2002.
CLICK HERE TO GET THE FOX NEWS APP
Under the Constitution, expulsion requires a two-thirds vote of the House, and Republicans in the majority could table or kill a resolution to punish or expel Santos.