Brazilian authorities plan to revive a fraud case against Representative-elect George Santos, R-NY, piling onto the already shocking allegations the embattled Republican faces in Washington.
Brazilian prosecutors said they will seek Santos' formal response to the revived case Monday. Santos, the son of Brazilian immigrants, faces charges relating to allegations of a stolen checkbook, according to the New York Times. Authorities had dropped the case nearly a decade ago after they were unable to locate Santos.
Brazilian prosecutors are reportedly working with the U.S. Justice Department to inform Santos of the charges.
Santos did not immediately respond to a request for comment.
NY GOP REP-ELECT GEORGE SANTOS GRILLED OVER BIOGRAPHY 'LIES': 'DO YOU HAVE NO SHAME?'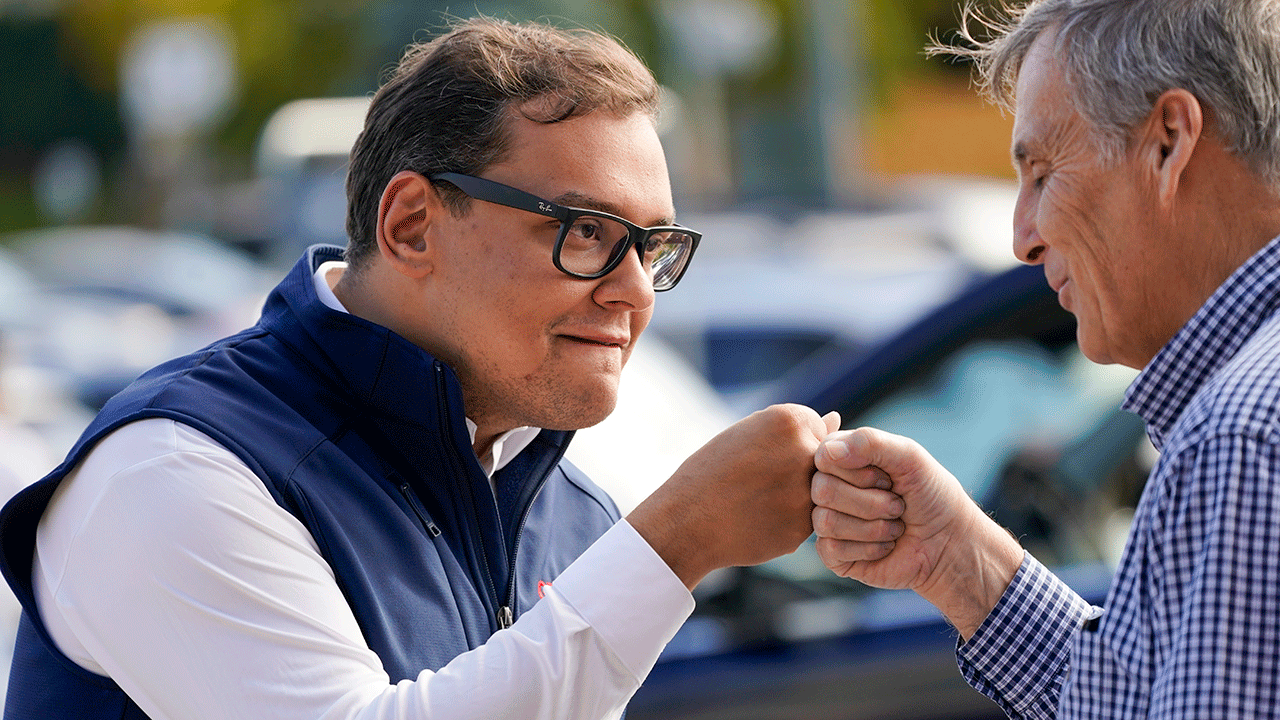 Rep-elect George Santos flipped a Long Island congressional district for Republicans.
(AP Photo/Mary Altaffer)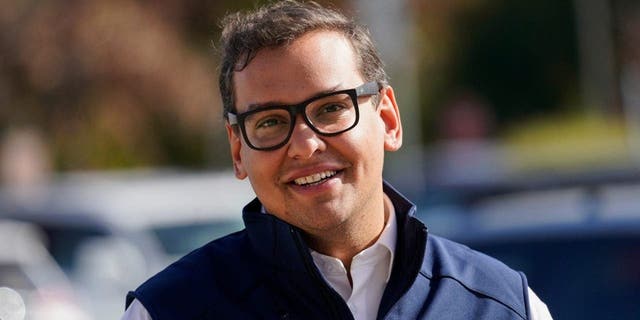 George Santos is facing mounting criticism over his resume. Nassau County District Attorney Anne Donnelly has opened an investigation into him after he admitted to fabricating his resume during his campaign. 
(AP Photo/Mary Altaffer)
Santos is already facing federal, state, and local investigations into his past. Santos has admitted to lying about both his work experience and his education during his successful campaign to flip his Long Island congressional district for Republicans in the midterm elections.
EMBATTLED GOP REP.-ELECT GEORGE SANTOS FIRES BACK AT NEW YORK TIMES AFTER BIOGRAPHY QUESTIONED
Nassau County District Attorney Anne Donnelly opened an investigation into Santos last week. During his congressional campaign, he falsely claimed he graduated from college with degrees in finance and worked for Goldman Sachs and Citibank.
"The numerous fabrications and inconsistencies associated with Congressman-Elect Santos are nothing short of stunning," Donnelly said in a statement. "The residents of Nassau County and other parts of the third district must have an honest and accountable representative in Congress. No one is above the law and if a crime was committed in this county, we will prosecute it."
Multiple House Democrats have called on Santos to resign over the revelations, and his midterm opponent, Robert Zimmerman, has demanded a rematch. Some Republicans have even said Santos should "consider" resigning.
"George, if that's even your real name, if you're so convinced that #NY3 voters still trust you – resign & run against me again in a special election," Zimmerman tweeted last week. "Face the voters with your real past & answer questions about your criminal history. Let the voters decide."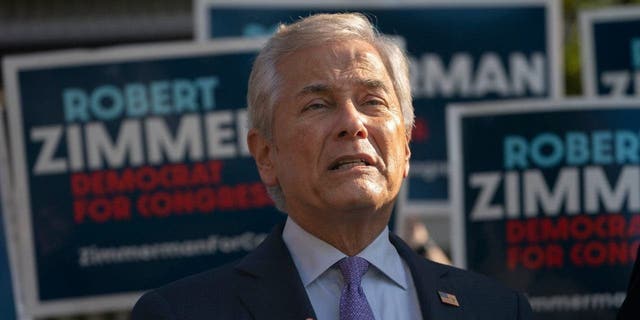 Robert Zimmerman, Democratic candidate for New York's 3rd Congressional District, lost to Rep-elect George Santos, who is now embroiled in scandal. (AP Photo/John Minchillo)
(AP Photo/John Minchillo)
CLICK HERE TO GET THE FOX NEWS APP
Santos is now also facing scrutiny from the FEC over his campaign spending. The federal commission discovered numerous strange $199 campaign expenses that Santos insists are an FEC database error.
Louis Casiano contributed to this report.