Embattled Rep. George Santos, R-N.Y., told a Brazilian podcaster in a newly resurfaced interview that he was the subject of an "assassination attempt" and was under police protection.
Santos gave an interview, conducted in Portuguese, to the podcast Radio Novelo Apresenta last month. MSNBC's Rachel Maddow Show translated the interview and aired clips of it Monday.
"In January 2021, my home was vandalized. My husband and I had gone to a New Year's Eve party in 2020 in Florida," Santos said in Portuguese, according to MSNBC's translated subtitles. "I'm going to a New Year's Eve party with my husband. We go back to our house — it was vandalized because we were at a Republican Party in Florida in December 2020. So that's it."
"I've experienced vandalism," he continued. "We have already suffered an attempt on my life, an assassination attempt, a threatening letter, having to have the police, a police escort standing in front of our house."
GEORGE SANTOS SPARS WITH DRAG QUEEN IN TENSE TWITTER BATTLE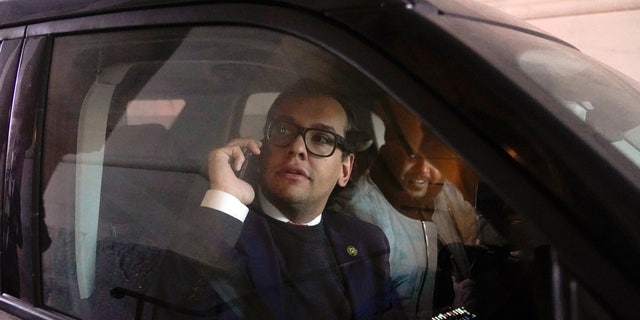 Rep. George Santos, R-N.Y., departs Capitol Hill on Jan. 11, 2023. 
(AP Photo/Patrick Semansky)
Santos did not elaborate on the claim in his interview.
In the same interview, Santos claimed he was mugged in broad daylight in the summer of 2021 on Fifth Ave. and E. 55th St. – one of New York City's busiest shopping districts just a block from Trump Tower.
"I was mugged by two men. Before asking any questions, they weren't Black, they were even White, but they robbed me, took my briefcase, took my shoes and my watch. And that was in broad daylight," Santos said. "I was leaving my office, going to the garage, getting my car, and I was mugged."
"They stole your shoes in the middle of Fifth Ave.?" the host Joao Batista asked.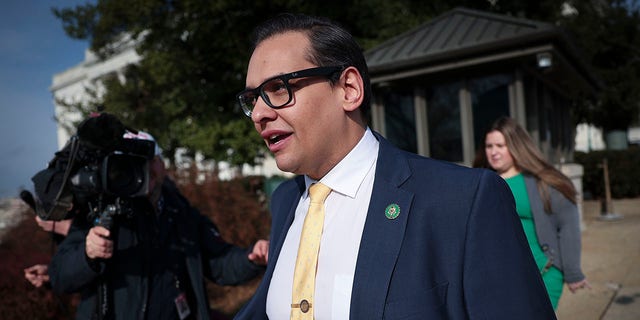 Rep. George Santos, R-NY, leaves the U.S. Capitol on January 12, 2023 in Washington, DC. The Nassau County party chairman, Joseph G. Cairo Jr. and other New York Republican officials called on Santos to resign as investigations grow into his finances, campaign spending and false statements on the campaign trail. Santos announced in a tweet that he would not resign.  
(Win McNamee/Getty Images)
"In the middle of Fifth Ave.," Santos said. "That wasn't the worst of it. Nobody did anything, nobody did anything. The fear is real. It's surreal what we live through here."
Santos also commented on illegal immigration, denouncing it as a "lie."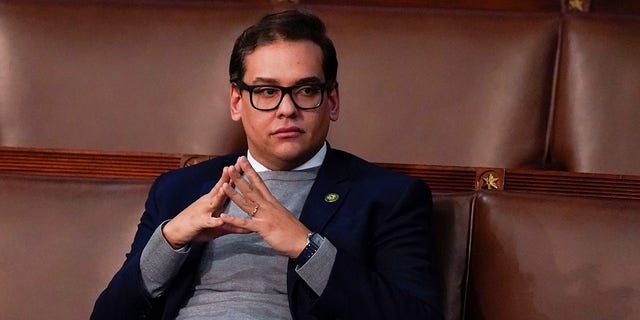 Embattled Rep. George Santos, R-N.Y., has said he will not resign. 
(AP Photo/Alex Brandon)
"I'm assiduously critical of people who want to start their American Dream and that journey and want to start it the wrong way. I think like this: the United States was created on immigration, it was created on immigration, on diversity," Santos said. "I strongly encourage people who want to come here to do it. But I also encourage it to be done correctly, because I think so. Imagine starting a relationship with a lie or someone doing something wrong, right? So I think do not. It is not beneficial for me or you in this relationship."
CLICK HERE TO GET THE FOX NEWS APP
The interview was conducted before Santos was sworn into Congress. Since then, he has rebuffed calls to resign over uncovered fabrications on his resume regarding his religious identity, college degree and career on Wall Street. He is facing a slew of investigations, including from the House Ethics Committee probing whether Santos violated campaign finance laws.
Fox News Digital reached out to Santos' congressional office Tuesday seeking comment about the allegations raised in the resurfaced interview.