close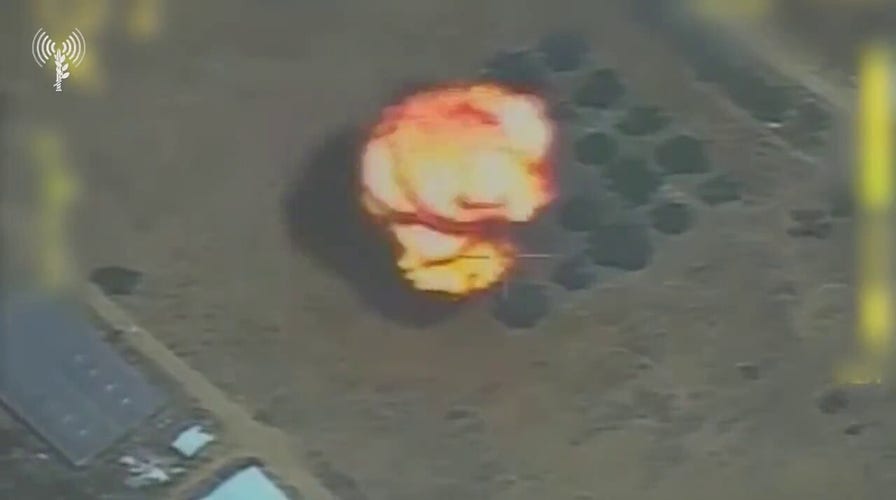 Video
Israeli Air Force conducts strikes against targets in Gaza
Israeli fighter jets strike Palestinian Islamic Jihad targets in Gaza Strip during Operation Shield and Arrow. (Twitter Israeli Air Force)
Militants in Gaza fired waves of rockets into Israel on Wednesday, following a series of airstrikes that killed three senior members of a terrorist group this week.
Israeli Defense Forces confirmed that a wave of rockets targeted the southern cities Ashkelon and Sderot, and elsewhere, but no casualties were reported. Israel's Iron Dome missile defense system was able to shoot down the vast majority of rockets entering the country's airspace.
Nevertheless, sirens blared across southern and central Israel throughout Wednesday and citizens ran for shelters.
Meanwhile, the IDF conducted further operations in the West Bank, carrying out multiple arrest raids that resulted in the deaths of two Palestinians. IDF forces said the pair fired on them, according to the BBC.
DEM, GOP HOUSE INTEL LEADERS: ISRAEL, JORDAN, EGYPT WANT 'STRONGER' US ROLE IN REGION AS CHINA MAKES INROADS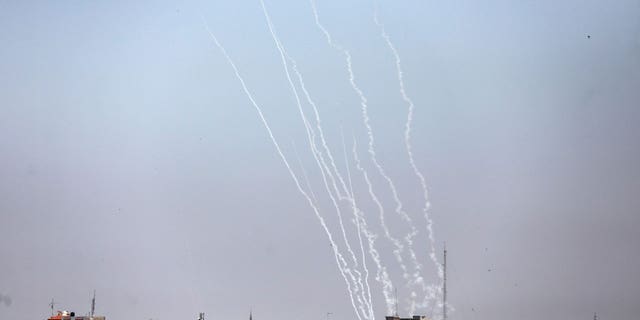 Palestinian terror groups in Gaza launched a barrage of rockets into Israel on Wednesday in retaliation for an Israeli military operation. (Majdi Fathi/TPS)
The wave of rockets comes just a day after Israeli forces killed 15 people in Gaza in a series of airstrikes. Among them were Khalil Bahitini, the commanding officer of the Palestinian Islamic Jihad terror organization's Northern Gaza Division, and Jahed Ahnam, the secretary of the Palestinian Islamic Jihad military council.
The strikes also killed civilians, including three women and four children, according to the Palestinian Health Ministry. The IDF acknowledged and lamented those casualties, noting that while their strikes were aimed exclusively on "PIJ targets," those targets "act in very crowded civilian populations."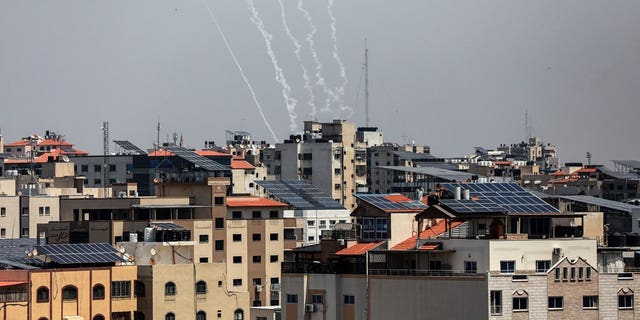 Palestinian terror groups in Gaza launch rockets toward Israel. (Majdi Fathi/TPS)
Both the PIJ and Hamas, which controls the Gaza Strip, vowed revenge for Tuesday's airstrikes, but waited nearly a full day before launching a barrage of rockets. Israeli Prime Minister Benjamin Netanyahu has vowed swift and severe retaliation for any attacks on Israeli soil.
DESANTIS CALLS ISRAEL A 'MOST VALUED AND TRUSTED' ALLY IN JERUSALEM SPEECH
Israel's Tuesday attack, dubbed Operation Shield and Arrow, also took out Tarek Az Aldin, a senior operative who oversaw communications and coordinated terror attacks in Israeli territories.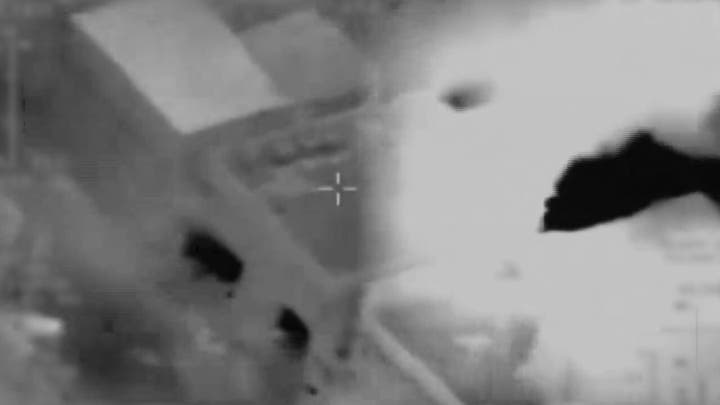 Video
CLICK HERE TO GET THE FOX NEWS APP
It is unclear whether Hamas and the PIJ are working together in launching Wednesday's attack. The groups typically remain separated, but Hamas expressed support for the organization after Israel's strikes on Wednesday.
Anders Hagstrom is a reporter with Fox News Digital covering national politics and major breaking news events. Send tips to [email protected], or on Twitter: @Hagstrom_Anders.