House Speaker Kevin McCarthy, fresh off his days-long battle to secure his new position, will once again have to get his party on the same page as they vote on a new House rules package Monday evening.
The package's proposals include capping spending at the 2022 level for the next ten years, which is expected to result in significant cuts to existing programs. This has some Republicans like Rep. Tony Gonzales, R-Texas, worried that defense spending will be slashed.
"This has a proposed billions of dollar cut to defense, which I think is a horrible idea," Gonzalez told CBS's "Face the Nation" on Sunday. "When you have aggressive Russia and Ukraine, you've got a growing threat of China in the Pacific — you know, I'm going to visit Taiwan here in a couple of weeks — how am I going to look at our allies in the eye and say, I need you to increase your defense budget, but yet America is going to decrease ours?"
Gonzalez said he plans to vote against the rules package, leaving McCarthy's already slim majority even slimmer as he tries to get rules passed. Rep. Nancy Mace, R-S.C., also told CBS, "I don't want to see defense cuts," saying she was unsure about her support for the rules.
JORDAN SAYS CUTS TO MILITARY SPENDING SHOULD BE 'ON THE TABLE,' AS MONEY SHOULD NOT GO TO 'WOKE' POLICIES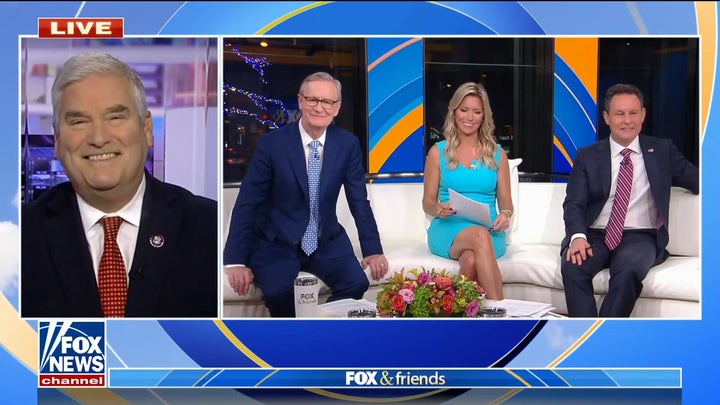 Video
Rep. Jim Jordan, R-Ohio, who is expected to lead the House Judiciary Committee, defended spending cuts, even for defense. In a "Fox News Sunday" interview, he pointed to the government's massive debt, saying, "Everything has to be on the table." Jordan suggested that military cuts could be made by eliminating "woke policies" and reexamining aid to Ukraine, allowing the government to focus more on troops and weapons systems.
FLORIDA REP. BYRON DONALDS REVEALS COMMITTEE APPOINTMENT IN EXCHANGE FOR MCCARTHY HOUSE SPEAKER VOTE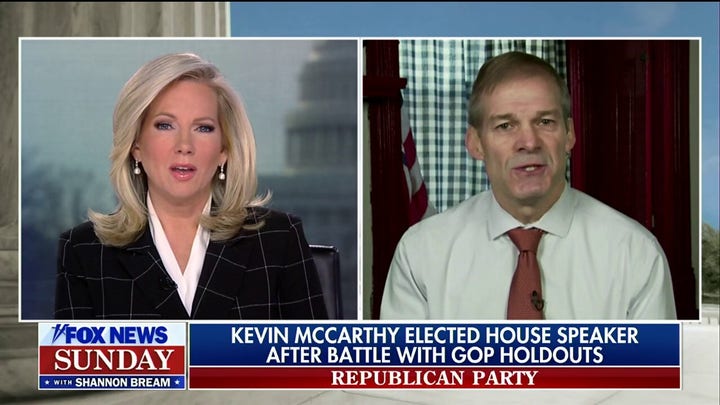 Video
Additional changes to existing rules that are in the new package include requiring 72 hours' notice prior to voting on new legislation, requiring a three-fifths supermajority in order to pass federal income tax rate increases, and the formation of a task force to address House ethics reform.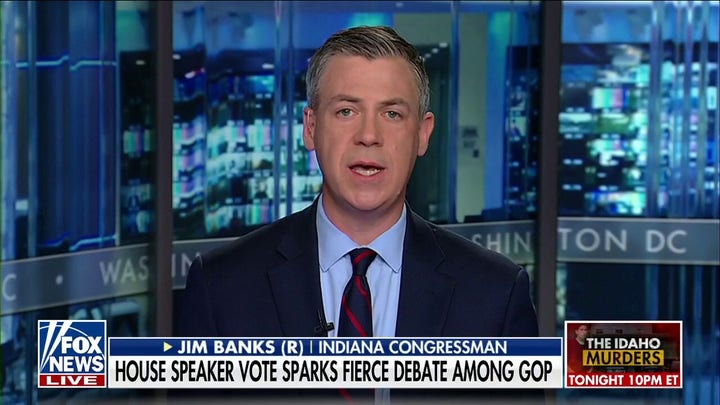 Video
CLICK HERE TO GET THE FOX NEWS APP
The rules package also calls for the creation of a House Oversight subcommittee for investigating the origins of the COVID-19 pandemic, specifically mentioning the U.S. government's involvement in any funding of gain-of-function research.
A vote on the rules is expected for Monday at approximately 5 p.m. ET.