close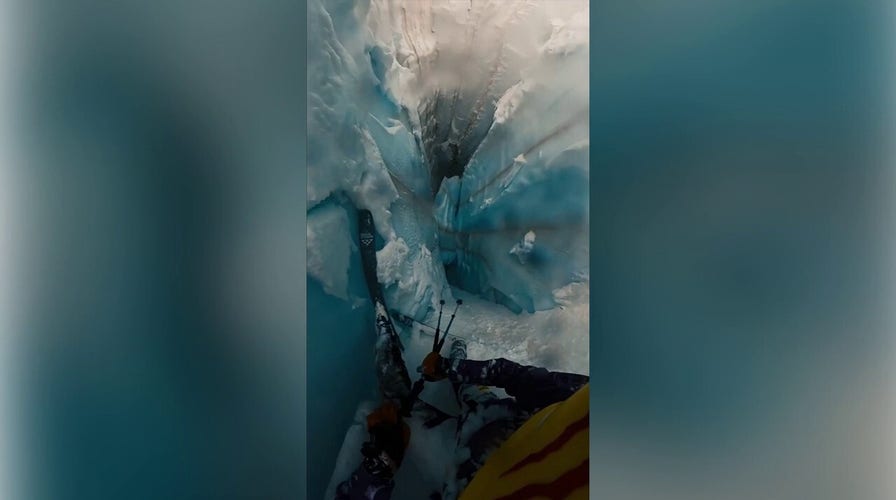 Video
Alpine skier plunges down seemingly endless snow crater
Les Powtos accidentally falls into a huge crevasse while skiing in the French Alps. (@lespowtos/LOCAL NEWS X /TMX)
A Frenchman captured the terrifying moments he fell into a massive crevasse while skiing in the Swiss Alps.
The heart-stopping video captures 36-year-old Les Powtos happening upon a deceptive circle in the Alps that quickly crumbles into a crevasse and plummets the experienced skier into darkness.
The accident happened on the Meije mountain, known for its extreme skiing, which overlooks the village of La Grave, France, in the Alps.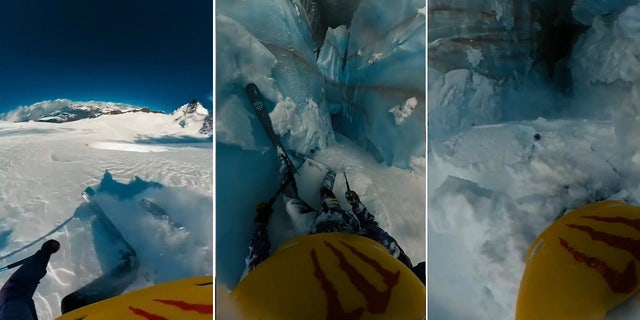 @lespowtos/LOCAL NEWS X /TMX (@lespowtos/LOCAL NEWS X /TMX)
COLORADO MAN WHO SURVIVED AVALANCHE 'DESPERATELY' SEARCHING FOR PET DOG WHO WENT MISSING IN SLIDE
Powtos' GoPro head mount captures the skier losing control and free-falling into the icy hole. He continues to drop until he manages to wedge his skis into the glacier and finally come to a stop at a sliver of ledge. Footage shows how the icy drop continues deeper into darkness.
In the comments on his Instagram page, @lespowtos, the skier describes making it out with crampons, or ice cleats, and a small piece of rope from his friends.
CLICK HERE TO GET THE FOX NEWS APP
In the now viral video, which has been shared thousands of times, commenters from around the world shared how lucky Powtos was to have survived the tremendous fall.
Sarah Rumpf-Whitten is a writer on the breaking news team for Fox News Digital. You can reach her on Twitter at @s_rumpfwhitten.