close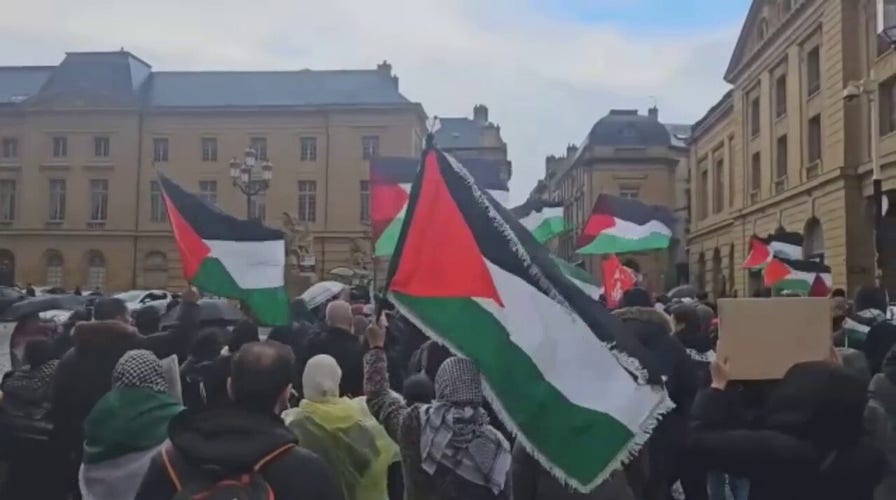 Video
Pro-Palestinian demonstrators gather in France, call for ceasefire
Pro-Palestine demonstrators gathered in Metz, northern France on Saturday, November 4, amid nationwide protests calling for a ceasefire between Israel and Hamas.
A French court has approved the deportation of Palestinian activist Mariam Abudaqa, who came to France for a speaking tour in September and was put under house arrest after the Oct. 7 attack on Israel by Hamas militants.
The ruling, which overturns a court decision last month that the interior minister appealed, said 72-year-old Abudaqa, a member of the Popular Front for the Liberation of Palestine (PFLP), was "likely to seriously disturb public order."
The French government has cracked down on expressions of solidarity with Palestine in the wake of Hamas's Oct. 7 attack which killed 1,400 people, banning protests, canceling events and accusing some pro-Palestine groups of condoning terrorism.
FRANCE LOOKING TO DEPORT IMMIGRANTS WITH EXTREMIST TIES AFTER TEACHER KILLED BY MAN SHOUTING 'ALLAHU AKBAR'
More than 10,000 people have been killed in Gaza by Israel's retaliatory assault on the enclave. Abudaqa said she had lost 30 members of her family since the beginning of the war.
"We are supposed to die without even saying ouch, without expressing pain," said Abudaqa of her arrest and speaking ban on Tuesday before the court decision came.
The anti-occupation and women's rights activist had been invited to speak at the French national assembly at an event on Thursday, but her participation was blocked in October by the Assembly president.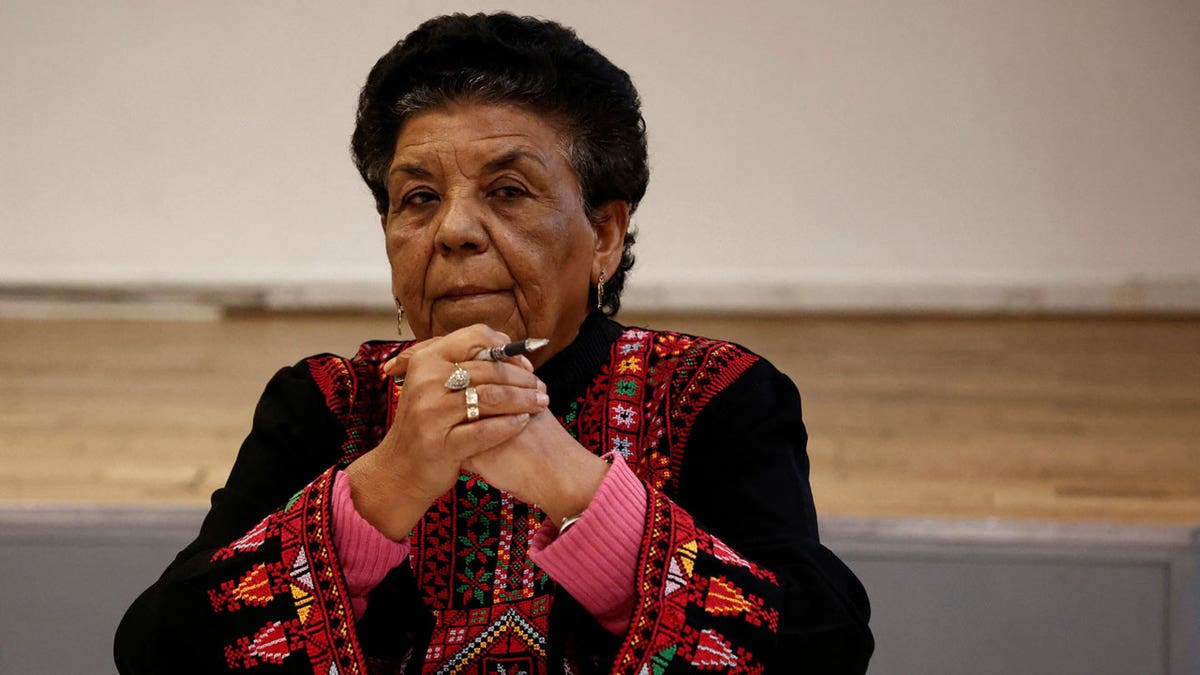 Mariam Abudaqa, a Palestinian political activist in Gaza and member of the Popular Front for the Liberation of Palestine, attends a news conference in Paris, France, on Nov. 7, 2023. (REUTERS/Noemie Olive)
The Conseil d'Etat, France's highest administrative court, based its ruling on Abudaqa's membership of the PFLP, stating that she occupies a "leadership" position.
The PFLP is the second largest faction in the Palestinian Liberation Organisation (PLO), which is recognized by the UN and Israel, but is blacklisted by the EU and has carried out attacks on Israelis.
Pierre Stambul, activist with the Union of French Jews for Peace which supported Abudaqa's challenge in court, said she hadn't held a senior position in the group for more than twenty years.
The decision is a "continuation of the criminalization of the Palestinian population", he said.
The interior minister's office did not respond for comment.
ISRAEL'S MILITARY COULD ENTER GAZA CITY, THE CAPITAL OF THE HAMAS-RULED GAZA STRIP, THIS WEEK: ISRAELI MEDIA
The court ruling does not specify by what date Abudaqa must leave and where she must go. Abudaqa said she plans to fly to Egypt on Saturday and hopes the border crossing will open so that she can return to Gaza.
She said she had trouble sleeping as Israeli strikes on Gaza continue and has become scared of checking her phone, for fear of more bad news.
"Death is much easier than staying here, while my heart aches for them. Or having to receive news everyday of one of them dying," she said.