close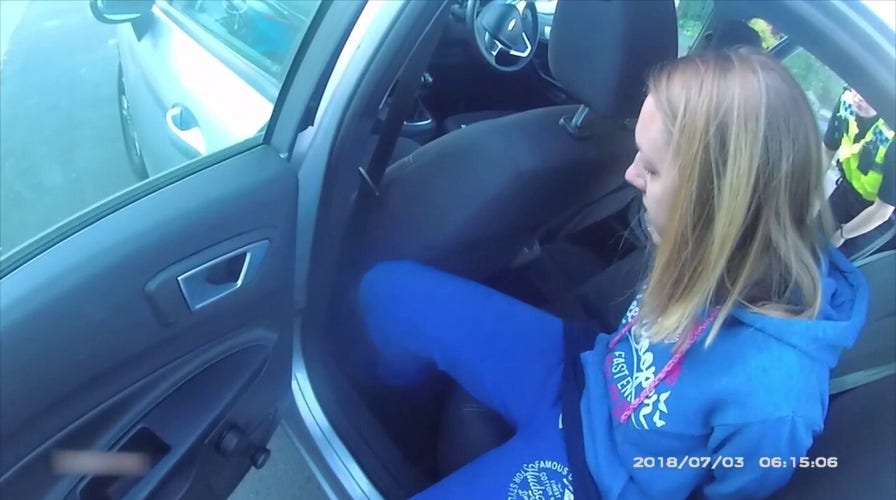 Video
Moment nurse Lucy Letby arrested by UK police in 2018
Letby was found guilty of murdering seven babies at the hospital where she worked – making her the UK's most prolific child serial killer (Video: Cheshire Police)
A former respiratory therapist who admitted to killing two patients, and could be behind more suspicious deaths, was sentenced Friday to 18 years in prison.
Jennifer Hall, 42, who made headlines for wearing an "I don't f—ing care" hoodie in her booking photo, was initially charged in 2022 with first-degree murder but was permitted to plead guilty to reduced involuntary manslaughter counts as part of a plea deal.
The victims, Fern Franco, 75, and Coval Gann, 82, who died at Hedrick Medical Center in 2022, had insulin and a powerful muscle relaxant in their systems, which hadn't been prescribed by a doctor.
Hall also pleaded guilty to attempted assault for putting the same concoction in the "breathing treatment apparatus" of Norma Pearson, court records show.
'COLD-BLOODED' NURSE LUCY LETBY FOUND GUILTY OF MURDERING 7 BABIES AT HOSPITAL NEONATAL UNIT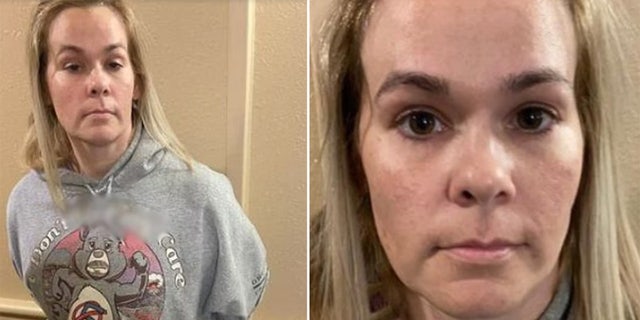 Former Missouri respiratory therapist Jennifer Hall was sentenced Friday to 18 years in prison for the 2022 poisoning deaths of two patients. She wore an 'I don't f—ing care' hoodie in her arrest photo. (Livingston County Sheriff's Office)
"A young and bright respiratory therapist had a dark and sinister need to artificially code patients," Livingston County Prosecuting Attorney Adam Warren said in a statement to Fox News Digital. "Those of us who contemplate what Jennifer Hall is capable of will sleep better at night."
The victims were among nine patients who died at the Chillicothe, Missouri, facility under what court documents allege were "medically suspicious" circumstances when Hall worked there from December 2021 to the following May, when she was placed on leave.
BOAT EXPLODES AT MISSOURI'S LAKE OF THE OZARKS, INJURING 16
During those five months, cardiac arrest events, known as "code blues," spiked to 18, compared to an average of one a year before then.
Hospital staff grew suspicious, noting that Hall had access to the patients who suffered medical emergencies and death and was one who reported the incidents, according to court records.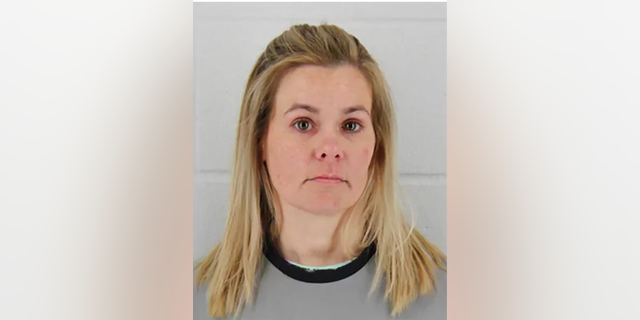 Respiratory therapist Jennifer Hall was sentenced Friday to nearly two decades behind bars for the poisoning deaths of two patients in 2022. (Johnson County Sheriff's Department via AP)
Despite the suspicions, Hall denied any involvement for years.
She told The Kansas City Star in 2015 "No, never," when asked whether she had harmed patients.
DOCTORS 'CAN'T THINK OF A NATURAL CAUSE' FOR PROJECTILE VOMITING OF BABY ALLEGEDLY OVERFED BY NURSE LUCY LETBY
"My name just gets thrown out there, and it's for horrifying reasons," she told the local newspaper.
The case was revived after an analysis of Franco's tissue samples revealed the presence of unprescribed and medically unnecessary drugs.
Attorneys who represented victims' families pursued civil cases that helped investigators in their murder probe, Warren said.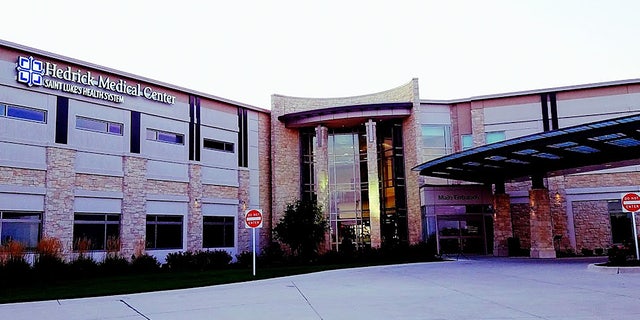 Hedrick Hospital in Chillicothe, Missouri, where respiratory therapist Jennifer Hall fatally poisoned two patients in 2022. Authorities suspect she may be behind as many as nine deaths during her five-month stint at the facility. (Google maps)
The respiratory therapist was previously convicted of setting a fire at another hospital but appealed the verdict and was acquitted at a second trial in 2021, LawandCrime reported.
Hall's attorney, Molly Hastings, didn't immediately return a request for comment.
CLICK HERE TO GET THE FOX NEWS APP
Hall's sentencing comes three days before British nurse Lucy Letby, 33, was hit with life behind bars for the murders of seven babies and the attempted murders of six others at a UK hospital.
Letby was found guilty Friday, making her the country's most murderous child serial killer.
The Associated Press contributed to this report.
Rebecca Rosenberg is a veteran journalist and book author with a focus on crime and criminal justice. Email tips to [email protected] and @ReRosenberg.