The former lieutenant governor of Georgia said Saturday that he will testify before a Fulton County grand jury regarding the 2020 election ahead of a possible indictment of former President Donald Trump.
"I can confirm that I have been requested to testify before the Fulton County grand jury on Tuesday. I look forward to answering their questions around the 2020 election. Republicans should never let honesty be mistaken for weakness," former Georgia Lt. Gov Geoff Duncan wrote in a tweet.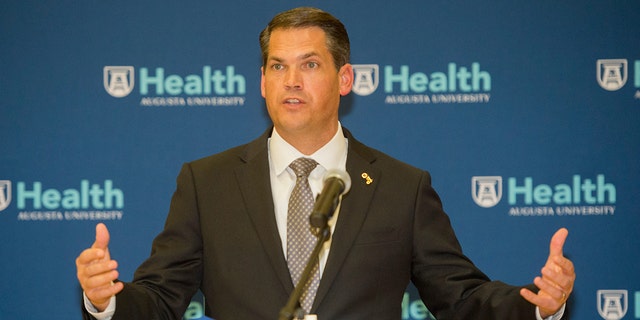 Georgia Lt. Gov. Geoff Duncan speaks at the AU Health System COVID-19 vaccination clinic at Good Shepherd Baptist Church in Augusta, Ga., Thursday afternoon February 25, 2021. Gaaug 022621 Duncanvisit2 Mh (Michael Holahan via Imagn Content Services, LLC)
This is a developing story. Check back for updates.