Former Duran Duran guitarist Andy Taylor revealed his cancer treatment has kept him from "end-of-life care."
Taylor, who has been battling stage four prostate cancer, opened up about his treatment and the mental struggle that comes with a diagnosis.
"I was classified as palliative, end-of-life care," Taylor revealed during an interview with The Times. "Now I'm not; I'm asymptomatic."
The musician is not showing symptoms of his prostate cancer as he undergoes treatments that release radioactive chemicals to target the cancerous cells, according to the outlet.
FORMER DURAN DURAN GUITARIST ANDY TAYLOR GIVES CANCER UPDATE: 'I'M TRYING TO STAY ALIVE'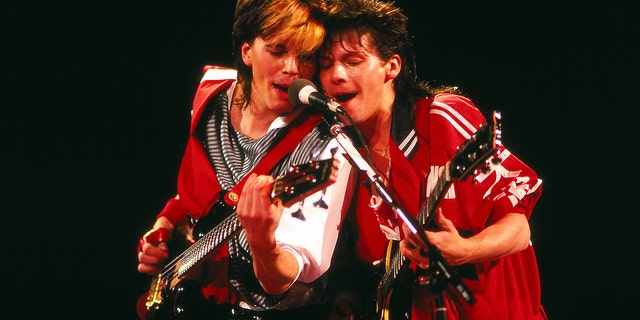 Andy Taylor, right, revealed his cancer treatments have left him "asymptomatic." (Bill McCay/Getty Images)
Taylor had his first treatment session two weeks ago and has five more to go. Following a session, he is "radioactive for several days" and must sleep alone for two weeks.
The rock star also spoke about the moment he was faced with the thought of dying – which came about six weeks after his initial diagnosis.
"You're gonna have to say goodbye to your family. You're not going to see your grandson's 10th birthday," Taylor explained he realized. "Psychologically it's mind-blowing – you can't have therapy to remove the certainty of death."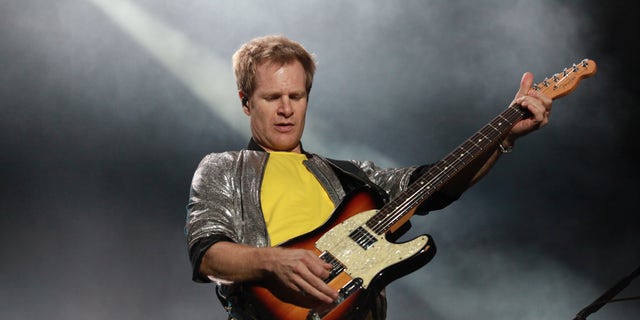 Andy Taylor first revealed his prostate cancer diagnosis in 2018. (Debbie Hickey/Getty Images)
Taylor first announced he had been diagnosed with prostate cancer in 2018. He kept the news a secret from his bandmates and the general public until last year when Duran Duran was inducted into the Rock & Roll Hall of Fame.
"In a way, it ended up becoming a massive relief because talking about it publicly, when you've been living with something for so long, every conversation you have with people, you're acting," he previously told People magazine. "If I could get a genie out of a bottle and make one wish, it's that nobody ever has to go through what I went through."
CLICK HERE TO SIGN UP FOR THE ENTERTAINMENT NEWSLETTER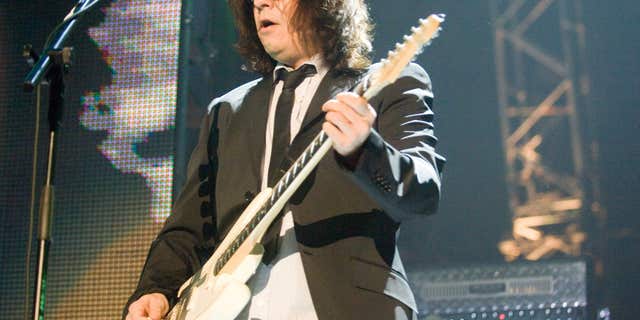 Andy Taylor was a member of Duran Duran from 1980 until 1986. (Hayley Madden/Getty Images)
Taylor, who played guitar for Duran Duran from 1980 until 1986, previously gave insight into how he was diagnosed.
The first symptoms the guitarist experienced were pain while exercising and some lumps in his lymph nodes: "The first thing I thought of was, when was the last time I had a PSA test?'"
The PSA (prostate-specific antigen) test screens for prostate cancer.
"My father passed away because of prostate. So there was the family history. So I thought this could be, and sure enough," Taylor told the outlet.
"As harsh as it is, it's a death sentence. So you sort of walk out of the hospital in a stunned silence because you could never be prepared for… You've got to start from the fact that it's a slow burn, so it's not going to take you quickly."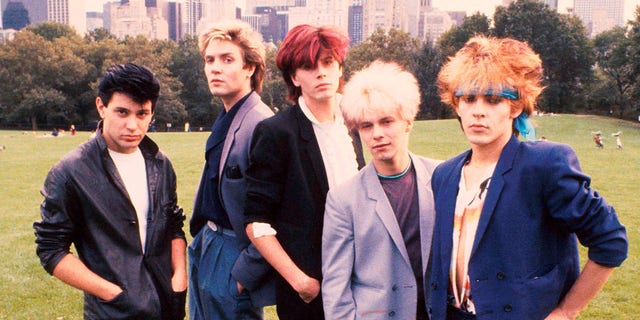 Roger Taylor, Simon Le Bon, John Taylor, Andy Taylor and Nick Rhodes of Duran Duran. (Michael Putland/Getty Images)
CLICK HERE TO GET THE FOX NEWS APP
Fox News Digital's Emily Trainham contributed to this report.