close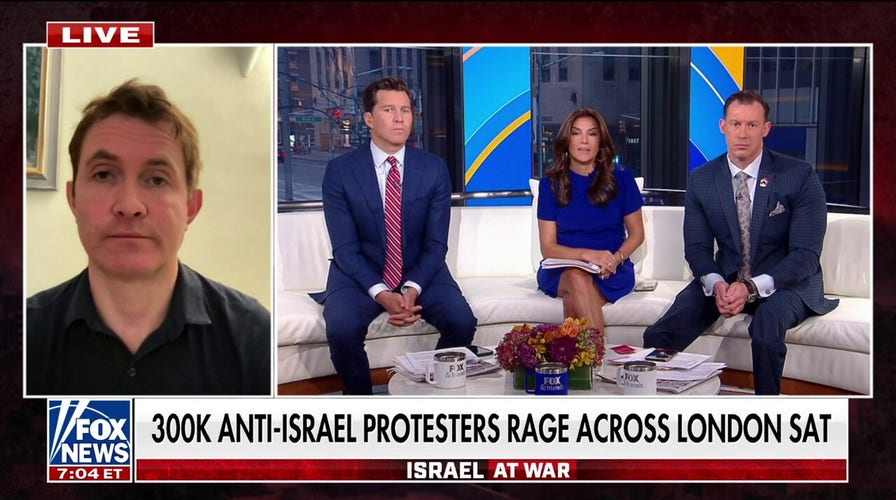 Video
Anti-Israel protests are a demonstration of 'incredible ignorance': Douglas Murray
FOX News contributor Douglas Murray joined 'Fox & Friends Weekend' to discuss his experience visiting the Hamas massacre site and the surge in anti-Israel protests.
Britain's former home secretary issued a scathing letter to Prime Minister Rishi Sunak a day after she was fired following her criticism of authorities for applying a "double standard" to pro-Palestinian supporters.
In her letter, Suella Braverman accused Sunak of failing to keep his promises on immigration and failing "to rise to the challenge posed by the increasingly vicious antisemitism and extremism displayed on our streets."
"I have become hoarse urging you to consider legislation to ban the hate marches and help stem the rising tide of racism, intimidation and terrorist glorification threatening community cohesion," she wrote.
LONDON POLICE SEEK TO IDENTIFY THOSE IN 'RACIALLY AGGRAVATED ALTERCATION' AT METRO STATION AMID ANTI-ISRAEL PROTESTS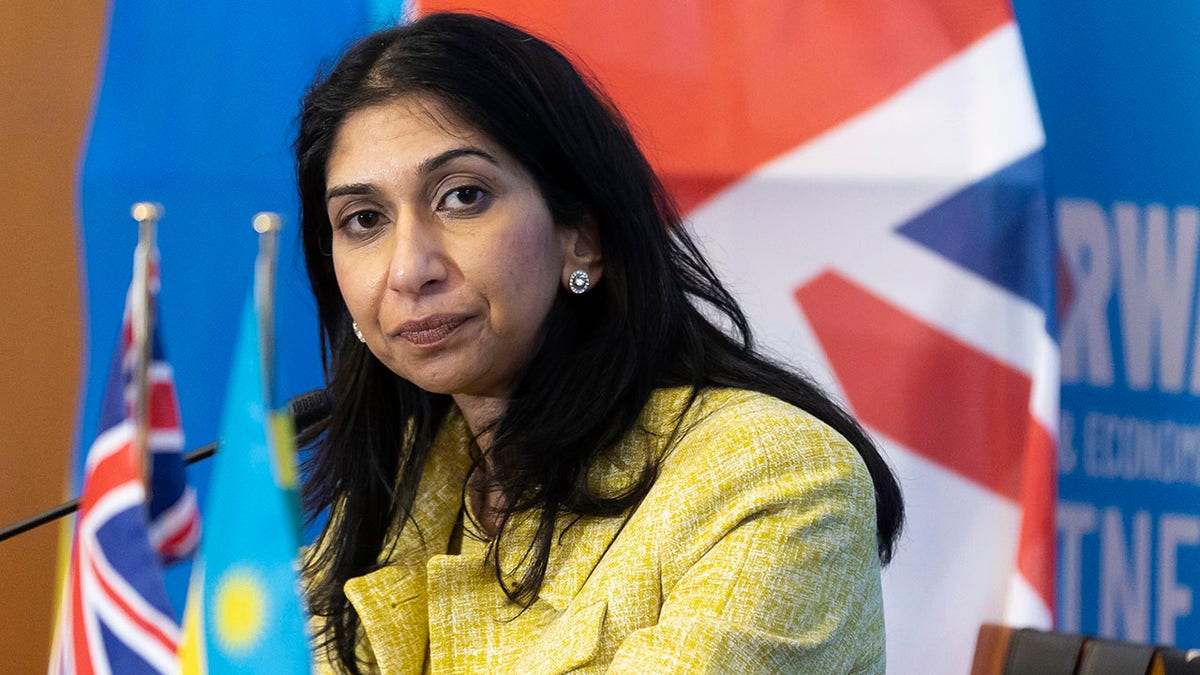 Britain's former Home Secretary, Suella Braverman, criticized Prime Minister Rishi Sunak after she was fired following her criticism of police over pro-Palestinian protesters in London.   (AP Photo/File)
Sunak has used "wishful thinking" to "avoid having to make hard choices", Braverman wrote.
She said she outlined several conditions, which she said Sunak agreed to, when she agreed to serve as home secretary in October 2022, including reducing illegal immigration and empowering parents to know what is being taught to their children.
The agreement included "firm assurances" on cutting legal migration, inserting measures to override the European Convention on Human Rights (ECHR) into legislation to stop small boat crossings, delivering key Brexit legislation and issuing guidance to schools on protecting biological sex and safeguarding single-sex spaces, the letter said.
Sunak has repeatedly betrayed his pledge to stop boats of illegal immigrants from coming into the United Kingdom, among other policies, Braverman wrote.
LONDON POLICE IN HOT WATER AFTER ADVISER'S ANTI-ISRAEL CHANT REVEALED: REPORT
Counter-protesters and police line up in Parliament Square, during a pro-Palestinian protest march Saturday in London. (Victoria Jones/PA via AP)
"Either your distinctive style of government means you are incapable of doing so," she wrote. "Or, as I must surely conclude now, you never had any intention of keeping your promises."
"Someone needs to be honest: your plan is not working, we have endured record election defeats, your resets have failed and we are running out of time. You need to change course urgently," she added.
Braverman was fired this week after opponents accused her of stoking tensions ahead of pro-Palestinian marches in London. She claimed the police had applied a double standard to pro-Palestinian protesters and were not enforcing the law.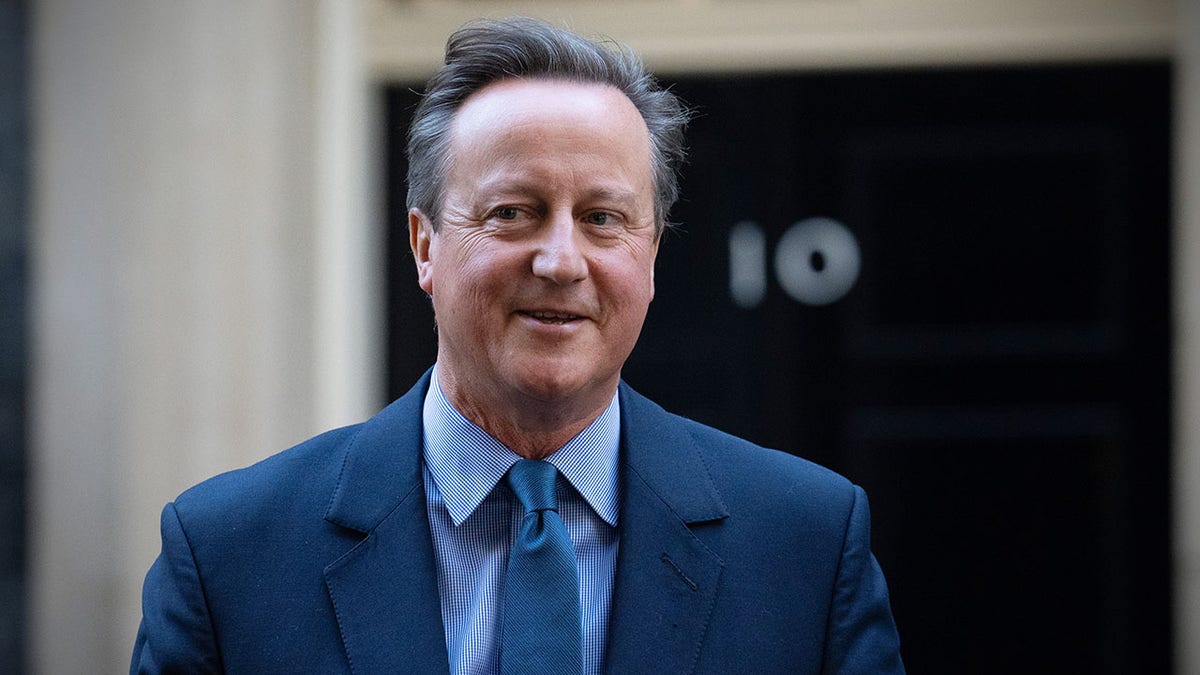 Britain's former Prime Minister, David Cameron, leaves 10 Downing Street after being appointed Foreign Secretary in a Cabinet reshuffle Monday in London. (Carl Court/Getty Images)
CLICK HERE TO GET THE FOX NEWS APP
Her firing came as former British Prime Minister David Cameron made a surprise return to the upper levels of Britain's government this week.
Cameron, who opposed the "Brexit" campaign, resigned from his role as prime minister in September 2016.
Louis Casiano is a reporter for Fox News Digital. Story tips can be sent to [email protected].