close
Video
Singapore's Changi Airport has a slide that take you to your gate
Singapore's Changi Airport has slides that take passengers to their gates.
A flight attendant was arrested in Japan after allegedly shoplifting from a store and biting a security guard when she was confronted over the reported theft, local media reports.
Singapore Airlines flight attendant Bai Peixuan, 33, was arrested on Nov. 6 in Japan's Narita, Chiba prefecture, after allegedly stealing six items from a shop in the city, Singaporean outlet The Straits Times reported.
The allegedly stolen items included bath towels and tote bags totaling just over $60, according to Japan's NTV News.
A 51-year-old security guard confronted the woman over the alleged theft and tried to prevent her from leaving the shop. She responded by biting him on the arm, which left him with a minor injury, The Straits Times reported.
PARENTS SAY AMERICAN AIRLINES FLIGHT ATTENDANT PUT HIDDEN CAMERA IN BATHROOM TO RECORD DAUGHTER: 'DISGUSTING'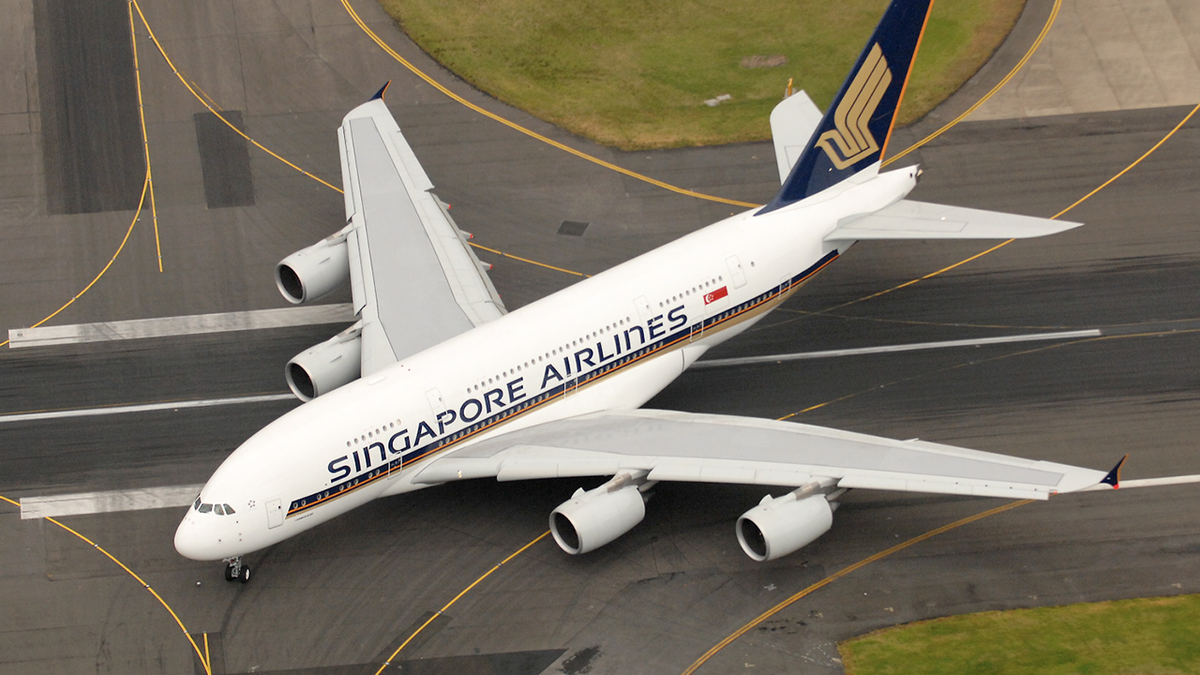 The Singapore Airlines A380 Airbus inaugural passenger flight from Singapore arrives at Sydney's Kingsford Smith airport. (Photo by Singapore Airlines via Getty Images)
"He was holding my neck, so I bit him because I wanted him to let go," she reportedly told authorities when asked why she bit the man.
DELTA PLANE'S MECHANICAL ISSUE FORCES DIVERSION TO ATLANTIC ISLAND, PASSENGERS WAITED 12 HOURS FOR NEW PLANE
Singapore Airlines has consistently ranked as one of the best international airlines in the business, touting exceptional customer service, catering and spacious seating from coach class up to its private cabins in first class, Travel and Leisure reported in March.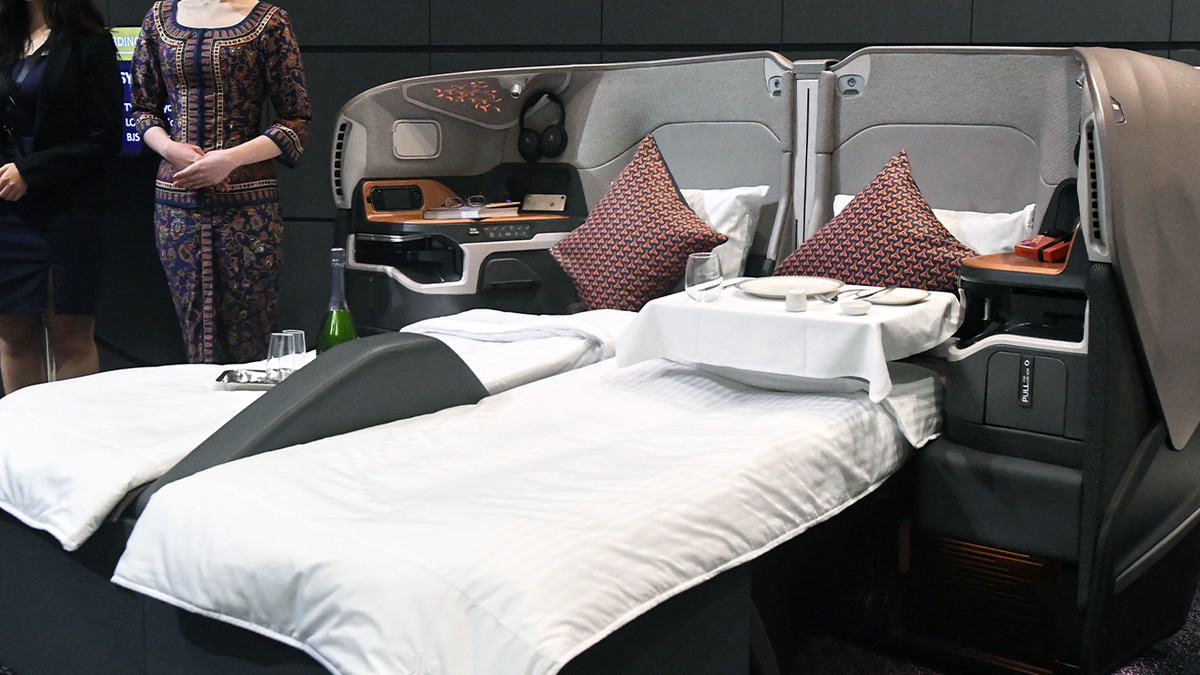 Singapore Airlines staff members stand next to a display of its business class seat during the launch of new cabin products and in-flight experiences in Singapore on Nov. 2, 2017. (ROSLAN RAHMAN/AFP via Getty Images)
The suspect denied trying to steal the items, telling police she intended to pay for them before the security guard intervened.
"I did not steal the items, but I intended to pay for them later," the woman told police, The Straits Times reported.
FLIGHT ATTENDANT ATTACK ON BOSTON-BOUND FLIGHT LEADS TO QUESTIONS ABOUT AIRPORT SECURITY
Singapore Airlines confirmed to Fox News Digital on Tuesday that one of the company's employees was arrested in Japan.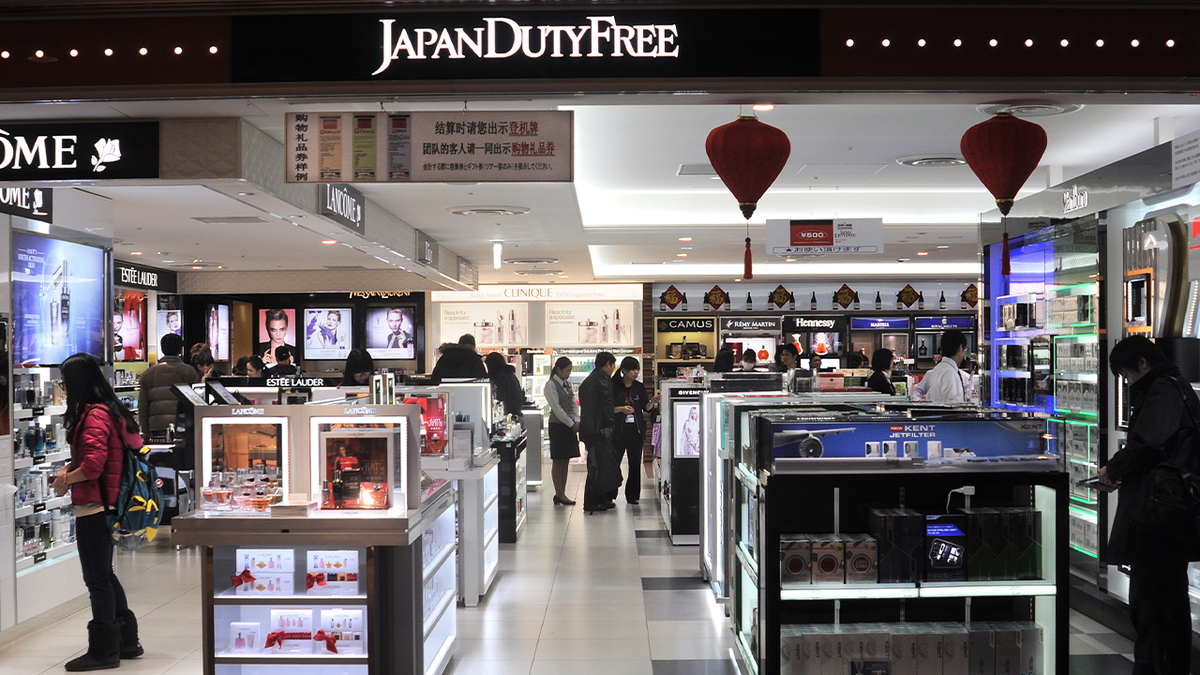 Airplane passengers between flights browse the merchandise at a duty-free shop at Narita International Airport near Tokyo. (Robert Alexander/Getty Images)
"As this matter is under investigation, we are unable to provide further comments," the airline added.
CLICK HERE TO GET THE FOX NEWS APP
Japanese laws allow local police departments to detain people suspected of committing a crime for up to 23 days, The Straits Times reported.