close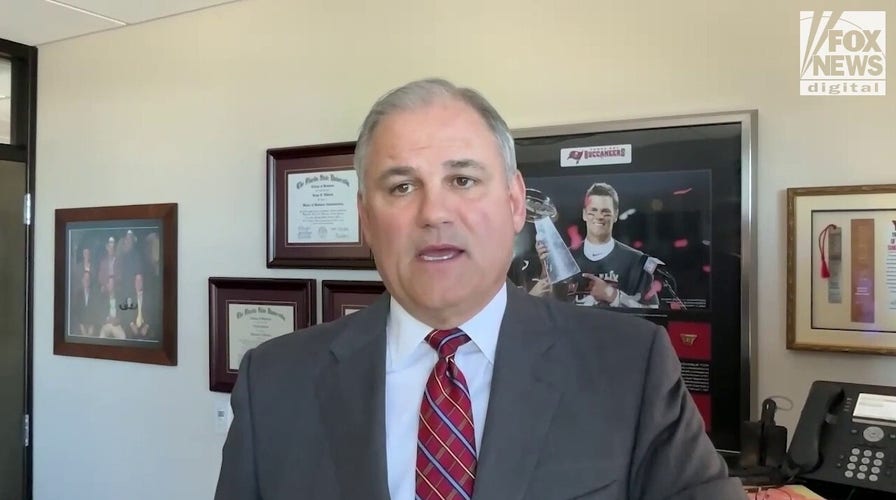 Video
Florida mayor rage quits during meeting over this 'reckless' proposal
Clearwater, Florida, former mayor Frank Hibbard resigned during a city budget meeting over concerns that the city is spending taxpayer's money frivolously.
Pinellas County, Florida, needs fewer cities to save taxpayers from redundant government expenses, a former Sunshine State mayor who resigned abruptly over "reckless" spending told Fox News.
"Fewer cities means less duplication of services and personnel, which means a greater bang for taxpayers' dollar," former Clearwater Mayor Frank Hibbard said.
The county of just under a million residents, which includes Clearwater and encompasses the Pinellas Peninsula across from Tampa Bay, Florida, is composed of 24 municipalities. Meanwhile, neighboring Hillsborough County is home to nearly a million and a half residents but has just three cities, including Tampa.
CLEARWATER FORMER MAYOR SAYS SPENDING PRIORITIES LED TO ABRUPT RESIGNATION: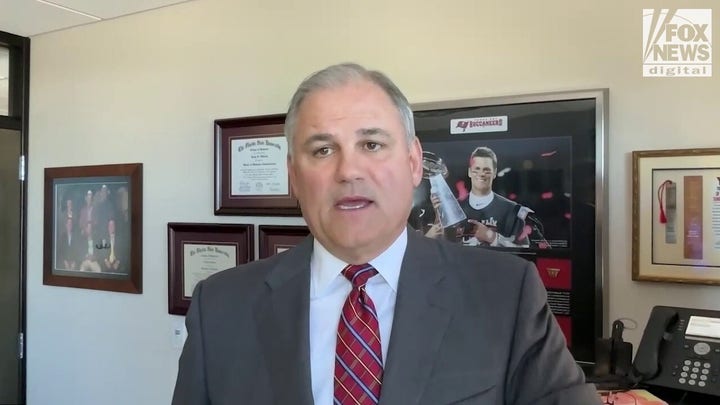 Video
WATCH MORE FOX NEWS DIGITAL ORIGINALS HERE
Smaller cities save taxpayer dollars by eliminating "duplicative" costs and pooling resources for services such as city hall maintenance, law enforcement, waste management and more, Hibbard said. He suggested that cities merge, outsource services or be absorbed by the county.
"You go into these little towns and they're literally a mile wide and each one of them has a city hall," Hibbard told Fox News. "During these times when we have rampant inflation, this is one of the ways that elected officials can really make a difference for their constituents."
The former Clearwater mayor abruptly resigned in March over concerns that the city council was going to approve a new multimillion-dollar city hall.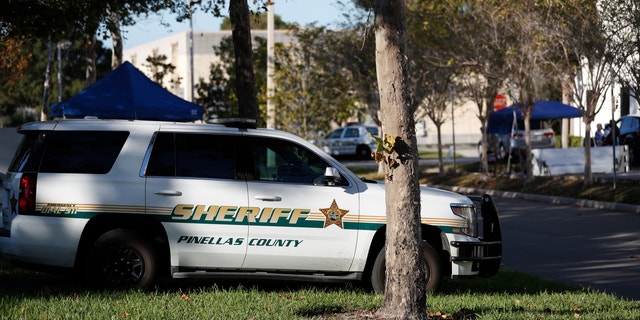 Small cities, like Kenneth City, Florida, with a population around 5,000, do not need their own police forces and could employ the county Sheriff to save costs, Hibbard said. (Photo by Octavio Jones/Getty Images)
"Building a new facility, I think, is reckless," he told Fox News at the time. "Local government and government in general needs to be very careful with their resources and also be more creative in the way we solve problems."
FLORIDA LAWMAKER AIMS TO LIBERATE WINE CONTAINER RESTRICTIONS, WANTS TO LET 'PEOPLE TO BUY VERY LARGE BOTTLES'
Despite his resignation, the Clearwater City Council voted in June to design a new city hall and municipal building project. It's estimated to cost $45 million, according to Wannemacher Jensen Architects.
Now, Hibbard, who works as a financial adviser and wealth manager, has begun advocating for reduced government spending across the county.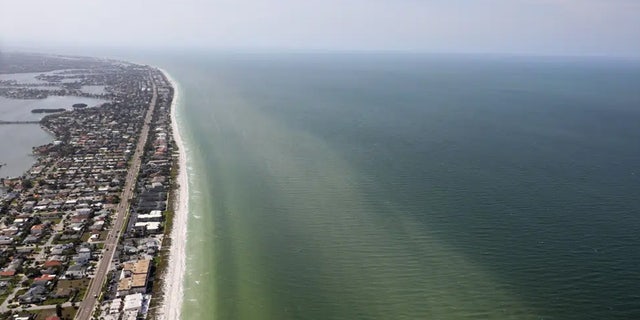 Redington Beach, Florida, has a population of just over a thousand residents and also has its own town hall.  (Douglas R. Clifford/Tampa Bay Times via AP)
"Pinellas County needs fewer cities with fewer responsibilities," Hibbard wrote in a recent Tampa Bay Times opinion piece. "Travel through nearly any part of Pinellas County and you'll see small towns with their own city halls, municipal service buildings and other expensive duplicative infrastructure."
CLICK HERE TO GET THE FOX NEWS APP
"You get efficiency through size," he told Fox News. "In a time when everybody is worried about affordability, this is one of the ways that city leaders can really find economies of scale and benefit their citizens."
To watch the full interview with Hibbard, click here.
Jon Michael Raasch is an associate producer/writer with Fox News Digital Originals.