close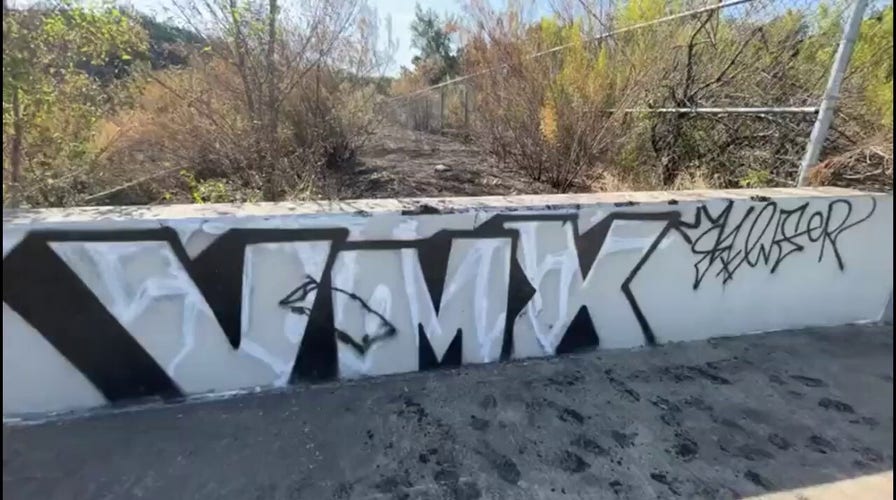 Video
Austin fire officials battle blaze at homeless encampment
The brush fire broke out in an encampment along I-35 near Stassney.
Austin firefighters late Sunday night were on the scene of a brush fire that had erupted at a homeless encampment.
AFD tweeted photos of the brush fire that had originated in an encampment along I-35 near Stassney.
The department did not offer details about how the blaze started, the extent of the damage, or whether there were any injuries.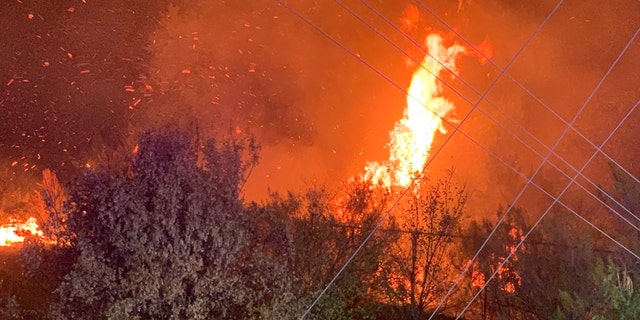 A brushfire in Austin, Texas.  (AFD)
Austin resident Jamie Hammonds, who has been documenting the city's homelessness crisis, filmed a video depicting the aftermath of the blaze. The contents of the camp and surrounding vegetation is visibly damaged.
In a statement to Fox News, Hammonds criticized city leaders for allowing encampments "to grow for long that they are a danger to the general public."
HISTORIC MAUI CATHOLIC CHURCH STILL STANDING AMID FATAL FIRES RIPPING ACROSS HAWAII: 'MIRACLE'
"At this point, the ingredients are in place for a major fire that has the ability to destroy lives, homes, and businesses," he said. "Sadly, it is too late for the city of Austin to change course. I only hope we can make it through the next several weeks without any loss of life or property."
He noted that warnings of potential fires have abounded for years.
Fox News Digital has reached out to the Parks and Recreation and Public Health Department for comment.
Homeless encampments have proliferated in Austin for several years, particularly in the city's greenbelts. City officials relocated homeless people in the Gaines Creek area in June after Hammonds exposed the encampment's degradation.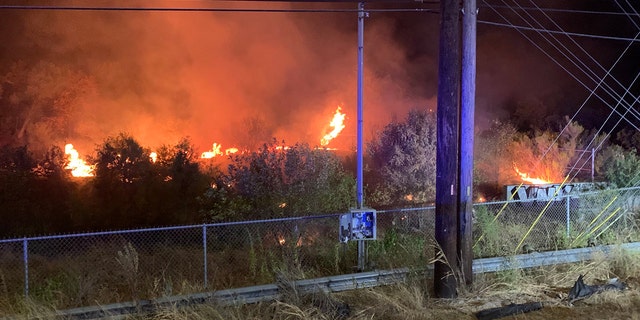 It was not clear how the fire started.  (AFD)
The city said it relocated people to close encampments that pose the highest health and safety risks.
The proliferation of encampments is one of many problems afflicting Austin, particularly since the city council voted unanimously to gut APD's budget by about one-third, or $150 million, during the 2020 riots.
The state legislature passed a law the following year forcing Austin to restore the funding it had cut, but by then police officers had retired or chosen to depart in huge numbers – and the cancelation of police academy classes left the department unable to replace them.
The same city council voted to lift the ban on homeless camping all over the city in 2019. Voters later rebuked the city council and passed a referendum to reinstate the ban on homeless camping, but the camps have continued to proliferate.
CLICK HERE TO GET THE FOX NEWS APP
The shortages in the police department and 911 staffing have, in turn, led to longer response times and an increase in crime. Texas has also suffered higher than usual summer temperatures and little rain this year, making fire conditions more dangerous.
Bradford Betz is a Fox News Digital breaking reporter covering crime, political issues, and much more.