Florida Gov. Ron DeSantis's office blasted the National Hockey League for hosting a "discriminatory" job fair that only allows certain groups of people to attend.
The event, titled "Pathway to Hockey Summit" is scheduled for on Feb. 2 during the 2023 All Star Festivities in Fort Lauderdale, Florida, and seeks to help "diverse job seekers who are pursuing careers in hockey."
According to a post by the NHL promoting the event on LinkedIn, the event is only open to certain groups of people.
"Participants must be 18 years of age or older, based in the U.S., and identify as female, Black, Asian/Pacific Islander, Hispanic/Latino, Indigenous, LGBTQIA+, and/or a person with a disability. Veterans are also welcome and encouraged to attend," the event description states.
NHL COACH BANS IPADS FROM BENCH: 'IT IS A MAJOR PROBLEM'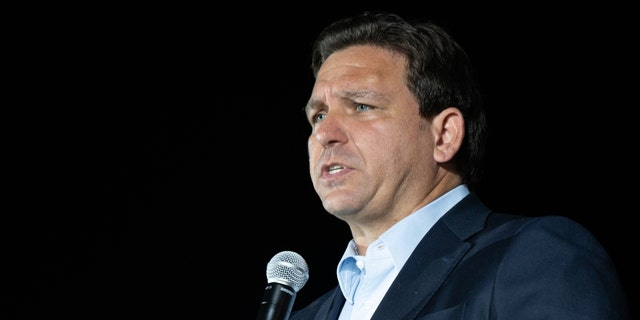 Florida Gov. Ron DeSantis campaigns alongside New York Republican gubernatorial hopeful, Rep. Lee Zeldin (R-NY) at a Get Out The Vote Rally on October 29, 2022 in Hauppauge, New York
(Photo by David Dee Delgado/Getty Images)
In a statement, Bryan Griffin, press secretary for DeSantis, said that the event is discriminatory.
"Discrimination of any sort is not welcome in the state of Florida, and we do not abide by the woke notion that discrimination should be overlooked if applied in a politically popular manner or against a politically unpopular demographic. We are fighting all discrimination in our schools and our workplaces, and we will fight it in publicly accessible places of meeting or activity," Griffin said.
DAMAR HAMLIN MAKES FIRST PUBLIC COMMENTS SINCE CARDIAC ARREST: 'THE LOVE HAS BEEN OVERWHELMING'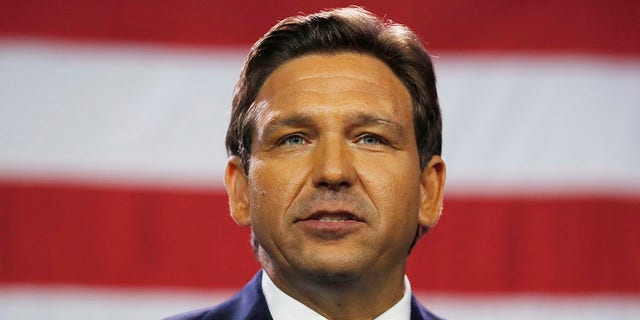 TAMPA, FL – NOVEMBER 08: Florida Gov. Ron DeSantis gives a victory speech after defeating Democratic gubernatorial candidate Rep. Charlie Crist during his election night watch party at the Tampa Convention Center on November 8, 2022 in Tampa, Florida.
(Octavio Jones/Getty Images)
Griffin also said that the NHL should "immediately remove and denounce the discriminatory prohibitions it has imposed on attendance to the 2023 'Pathway to Hockey' summit."
Several hockey teams are sending representatives to the event, including the Florida Panthers, Tampa Bay Lightning, San Jose Sharks, Chicago Blackhawks, Pittsburgh Penguins, Anaheim Ducks, Nashville Predators, Seattle Kraken, Washington Capitals, and the Carolina Hurricanes.
CLICK HERE TO GET THE FOX NEWS APP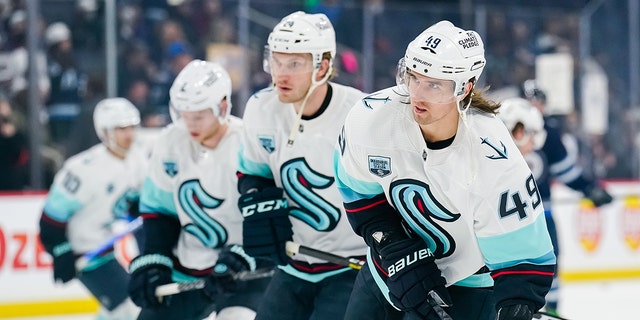 Victor Rask #49 of the Seattle Kraken skates during warmups before a game against the Winnipeg Jets at Canada Life Centre on May 01, 2022 in Winnipeg, Manitoba.
(Photo by Christopher Mast/NHLI via Getty Images)
"The day will be filled with guest speakers and panelists, networking opportunities, and more!," the post says of the event.
Fox News Digital has reached out to the NHL for comment.