close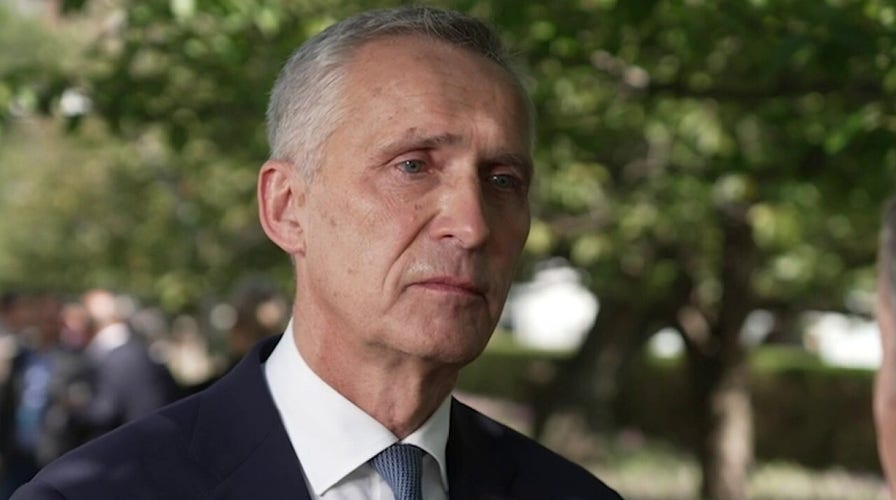 Video
NATO chief Jens Stoltenberg speaks on Russia-Ukraine war in exclusive interview
NATO Secretary General Jens Stoltenberg shares why it's important for America to stay in the fight between Russia and Ukraine on 'One Nation.'
The first American-made Abrams tanks arrived in Ukraine months ahead of schedule, Ukrainian President Volodymyr Zelenskyy announced Monday.
The tanks arrived in Ukraine in time to assist with the country's ongoing counteroffensive against Russian forces, an effort whose window is closing due to the impending winter. Zelenskyy did not clarify how many tanks, but the U.S. is expected to deliver 31 of the vehicles over the course of several weeks.
"Good news from Minister Umerov. Abrams are already in Ukraine and are being prepared to reinforce our brigades," Zelenskyy said on Telegram.
Ukraine's counteroffensive has struggled to gain ground for months, with Russian defenses largely holding strong throughout the country.
UKRAINE DEALS DEVASTATING BLOW TO RUSSIA WITH DESTRUCTION OF KEY BASE: A 'CRUCIAL TIME' IN CONFLICT: REPORT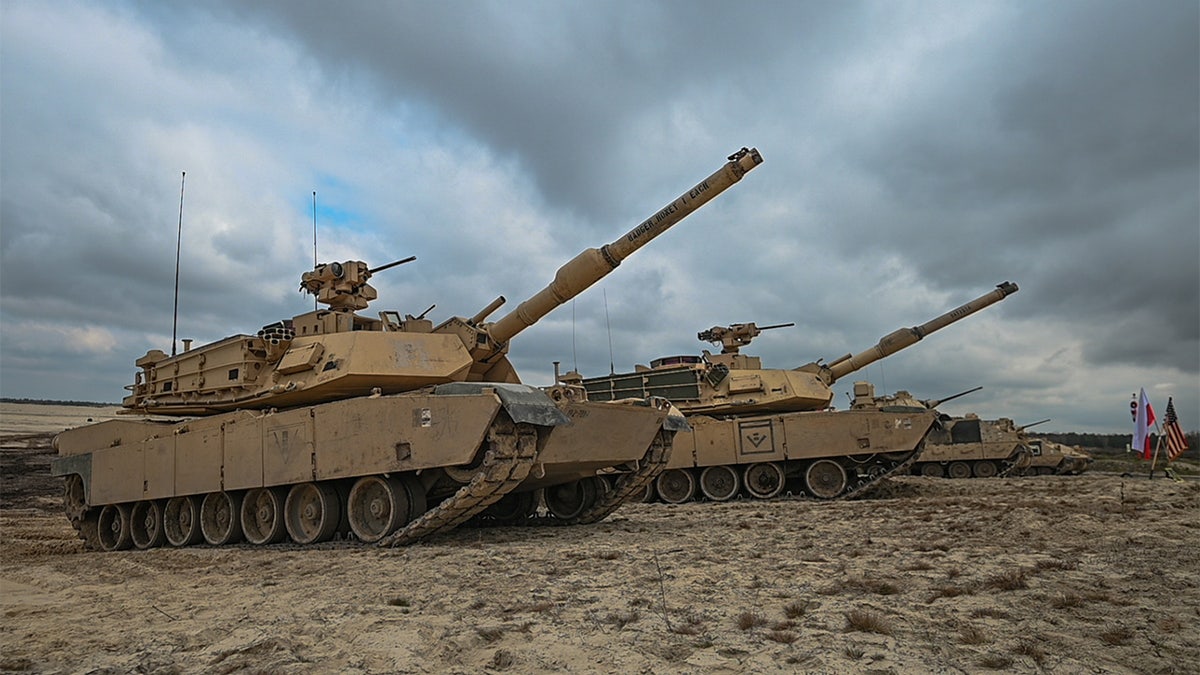 The first American-made Abrams tanks arrived in Ukraine months ahead of schedule, Ukrainian President Volodymyr Zelenskyy announced Monday. (Artur Widak/NurPhoto via Getty Images)
BIDEN FAILED TO EXPLAIN TO THE AMERICAN PEOPLE WHY US IS SUPPORTING UKRAINE: DAN HOFFMAN
The delivery came in response to Ukraine's urgent requests for modern tanks earlier this year. European countries have already sent dozens of German-made Leopards and some British Challengers.
"I am grateful to our allies for fulfilling the agreements! We are looking for new contracts and expanding our supply geography," Zelenskyy added.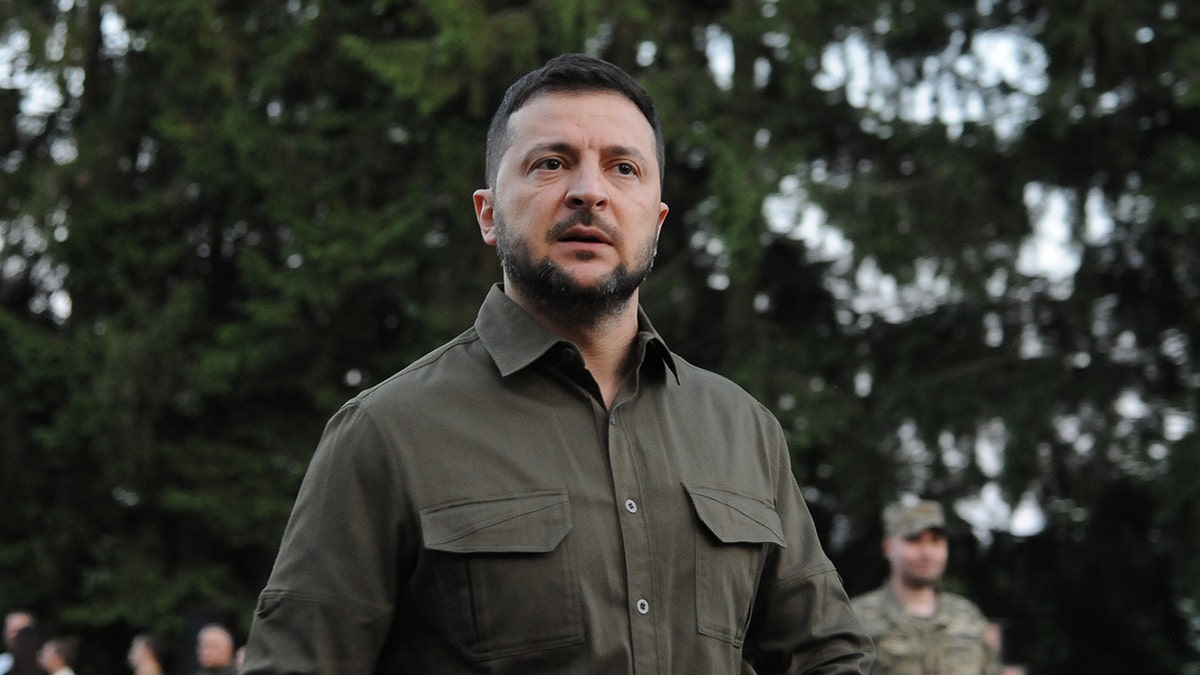 Ukrainian President Volodymyr Zelenskyy thanked the U.S. and European countries for delivering modern tanks to the battlefield. (Mykola Tys/Global Images Ukraine via Getty Images)
Ukraine has carried out a series of attacks on key Russian targets in recent weeks, including on Russia's Black Sea Fleet headquarters.
KIM JONG UN VOWS FULL SUPPORT FOR PUTIN'S 'SACRED STRUGGLE' IN ARMS MEETING
The attack on the fleet was confirmed by Russia, which said Ukrainian forces used 10 cruise missiles and sea drones to hit vessels being repaired at the port and attack ships at seas, causing fires that damaged two warships and injured dozens, according to a report from NBC News.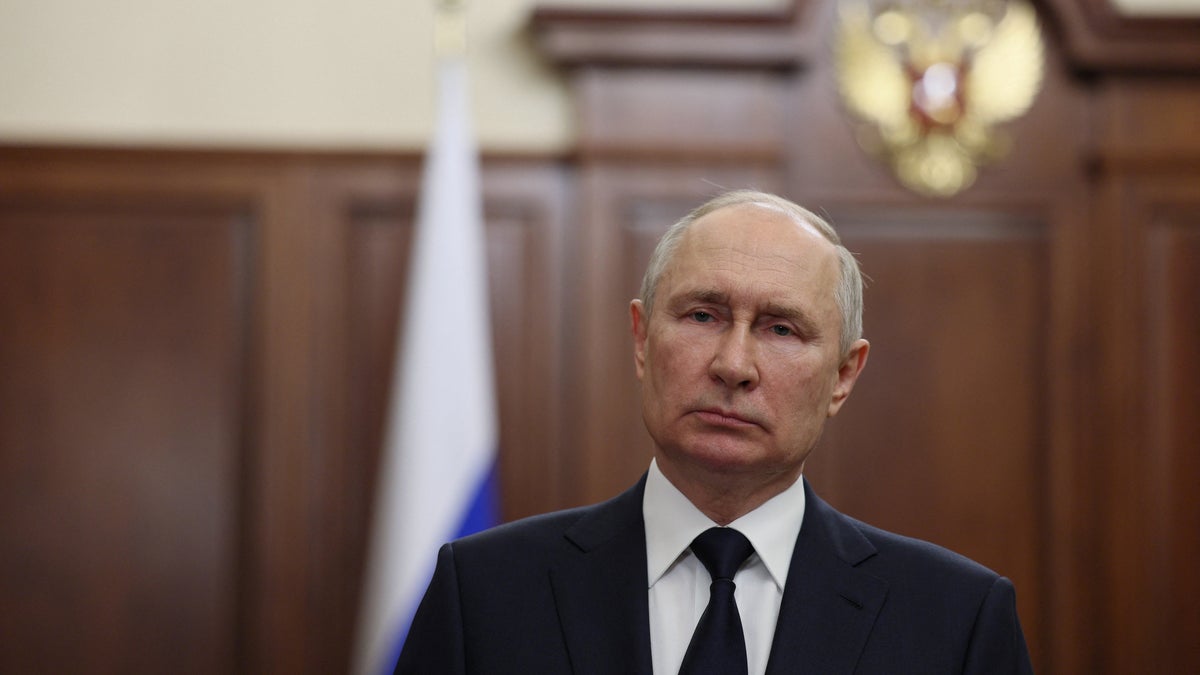 Russian President Vladimir Putin forces have largely succeeded in holding back Ukraine's counterattacks this year. (REUTERS)
CLICK HERE TO GET THE FOX NEWS APP
While it was unclear exactly what kind of missiles were used during the attack, Ukraine has shown increasing capability in recent months to hit Russian naval targets. The country has received billions of dollars in assistance from Western countries since Russian President Vladimir Putin launched a full-scale invasion of the country last year, including advanced weapons that have helped Ukraine fight back against Russian forces.
Reuters contributed to this report.
Anders Hagstrom is a reporter with Fox News Digital covering national politics and major breaking news events. Send tips to [email protected], or on Twitter: @Hagstrom_Anders.