EXCLUSIVE: An FBI supervisory special agent told congressional investigators that the Biden transition team and Secret Service headquarters were tipped off in December 2020 about a planned interview of Hunter Biden—a tip-off that resulted in the interview of then-President-elect Joe Biden's son not taking place at all, even while he was labeled the target of the yearslong federal investigation.
The agent, who worked for the FBI for more than two decades and retired from the bureau last year, participated in a transcribed interview under oath behind closed doors at the House Oversight Committee last month.
AG GARLAND APPOINTS HUNTER BIDEN INVESTIGATOR DAVID WEISS SPECIAL COUNSEL
Fox News Digital exclusively obtained the transcript of the FBI supervisory special agent's interview, which took place on July 17.
His testimony came amid whistleblower allegations that prosecutorial decisions made throughout the Hunter Biden investigation, led by U.S. attorney David Weiss, were influenced by politics. IRS whistleblower Gary Shapley testified that the Biden transition team and the Secret Service were "tipped off" about the planned interview of Hunter Biden. The agent corroborates Shapley's testimony.
Attorney General Merrick Garland last week sought to clear the cloud of alleged politicization from the investigation into the president's son, who pleaded not guilty to two misdemeanor tax charges and a felony gun charge after an orchestrated plea deal with the Justice Department fell apart in federal court on grounds of unconstitutionality.
Garland on Friday appointed Weiss as special counsel in the investigation into Hunter Biden and any other matters that arose or may arise from that probe.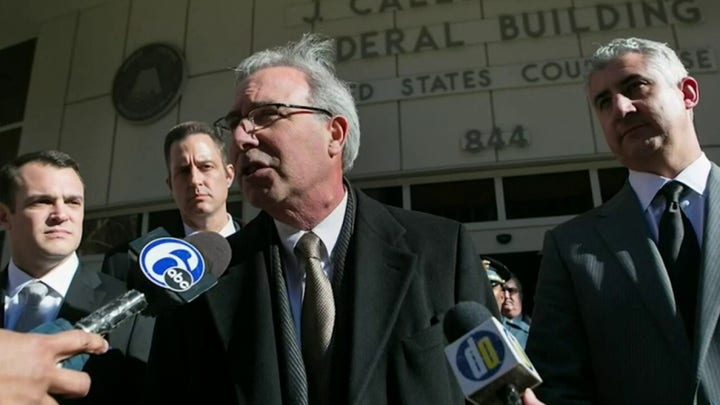 Video
That appointment has left Republicans and critics of Garland outraged and with questions as to how the same prosecutor who has been leading the investigation for more than four years—and accused of allowing politics to influence decisions—could now lead the probe with a newfound perception of independence from the Biden Justice Department.
"Tipping off the transition team and not being able to interview Hunter Biden as planned are just a couple of examples that reveal the Justice Department's misconduct in the Biden criminal investigation that occurred under U.S. Attorney Weiss' watch," House Oversight Committee Chairman James Comer, R-Ky., told Fox News Digital.
"The Oversight Committee has no confidence in U.S. Attorney Weiss as Special Counsel given his inability to prevent the Biden transition team from being contacted, and federal agents were not permitted to interview Hunter Biden as planned," Comer continued. "Under the Weiss-led investigation, investigators were prevented from taking steps that could have led to Joe Biden, the statute of limitations was allowed to run with respect to certain felonies, and the U.S. Attorney's office sought to give Hunter Biden an unprecedented sweetheart plea deal."
The FBI supervisory special agent's testimony highlighted some of the decisions made throughout the probe — including steps to interview Hunter Biden, the target of the investigation — and how they differed from any other investigations the agent had been involved in for 20 years serving at the FBI.
According to the transcript obtained by Fox News Digital, the FBI agent testified that years into the investigation, which began in November 2018, it was time to interview Hunter Biden.
REPUBLICANS BLAST 'COVERUP' OF HUNTER BIDEN SPECIAL COUNSEL APPOINTMENT: 'SOMETHING'S NOT RIGHT'
The "initial plan" was to "make approaches of multiple witnesses, to include subject Hunter Biden, on December 8th" 2020—weeks after the presidential election.
"The initial plan was to have the local field office of the Secret Service be notified the morning of to diminish opportunities for anybody else to be notified. I was working with my management on that, as well as headquarters—our FBI headquarters," the agent testified.
The night before, on Dec. 7, 2020, the agent said he was "informed that FBI headquarters had contacted Secret Service headquarters and had made a notification at that time, or somewhere around that time on the evening of the 7th."
The agent said the notification was of investigators' "intent."
"That we sought to interview Hunter Biden."
The agent said he believes the Biden transition team was notified of the intent to interview Hunter Biden as well, and said he was "upset" when he learned of that communication.
"I felt it was people that did not need to know about our intent," he said. "I believe that the Secret Service had to be notified for our safety, for lack of confusion, for deconfliction, which we would do in so many other cases, but I didn't understand why the initial notification."
The agent explained that by the "transition team," he was referring to "when one party, or, you know, President-elect, you know, is in that President-elect phase, their team of advisors or appointees or whomever are considered the transition team."
"How big and robust that is, I don't—I don't have any individual name or roles," he said.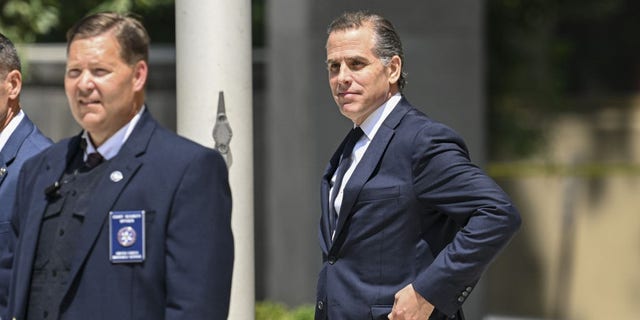 DELAWARE, UNITED STATES – JULY 26: United States President Joe Biden's son Hunter Biden, exits in J. Caleb Boggs Federal Building in Delaware, United States on July 26, 2023. (Photo by Celal Gunes/Anadolu Agency via Getty Images)
The next day, the morning of the proposed interview with Hunter Biden, the agent testified that he was notified by his assistant special agent in charge that "we would not even be allowed to approach the house; that the plan, as told to us, was that my information would be given to the Secret Service, to whom I don't know exactly, and, you know, my name, my contact, you know, my cell phone, for example, with the notification that we would like to talk to Hunter Biden; and that I was not to go near the house and to stand by."
FORMER FBI AGENT CONFIRMS KEY DETAILS OF HUNTER BIDEN WHISTLEBLOWER'S TESTIMONY, GOP SAYS
When pressed by majority counsel if in his two decades working at the FBI he had "ever been told" he had to "wait outside of a target's home until they contacted you?"
"Not that I recall," the agent said. "I mean, there have been times where we waited for maybe something else operationally to happen, but, no, not from the point of view of the target, the subject of the investigation."
The agent said he and his assistant "weren't allowed to go to the house" and had to wait "a block or two away."
"We waited a period of time. You know, I will add, it was frustrating, and I know supervisor number two was very frustrated, and I understood that frustration," he said, adding that they did have another interview to conduct.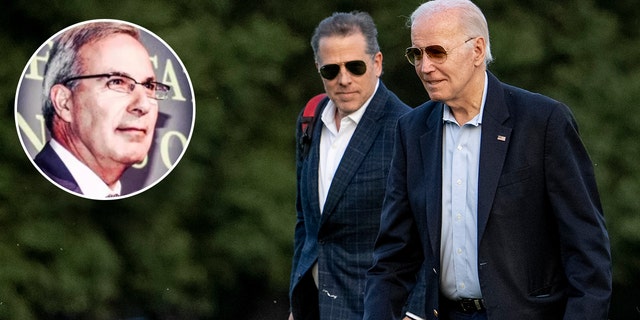 David Weiss (L), Hunter Biden (C), and Joe Biden (R). (Fox News)
"After a certain period of time, and I don't exactly recall how long, we transitioned to make an attempt to interview another—or a witness as part of the investigation," he said.
When asked if he was ever able to interview Hunter Biden, the agent replied: "I was not—no."
HUNTER BIDEN INVESTIGATORS LIMITED QUESTIONS ABOUT 'DAD,' 'BIG GUY' DESPITE FBI, IRS OBJECTIONS: WHISTLEBLOWER
During the interview, minority counsel questioned the agent on whether he believed the change of plans with regard to the Dec. 8, 2020 interview "was driven by political considerations."
"I couldn't answer that," the agent said. "I don't know why the change or why we were instructed of the changes."
When asked if that was ever his "view," the agent said that he "understood the reason why—potentially why Secret Service headquarters was notified, because FBI headquarters, you know, has a relationship with Secret Service headquarters, so I could understand that—you know, so to foster an ongoing good working relationship that one was not blindsided by the other.
"As far as the other, I don't know," the agent said, referring to the Biden transition team. "I don't know why that would have happened."
When pressed again on whether he had any "knowledge that it happened for political reasons," the agent testified: "I don't—do not have any knowledge of that."
CLICK HERE TO GET THE FOX NEWS APP
When asked if the agent had "ever known U.S. Attorney David Weiss to make prosecutorial decisions based upon political influence."
"No," he said.
The agent did testify, however, that he disagreed with investigative steps in the probe—specifically related to the interview of Hunter Biden—but told investigators that "the decision was made, and I moved on."
Meanwhile, Comer told Fox News Digital that the House Oversight, Judiciary and Ways & Means Committees "will continue our investigation into the Justice Department's two-tiered system of justice and hold bad actors accountable."