close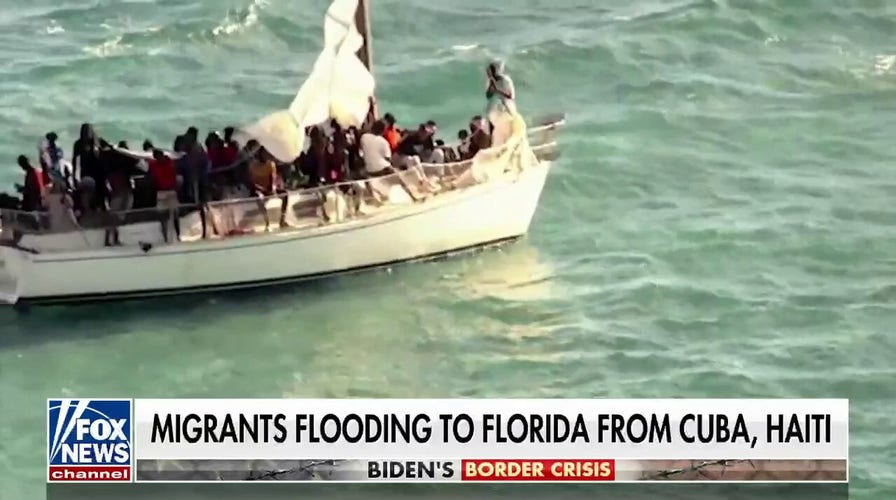 Video
Cuban, Haitian migrants flooding into Florida
Correspondent Bryan Llenas reports the latest on the migrant surge from Tavernier, Florida.
The family of an American couple that was kidnapped and held for ransom in Haiti says that they urged the two not to travel to the impoverished island nation.
"We were very worried when they said they were going, we told them not to go but they wanted to go," Nikese Toussaint, the sister of Jean-Dickens Toussaint, told ABC news.
Jean Dickens Toussaint and his wife Abigail Toussaint traveled to Haiti to see ailing relatives and attend a local festival when the family says they were abducted on March 18.
"They stopped the bus at a stop and they asked for the Americans on the bus and their escorts to come off the bus and then they took them," Christie, the couple's niece, told the outlet.
HAITI GANG VIOLENCE LEAVES 187 DEAD IN 11 DAYS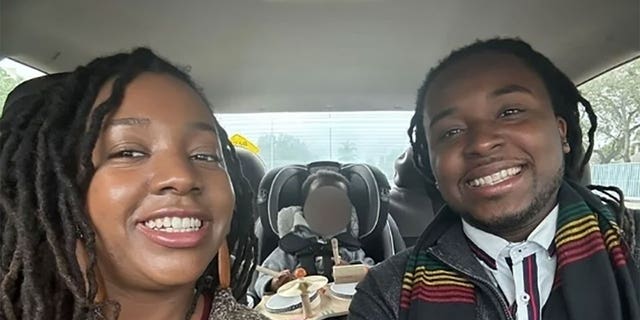 Jean-Dickens Toussaint and Abigail Toussaint were reportedly abducted on a bus on March 18 while visiting ailing relatives. (Change.org )
The family said that the couple, who is believed to have been kidnapped by a gang, is being held hostage, and the abductors are demanding a ransom payment of $200,000 each.
"We don't have that type of money," Nikese Toussaint said.
FLORIDA COUPLE REPORTEDLY KIDNAPPED IN HAITI; STATE DEPARTMENT 'AWARE OF REPORTS OF 2 US CITIZENS MISSING'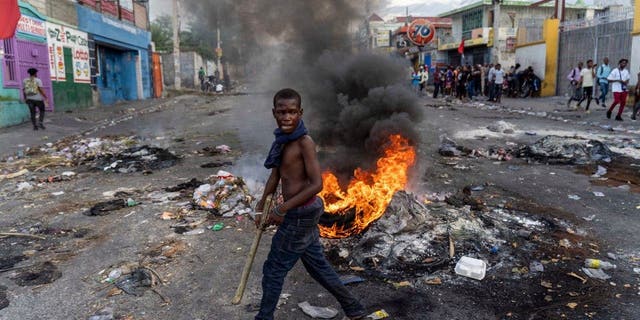 A man walks past a burning barricade during a protest against Haitian Prime Minister Ariel Henry calling for his resignation, in Port-au-Prince, Haiti, October 10, 2022. (Photo by RICHARD PIERRIN/AFP via Getty Images)
A family friend who met the couple at the airport was also kidnapped.
"The U.S. Department of State and our embassies and consulates abroad have no greater priority than the safety and security of U.S. citizens overseas. We are aware of reports of two U.S. citizens missing in Haiti," a State Department spokesperson said in a statement to Fox News Digital Sunday.
VIOLENT GANGS IN HAITI COULD POSE SIMILAR THREAT TO US AS MS-13, SEN. CASSIDY SAYS: 'MIGHT BE A RHYTHM THERE'
Relatives of Jean-Dickens and Abigail Toussaint are begging Haitian kidnappers to release them as similar hostage situations spike across the Caribbean country. (Nikese Toussaint via AP)
"When a U.S. citizen is missing, we work closely with local authorities as they carry out their search efforts, and we share information with families however we can. We have nothing further to share at this time."
The U.S. State Department advises Americans not to travel to Haiti "due to kidnappings, crime, and civil unrest."
CLICK HERE TO GET THE FOX NEWS APP
Haiti has been plagued by a surge in gang violence where the organized criminal groups have turned to extreme measures with atrocities akin to those reported during the genocide in Rwanda.
"Even staying in your house, you don't feel safe. What you see is people walking in the street with big guns. Guns like it is a war scene, they have M-16s, AK-47s, Galils. They have grenades, they have smoke, they have everything," a Haitian doctor, who wished to remain anonymous due to security concerns, told Fox News Digital.
Andrew Mark Miller is a writer at Fox News. Find him on Twitter @andymarkmiller and email tips to [email protected].