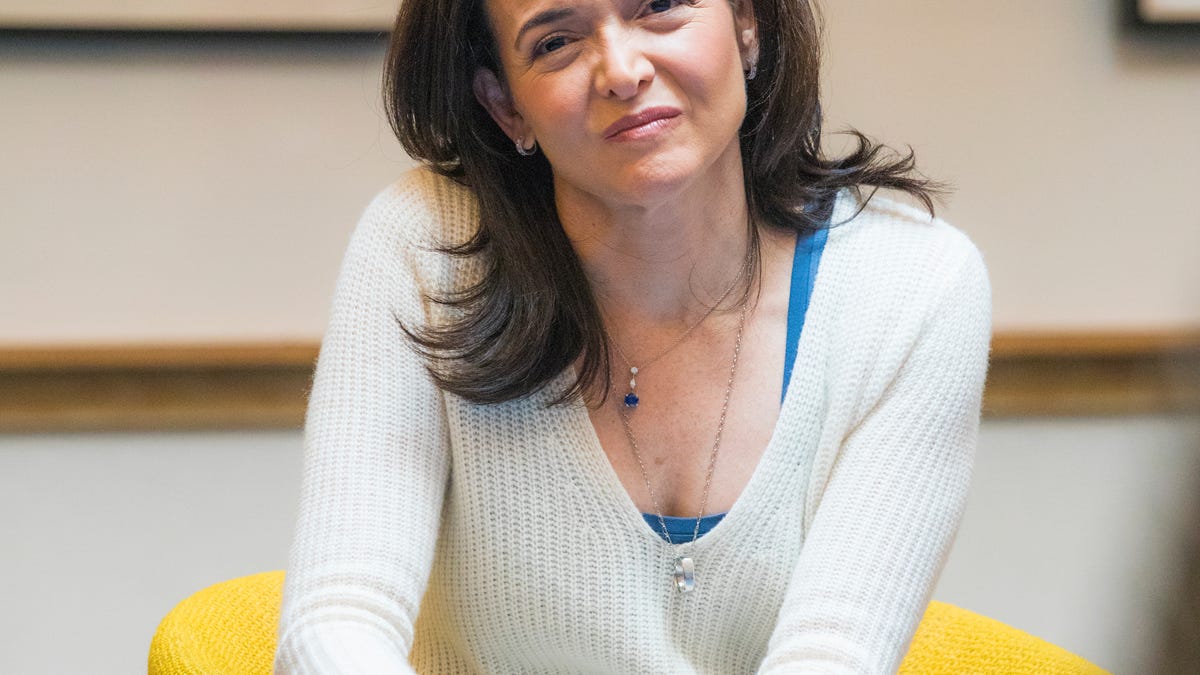 Facebook COO Sheryl Sandberg says the company is attempting to reassure its partners.
James Martin/CNET
Facebook hasn't found other companies that used leaked data the way Cambridge Analytica did, Facebook COO Sheryl Sandberg said in interviews Thursday, addressing larger concerns privacy experts have expressed since a scandal erupted around the social network three weeks ago.
Sandberg's comments, made in a series of interviews with BuzzFeed and Bloomberg, come a day after Facebook said that as many as 87 million Facebook profiles may have been harvested in a widening scandal that involves Cambridge Analytica's use of user data in elections, including the 2016 US presidential campaigns. Facebook also said it's possible that public information for many of its 2 billion monthly users may also have been collected by other firms.
Last month, The New York Times and The Guardian's Observer publication reported that UK-based Cambridge Analytica had improperly received information on millions of Facebook users that was used in political advertising. The news sparked calls for CEO Mark Zuckerberg to testify before US and UK lawmakers. Zuckerberg is scheduled to testify before Congress next week. 
Sandberg said Facebook will continue to work with political advertisers but apply more discretion to which ads it accepts. 
"If you were using hate-based language in ads for elections, we're drawing those lines much tighter and applying them uniformly," she told Bloomberg.
In an interview with BuzzFeed published Thursday, she said  Facebook hasn't found other Cambridge Analytica-like activity yet.
"As we find more Cambridge Analyticas, we're going to find a comprehensive way to put them out and make sure people see them," Sandberg said, referring to efforts to publicize problems. "So far, we don't have another clear case to share."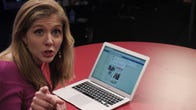 Now playing:
Watch this:

Find out what Facebook knows about you and take action
4:05

On Wednesday, Mark Zuckerberg, who co-founded Facebook 14 years ago, held an hourlong conference call with media to answer questions about the scandal. In it, he acknowledged the social network hadn't taken user privacy and security seriously enough. He also said it hadn't anticipated the malicious activities that eventually took place on Facebook.
"Life is about learning from mistakes," Zuckerberg said during the call. "At the end of the day, this is my responsibility. I started this place, I run it, I'm responsible."
In her interview with Bloomberg, Sandberg said Facebook was reassuring advertisers that had been unsettled by what the Cambridge Analytica scandal.
"We've seen a few advertisers pause with us," Sandberg said. "And they're asking the same questions that other people are asking."
She also stressed to NPR in an interview that she understands the stakes involved. "We have a big responsibility," she said. "We have to get it right."
First published April 5 at 2:27 p.m. PT.
Update at 10:00 p.m. PT: Adds comments from NPR interview.
Cambridge Analytica: Everything you need to know about Facebook's data mining scandal.
iHate: CNET looks at how intolerance is taking over the internet.