close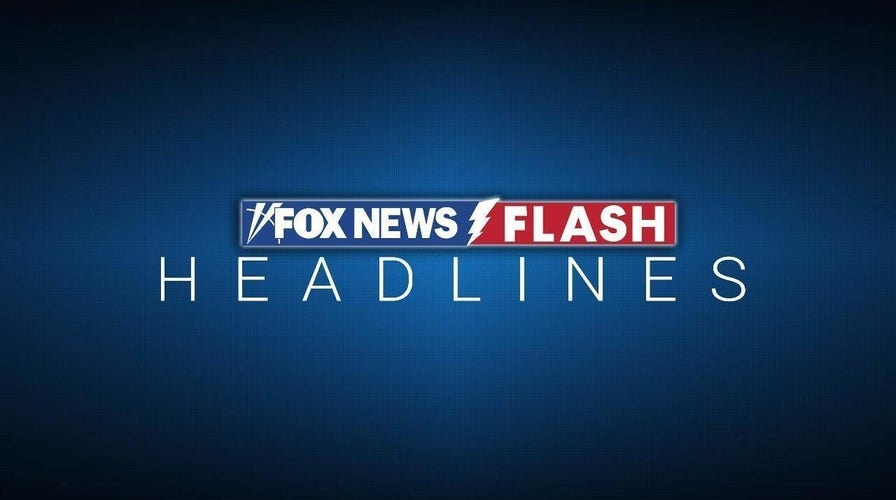 Video
Fox News Flash top headlines for January 12
Fox News Flash top headlines are here. Check out what's clicking on Foxnews.com.
Senior European Union lawmakers agreed Thursday to press ahead with a major overhaul of the rules governing access to the European Parliament and the way it deals with lobbyists in response to a massive corruption scandal, the assembly's president said.
Parliament President Roberta Metsola's plans would prevent former lawmakers from lobbying on behalf of businesses or governments soon after they leave office and would make publicly available the names of current members who break assembly rules.
She also seeks tougher controls on all lobbyists and the public listing of any meetings that lawmakers may have with them. Spot checks would be introduced on lawmakers' financial disclosures and links to any country outside the 27-nation EU.
"These immediate reforms are the first steps in rebuilding trust in European decision-making, and the launch of a wider reform of the European Parliament," she said in a statement after a meeting of party group leaders. "Our aim is to move ahead fast."
EUROPEAN UNION'S NATURAL GAS STORAGE LEVELS STAND AT NEARLY 84% DESPITE RUSSIAN ATTEMPTS TO CHOKE OFF SUPPLIES
Metsola's team says some of her proposals could be introduced within weeks if political groups agree.
The changes are being weighed just a month after Belgian authorities arrested four people on charges of corruption, money laundering and participation in a criminal organization, on suspicion that they took money from Qatari and Moroccan representatives to influence decision-making at the parliament.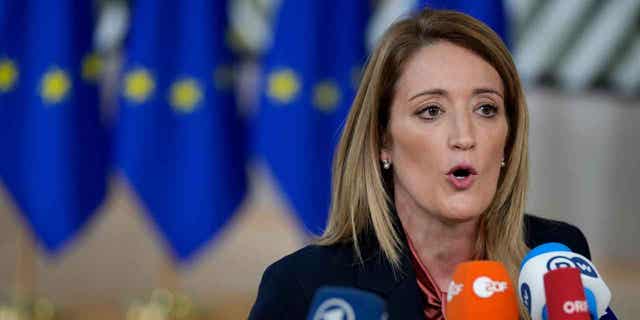 European Parliament President Roberta Metsola speaks with the media at an EU summit in Brussels on Dec. 15, 2022. Metsola, on Jan. 2, 2023, launched an urgent procedure for the waiver of immunity of two lawmakers following an investigation that is looking into a political scandal within the European Union.
(AP Photo/Virginia Mayo, File)
Lawmakers and officials concede that it's probably the EU's biggest corruption scandal ever. Qatar and Morocco vehemently deny any involvement, but the assembly has halted work on all-Qatar-related files until an inquiry is finished.
EUROPEAN UNION OFFERS CHINA FREE COVID VACCINES AS CASES SURGE
Many of the suspects are linked to the center-left Socialists and Democrats. The group believes the proposals are a good starting point. But the second largest political bloc in the 705-seat assembly also wants a ban on all Qatari representatives entering the parliament premises until a probe is completed, and better protection for whistleblowers who call out misconduct, among other measures.
"Some existing rules in the parliament must be strengthened, but we also need new measures and new bodies," said group leader Iratxe García. She said her group is determined to work with all parties "to rebuild citizens' trust and repair the damage done by a few to the credibility of the institution by criminal acts."
Critics argue that the parliament's rules have been changed before and are simply not being enforced.
CLICK HERE TO GET THE FOX NEWS APP
"We need more than interim measures," said Olivier Hoedeman from the lobbying watchdog Corporate Europe Observatory. "We need a robust set of lobbying rules, properly enforced. This proposal misses the mark on key ethics issues, and of course without robust enforcement all of these measures risk being rendered meaningless."