Democratic New York City Mayor Eric Adams led fellow mayors across the U.S. in bashing the federal response to the immigration crisis on Wednesday.
Adams made the comments while at a conference of U.S. mayors on Wednesday. The group called on President Biden and Congress to provide further funding to cities and to enforce a more even distribution of migrants flowing across the border.
Thanks to a bussing program from Republican Texas Gov. Greg Abbott, NYC alone has received more than 30,000 migrants in the past 12 months.
"Just a few days ago, I was in El Paso to see for myself the asylum-seeker crisis affecting our border states and our entire nation," Adams said during his remarks. "What I saw was not a state problem or city problem. It is a national problem driven by global forces impacting regular people."
BIDEN ADMIN FACING THIRD YEAR OF CRISIS AT THE SOUTHERN BORDER WITH UNCERTAIN IMMIGRATION POLICIES IN 2023
NYC Mayor Eric Adams and El Paso Mayor Lesser visit an area where asylum seekers are known to cross the border. 
(Fabien Levy)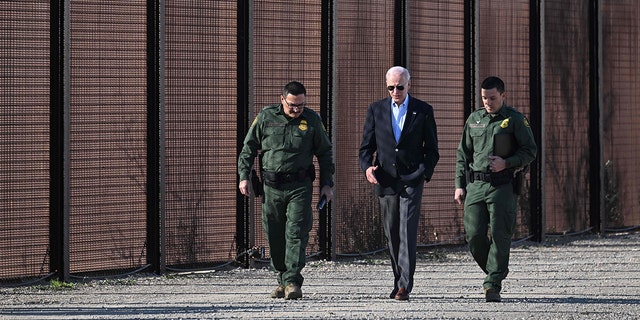 US President Joe Biden speaks with a member of the US Border Patrol as they walk along the US-Mexico border fence in El Paso, Texas, on January 8, 2023. 
(JIM WATSON/AFP via Getty Image)
"Every attempt to deal with this immigration on a national level through legislation has been sabotaged," he continued. "Mostly by right-wing opposition, and cities are bearing the brunt of this failure."
Adams notably made no call for the U.S. to enact policies that might stem the flow of illegal immigration, calling only for more programs that might help cities deal with the influx.
TEXAS BORDER PATROL STOPS WRONG-WAY DRIVER DURING HUMAN SMUGGLING ATTEMPT; SUSPECT ESCAPES
Adams also reiterated his call for Biden to appoint a "national czar" to handle the immigration crisis. Biden appointed Vice President Kamala Harris as his border czar in 2021, but she has made little progress on the issue.
The immigration crisis has broken record after record since Biden took office in 2021. The number of migrant encounters at the besieged southern border exceeded 250,000 for the first time ever in December. The previous record, 230,000, had been broken in October.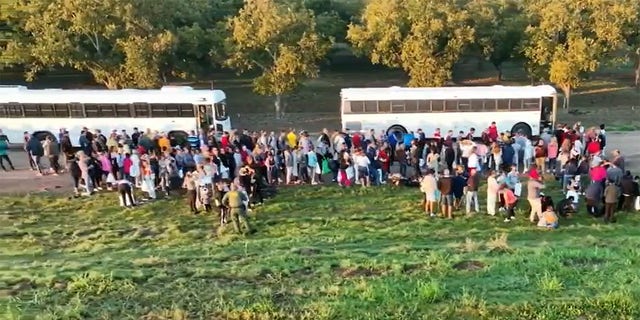 Illegal migrants gathered at the U.S. southern border
(Fox News)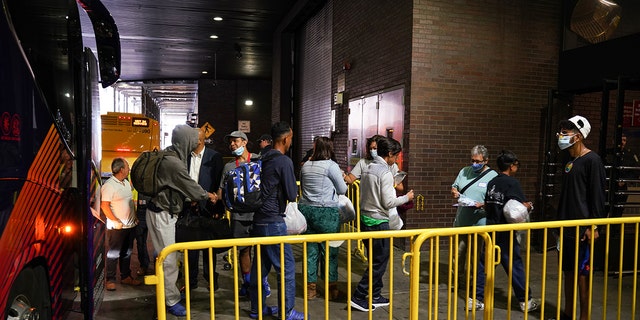 A bus carrying migrants arrived in New York City on Sunday, Sep, 4, after illegally crossing the Texas-Mexico border. The city officials welcomed migrants arriving on buses from Texas. 
(Lokman Vural Elibol/Anadolu Agency via Getty Images)
CLICK HERE TO GET THE FOX NEWS APP
The U.S. Customs and Border Protection (CBP) saw an estimated 718,000 border encounters in the first 100 days of fiscal year 2023, which began October 1.
The White House long sought to dismiss the surge as an annual occurrence, but historical data shows the current crisis is far beyond traditional yearly surges.