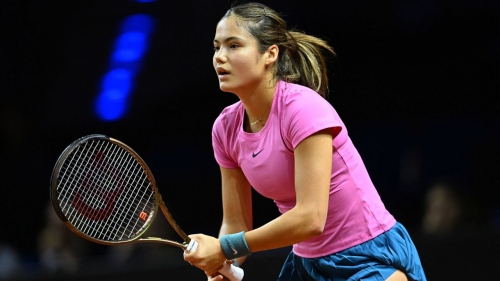 Emma Raducanu has played only 10 games so far in 2023 due to injury.
Angelika Warmuth/Reuters

CNN
—
Emma Raducanu has returned to the practice courts after missing both the French Open and Wimbledon due to injury.
In May, the 20-year-old said she would be out for "the next few months" as she recovered from surgery on both wrists and one of her ankles.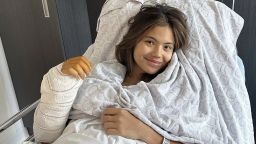 emma raducanu after hand surgery
emmaraducanu/Instagram
Emma Raducanu to miss both French Open and Wimbledon because of surgery on both wrists and ankle
On Wednesday, the British star posted a video to Instagram of her gently rallying on a practice court at the National Tennis Centre in west London.
"August 2nd, THE FUN PART. 1st time back on court," she wrote.
Raducanu has suffered a myriad of injuries since winning her maiden grand slam at the US Open in 2021.
As well as struggling through the various injuries, the youngster has also said she's struggled mentally with the pressure and expectation.
In June, during her rehabilitation, Raducanu said she sometimes wishes she hadn't won US Open at all.
While struggling to adapt to life on the senior tour, Raducanu has slipped from 10th in the world to her current ranking of 133.
She has played just 10 matches this calendar year but did compete at the Australian Open, reaching the second round before losing to Coco Gauff.
Raducanu is not on the entry list for the US Open – the final grand slam of the season – which starts later this month.