close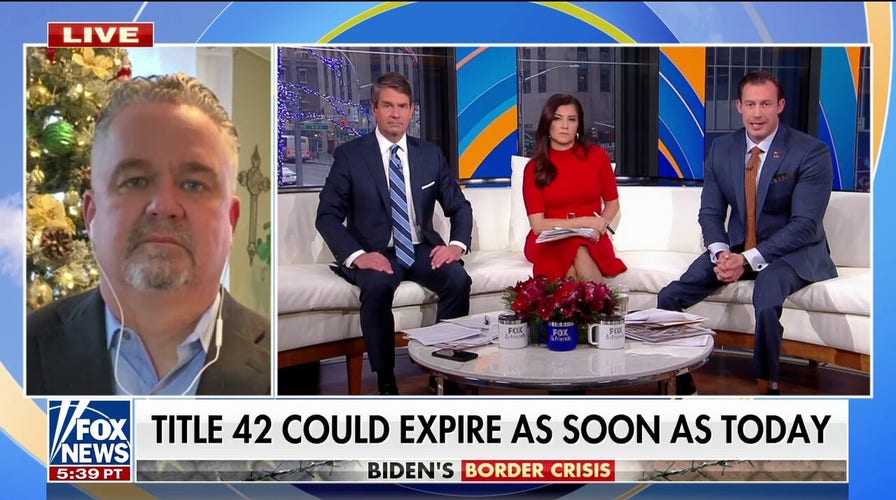 Video
Former ICE official warns against ending Title 42 amid border surge
Former director of New York state ICE removals Tom Feeley joined 'Fox & Friends' to discuss the pending end of Title 42 and how the Biden administration has handled the migrant crisis. 
An Ecuadorian citizen with a "history of violence toward children" was arrested in New York on Thursday, U.S. Immigration and Customs Enforcement announced.
Manuel Zumba-Mejia, 46, was taken into custody in Ossining, N.Y., by ICE Enforcement and Removal Operations New York City for unlawfully re-entering the U.S. Deportation officials said he was arrested without incident.
Zumba-Mejia was convicted in February 2010 of reckless assault by the Westchester County Court for causing serious brain injury to his 7-week-old daughter by "shaking or impacting the head." He was sentenced to three years incarcerated.
The announcement said Zumba-Mejia initially entered the U.S. at an unknown location on an unknown date, and was not inspected or admitted by an immigration official. He was first encountered by ERO authorities at Westchester County Jail in February 2009 for the assault on his daughter. An immigration detainer was lodged.
PERUVIAN CITIZEN, FOUNDER OF VIOLENT GANG, DEPORTED FROM US AFTER ENTERING ILLEGALLY THROUGH CALIFORNIA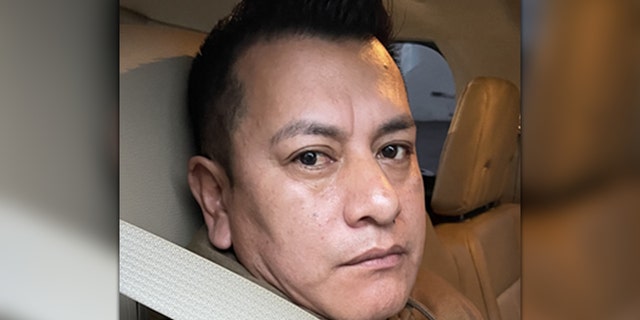 Ecuadorian citizen Manuel Zumba-Mejia was arrested in New York for unlawfully re-entering the United States.
(U.S. Immigration and Customs Enforcement)
Once he completed his sentence in September 2011, Zumba-Mejia was returned to Ecuador. At some unknown time, he re-entered the U.S. without inspection or admittance by an immigration official.
In April 2022, he was convicted by the Croton-on-Hudson Village Court of driving while intoxicated. He was sentenced to a conditional discharge and a $1,000 fine. His driver's license was also revoked.
When he was arrested on Jan. 5, ERO New York City presented him to the federal magistrate judge at Southern District of New York, White Plains. There he was remanded to the custody of the U.S. Marshals Service pending trial.
RON DESANTIS ACTIVATES NATIONAL GUARD AMID MIGRANT SURGE IN FLORIDA KEYS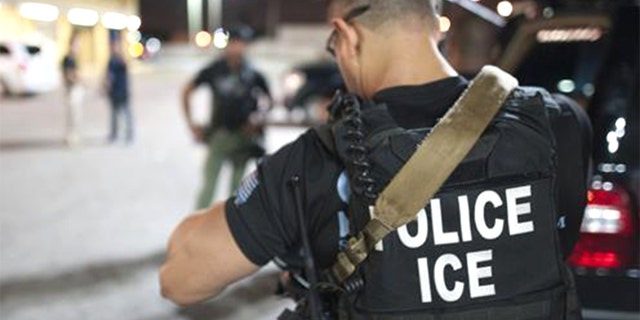 An Immigrations and Customs Enforcement officer preparing for an arrest in a parking lot.
"Manual Zumba-Mejia has a history of violence toward his daughter," ERO NYC Acting Field Office Director Kenneth Genalo said in a statement. "He has been removed from the U.S. previously, and he unlawfully returned. ERO New York City will not allow our communities to be safe havens for the world's criminals; we will continue to work tirelessly to protect the law-abiding residents of New York."
The agency said officers "make enforcement decisions on a case-by-case basis in responsible manner, informed by their experience as law enforcement professionals and in a way that best protects against the greatest threats to the homeland."
It added that noncitizens placed into removal proceedings receive legal due process from federal immigration judges in immigration courts. The courts are administered by the Justice Department's Executive Office for Immigration Review, which is an agency within the DOJ and is separate from ICE and the Department of Homeland Security.
Judges in the aforementioned courts make decisions based on the merits of each individual case then ICE officers carry out the decisions made.
CLICK HERE TO GET THE FOX NEWS APP
During fiscal year 2022, the ERO said 46,396 noncitizens with criminal histories were arrested, of which there were 198,498 associated charges and convictions.
The offenses broke down as follows: 21,531 assaults, 8,164 sex-related charges and sexual assaults, 5,554 weapon-related charges, 1,114 kidnappings, and 1,501 homicide-related charges.