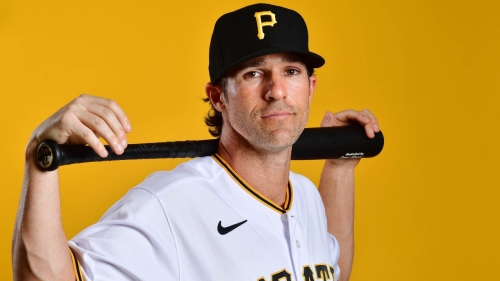 Drew Maggi has waited over a decade for a callup to the Pittsburgh Pirates roster.
Julio Aguilar/Getty Images

CNN
—
They say good things come to those who wait, and Drew Maggi has been waiting a long time for his major league call-up.
The third baseman for the Altoona Curve – the Pittsburgh Pirates' AAA affiliate – was drafted by the Pirates in the 15th round of the 2010 MLB draft but never played a big league game.
The 33-year-old then went on a tour of various AAA and AA teams across the US before eventually returning to Pittsburgh in 2022 and re-signing in 2023.
Understandably, Maggi was pumped after spending his entire 13-year career in the minor leagues and celebrated alongside his teammates upon receiving the news.
Speaking to MLB.com, Maggi touched on the emotions behind the call-up.
"This is where it all started for me. This whole year has been a big flashback of my younger self. I'm really happy with how it all turned out," said Maggi.
"I know that 13 years is really hard. There were a lot of ups and downs, a lot of different people, injuries, a lot of stuff happens. You never know when your days are numbered. So, being here, it feels right."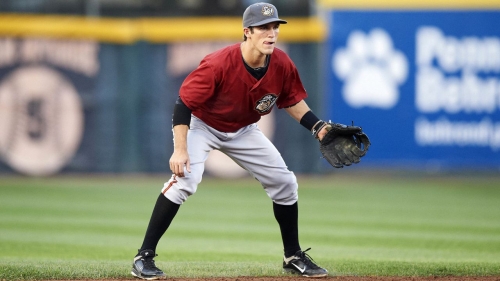 Maggi had most recently been playing with the Altoona Curve, the Pittsburgh Pirates' AAA affiliate.
Mike Janes/Four Seam Images/AP
Pittsburgh Pirates manager Derek Shelton seemed equally as moved by Maggi's promotion.
The pair were first acquainted during Maggi's stint in Minnesota with Shelton as the Twins' bench coach.
The 52-year-old said: "To see him walk into a major-league clubhouse, it's cool.
"Being able to give him a hug this morning, yeah, it was like being able to do something with one of your kids."
The Pirates, who currently lead the NL Central, are riding MLB's longest win streak with seven consecutive victories and Maggi was there to enjoy some of this success.
"I'm just here to be a small part in the winning mindset that's going on around here," Maggi explained. "So, if my name is called, I'm ready to go. I've been waiting 13 years to see that first pitch. I'll be ready.
No telling when Maggi might get into a game, or if he will still be on the roster, but the Pirates' next matchup is against the Los Angeles Dodgers on Tuesday.