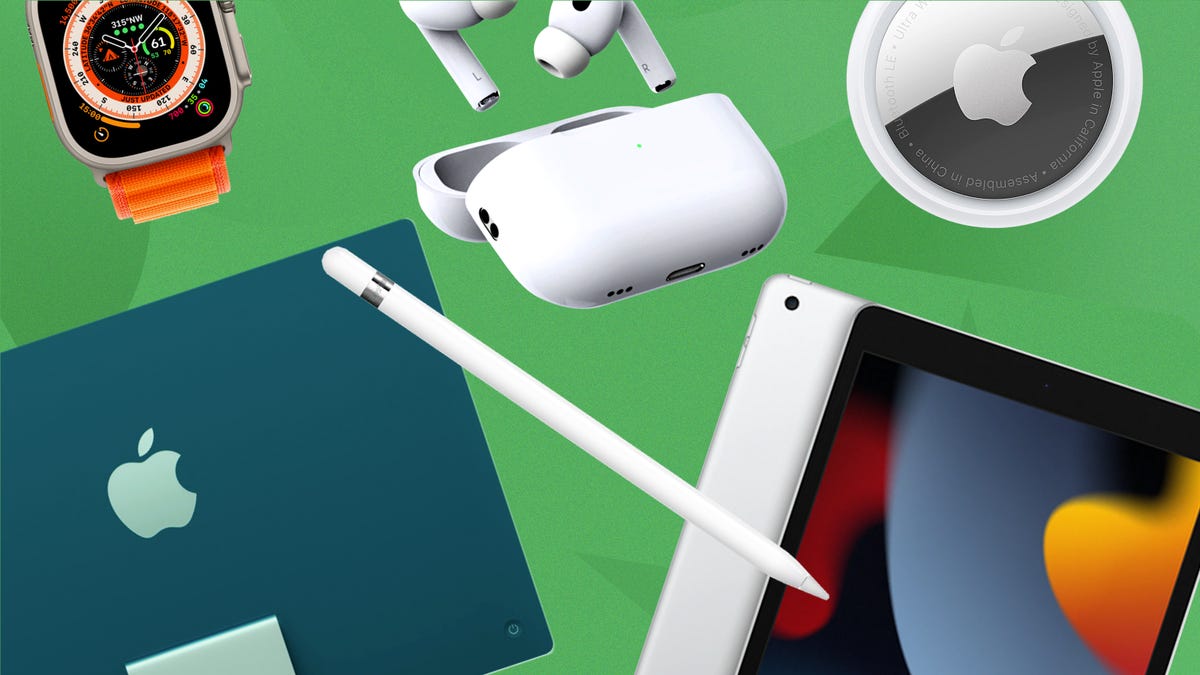 Big retailers are lining up back-to-school deals.
This summer's collapse of President Joe Biden's student-loan forgiveness plan serves as one more reminder of how expensive college can be, as if students need one. To get a running start on keeping within a budget this school year, retail giants Amazon, Best Buy Target and Walmart all have student deals intended to help you save money on groceries, tech, furnishings and other college essentials.
To take advantage of the deals, you'll need to verify you're a student, but that extra step is worth it if it means you get free grocery delivery, say, or a free subscription to a streaming service.
Here's where to find the student deals giant retailers have this year in the run-up to the start of school. For more, here are our favorite student deals this year and our picks for best student laptops.
A Message from CNET Shopping
Taking advantage of student discounts can be a great way to save money as you head back to school. Know that bargains can vary widely from one retailer to the next. To make sure you really are getting the best deal as you browse back-to-school items, you'll want to check prices. CNET's Chrome Shopping extension can help you do that by finding the best discounts and promo codes this school year.
See at CNET Shopping
Amazon Prime Student
If you're a college student and do any shopping on Amazon, it's not hard to make a case for signing up for Prime Student. The first six months are free and then $69 a year for four years. (A regular Prime membership is $139 per year.) To join, you need to be a college student enrolled in at least one course at a college located in one of the 50 US states, Washington DC or Puerto Rico.
With a subscription, you get free one- or two-day shipping in eligible cities and regions, discounts at Whole Foods and a one-year Grubhub Plus membership for free food delivery.
If you get your textbooks from Amazon, you can find Prime-eligible sellers for faster two-day shipping. Unfortunately, you can no longer rent printed textbooks from Amazon.
Best Buy
Best Buy used to have a dedicated student deals program: After you enrolled in the program, you got access to exclusive student discounts on tech and other electronics, including Mac and Windows laptops, keyboards and mice, headphones and TVs. At some point in the last year so, however, Best Buy nixed its dedicated student program and instead groups deals into college-oriented collections: "Study Essentials," "Dorm Room & Apartment," "Apple" and so on.
The deals are still good — I found a Dell Inspiron laptop for what seemed to be the best price on the web — and a dedicated computer discount page for students has refurbished deals too. And you can sign up for a free My Best Buy membership account, which gets you free shipping.
Target Circle Rewards
Students can sign up for Target's free Circle loyalty program, which lets you earn 1% cash back on all purchases and comes with personalized offers. Right now, students can get 20% off one qualifying purchase — handy if you want to furnish your dorm room or stock up on food before school starts. You'll need to verify your status as a student to take advantage of the discount, which runs through Aug. 26. Exclusions include Apple products, phone contracts and unlocked phones and, maybe most disappointingly, the Barbie camper and houses.
Walmart Plus
Much like what Amazon does with its Prime paid subscription service, Walmart lets students sign up for its Walmart Plus membership for $49 a year or $6.47 a month, with a free 30-day trial. (For nonstudents, it's $98 a year or $12.95 a month.) Students get everything included in Plus, such as free grocery delivery and free shipping, up to 10 cents per gallon off gas at nearly 14,000 stations and free subscriptions to Paramount Plus and Pluto TV. And you can scan items in the store and check out contact-free.
As with Amazon's and Target's student-discount programs, you'll need to verify yourself before you can join.
For more, here are the best back-to-school deals under $100 and essential tech gadgets designed to make school work easier.