The girlfriend of U.S. Capitol Police officer Brian Sicknick is suing former President Donald Trump as well as two of the Capitol rioters.
Sandra Garza, Sicknick's girlfriend, is requesting that each of the defendants pay $10 million, according to the lawsuit filed on Thursday. Her lawyer says that any recovery that comes as a result of the lawsuit will be donated to charity.
The lawsuit accuses Trump of directly inciting "the violence at the U.S. Capitol that followed and then watched approvingly as the building was overrun."
"After Defendant Trump's speech ended, insurgents charged the hill surrounding the U.S. Capitol and began scaling the building's outer walls. Officers reported rioters were attacking them with metal poles. Law enforcement and local leaders put out calls for help. Officers called for reinforcements as the mob pulled down the gates erected to protect the U.S. Capitol and attacked officers," the lawsuit states.
BIDEN EXPECTED TO PRESENT JAN. 6 POLICE OFFICERS WITH PRESIDENTIAL CITIZENS MEDAL: REPORT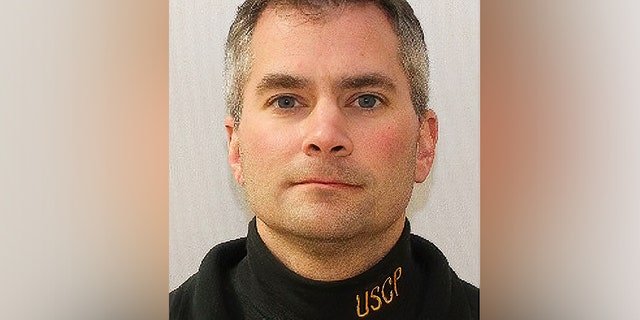 Capitol Police officer Brian Sicknick 
(US Capitol Police)
Julian Elie Khater, a defendant in the lawsuit, pleaded guilty to assaulting law enforcement officers on January 6, 2021. The Department of Justice says that Khater used pepper spray which caused injury to law enforcement officers.
George Pierre Tanios, another defendant in the lawsuit, was initially charged with assaulting a police officer but later pleaded guilty to two misdemeanors.
"Nothing can return Officer Sicknick to his fiancée or his family, but this lawsuit is an important part of the process of holding those who caused his death accountable. Former President Donald Trump called Khater and Tanios to Washington DC to attack the Capitol and they answered. This directly caused Officer Sicknick's death," said Matt Kaiser, who is an attorney representing Garza.
The U.S. Capitol Police say that Sicknick "passed away due to injuries sustained while on-duty" and "was injured while physically engaging with protesters."
FBI RAISES REWARD MONEY FOR UNSOLVED RNC, DNC PIPE BOMB ATTEMPT TO $500K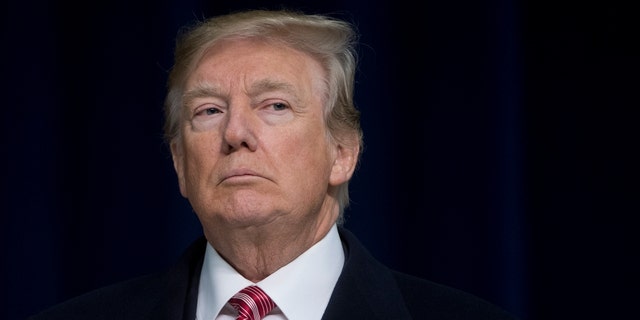 Former President Donald Trump
(Saul Loeb/AFP via Getty Images)
Sicknick, according to the Capitol Police, returned to his office where he collapsed, then was taken to a local hospital "where he succumbed to his injuries."
Washington D.C. Chief Medical Examiner Francisco Diaz found no evidence during an autopsy that Sicknick died as a result of an allergic reaction due to chemical irritants, but died from "acute brainstem and cerebellar infarcts due to acute basilar artery thrombosis."
Diaz told the Washington Post that the events of Jan. 6, 2021 "played a role in his condition."
A spokesperson for Trump reacted to the lawsuit in a comment to Fox News Digital.
CLICK HERE TO GET THE FOX NEWS APP
Former US President Donald Trump speaks to supporters from The Ellipse near the White House on January 6, 2021, in Washington, DC.
(Photo by Brendan Smialowski / AFP)
"President Trump clearly and unequivocally stated that Americans should 'peacefully and patriotically make their voices heard.' Yet, Big Tech companies unilaterally censored and suppressed his calls for peace and should thus be held accountable for their appalling actions. By contrast, radical Democrats like Maxine Waters and many others have promoted ultra-violence against conservatives and those who will not bow down their deranged ideology. President Trump is immune from frivolous attacks and will continue to be fully focused on his mission to Make America Great Again," the spokesperson said.
Fox News' Megan Henney and Louis Casiano contributed to this report.