The U.S. Justice Department dropped an investigation into a former U.S. general accused of secretly lobbying for foreign governments on Tuesday.
Retired four-star general John Allen had faced accusations of secretly lobbying for the government of Qatar last year. The FBI went public with an investigation into Allen last summer but has now closed the investigation, finding no evidence to make any charges against Allen.
"We have been informed by the Department of Justice National Security Division and the U.S. attorney's office for the Central District of California that the investigation of General John R. Allen (Ret.) has been closed and that no criminal charges will be brought against General Allen under the Foreign Agents Registration Act, or any other law, based on, or as a result of, General Allen's trip to Qatar in June 2017 or the government's investigation of those events," Allen's Lawyer, David Schertler, told The New York Times.
The general had come under scrutiny for a series of meetings in 2017 with Richard Olson, a former U.S. Ambassador to Pakistan and the United Arab Emirates, and Imaad Zuberi, a middle eastern businessman, according to NYT. Allen also traveled to Qatar during that time.
PENTAGON RELEASES DECLASSIFIED UFO FOOTAGE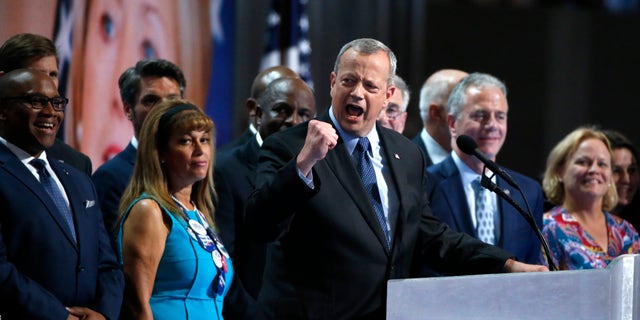 Retired USMC General John Allen , former Commander, International Security Assistance Forces, and Commander, United States Forces in Afghanistan, speaks at the Democratic National Convention in Philadelphia, Pennsylvania, U.S. July 28, 2016. REUTERS/Lucy Nicholson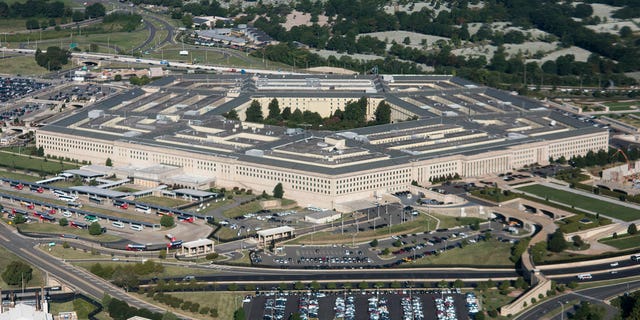 Located in Arlington, Virginia, just across the Potomac River from Washington, D.C., the Pentagon has served as the epicenter of the U.S. military, housing the Department of Defense, the Army, the Navy, and the Air Force, since the 1940s. 
(Photo By Bill Clark/CQ-Roll Call, Inc via Getty Images)
Investigators found that Allen had been recruited to assist in a diplomatic crisis in the region, and had consulted with former President Donald Trump's National Security Council prior to making the trip. Then-White House National Security Adviser H.R. McMaster had approved the trip as well.
"General Allen has never acted as an agent of the Qatari government," Beau Phillips, a spokesman for Allen, told NYT. "He never had an agreement — written or oral — with Qatar or any other Qatar-related individual or entity."
INCOMING SPACE FORCE CHIEF SAYS ORBIT IS A 'WAR-FIGHTING DOMAIN,' LABELS CHINA THE TOP ADVERSARY
"Neither General Allen nor any entity with which he was or is affiliated ever received fees — directly or indirectly — from the Qatari government for his efforts. [The Brookings Institution] never received a contribution from Qatar or any Qatari government-related entities or individuals in connection with General Allen's activities," he added.
Allen had previously served as the president of The Brookings Institution.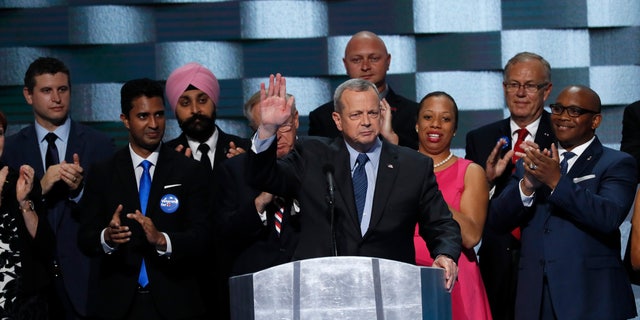 Retired U.S. Marine General John Allen (C) is applauded while addressing the final night of the Democratic National Convention in Philadelphia, Pennsylvania, U.S. July 28, 2016. REUTERS/Mike Segar
CLICK HERE TO GET THE FOX NEWS APP
Beau added that Allen briefed national security officials on his trip after he returned.