The Department of Homeland Security will allow two Chief Border Patrol Agents to testify at next week's hearing on the border crisis after being threatened with a subpoena, according to the House Oversight Committee.
In a letter to DHS Secretary Alejandro Mayorkas, Rep. James Comer, R-Ky., accused the department of trying to prevent Congress from hearing "invaluable testimony from Chief Patrol Agents" at a full committee hearing on the border crisis next Tuesday.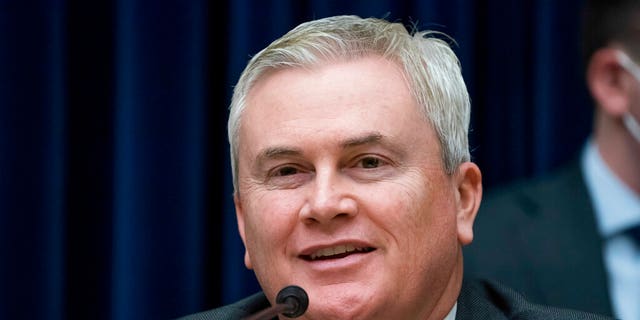 House Committee on Oversight and Accountability Chairman James Comer, R-Ky., leads an organizational meeting for the 118th Congress, at the Capitol in Washington, Tuesday, Jan. 31, 2023.
(AP Photo/J. Scott Applewhite)
Per the Oversight Committee, the DHS reversed its position following Comer's "threat to use the compulsory process."
Now, two U.S. Border Chief Patrol Agents, who also served as Lead Field Coordinators for the border regions that include Arizona, California, New Mexico, and California, will testify.
NYC MAYOR ERIC ADAMS PLEADS WITH WHITE HOUSE FOR MORE HELP ON MIGRANT CRISIS
Mayorkas called a meeting on Sunday with a South Florida Congressional delegation to discuss the department's parole process for migrants with the end of Title 42, a public health order that allows for the rapid expulsion of migrants to stop the spread of COVID-19.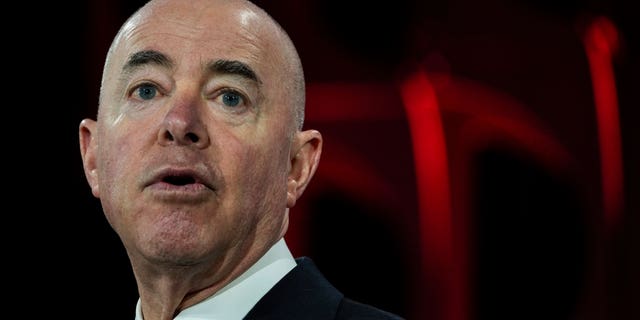 U.S. Department of Homeland Security Secretary Alejandro Mayorkas speaks during the United States Conference of Mayors 91st Winter Meeting January 19, 2023 in Washington, DC. 
(Drew Angerer/Getty Images)
Fox News Digital was told that during meeting, Mayorkas was not able to answer basic questions posed by the GOP members in attendance, including the number of illegal migrants currently residing in the U.S.
In a statement, Rep. Comer accused the Biden administration of having ignited "the worst border crisis in American history."
CLICK HERE TO GET THE FOX NEWS APP
"Next week, we will hear firsthand from the Border Patrol about this humanitarian and national security crisis," he said. "Oversight Republicans are committed to holding the Biden Administration accountable for its dereliction of duty and look forward to hearing testimony from those on the ground battling this crisis."
Fox News digital has reached out to DHS for comment.
Fox News' Kelly Laco contributed to this report.