close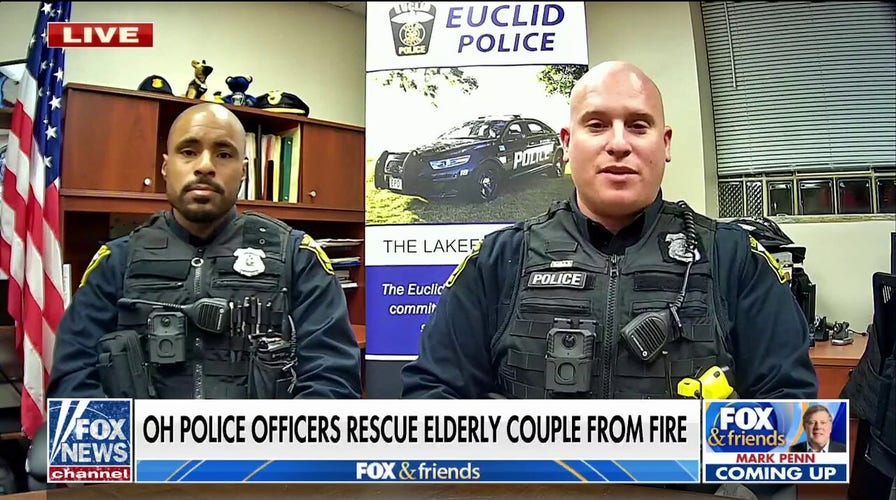 Video
Ohio police officers save elderly couple from Christmas Eve house fire
Euclid Police Department's Officer George Harper and Officer Trevor Thomas share how they rescued an elderly couple from a fire in their house on Christmas Eve.
Three children in Detroit were saved from a burning house last week when their cousin who happened to be nearby heard screams and assisted in their rescue.
The unidentified cousin, who was working down the street, used a shovel to smash out the windows of the flaming home on Syracuse Street in east Detroit last Tuesday, according to local affiliate Fox 2.
The children — aged 2, 3 and 9 — were taken to the hospital along with their 31-year-old mother, who had been outside the house screaming when their cousin heard and came to help.
IOWA MAN RESCUES 4 SIBLINGS FROM INFERNO AFTER MAKING WRONG TURN: 'LIVES WERE SAVED HERE'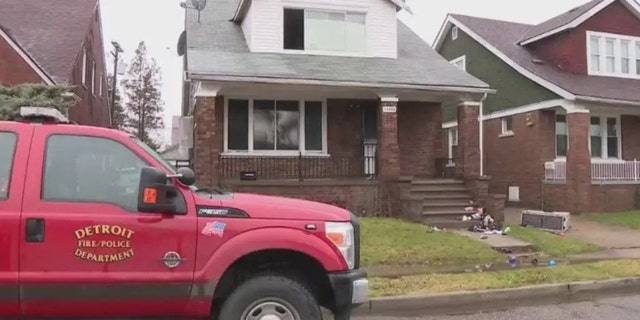 Three children in Detroit were saved from a burning house last week after their cousin happened to be passing by and was able to assist in their rescue.
(Fox 2 Detroit)
The family was treated for smoke inhalation but were expected to recover, according to the outlet. The heroic cousin was also treated for minor injuries.
Adnan Gobah, another family cousin, said the rescuer rushed to the scene after the mother cried for help.
"You know how lucky they are?" Gobah told Fox 2 of the family. "When he came this way — he sees the lady — she calls for help, and he stopped, and he helped her. And from inside, they [brought] out the kids."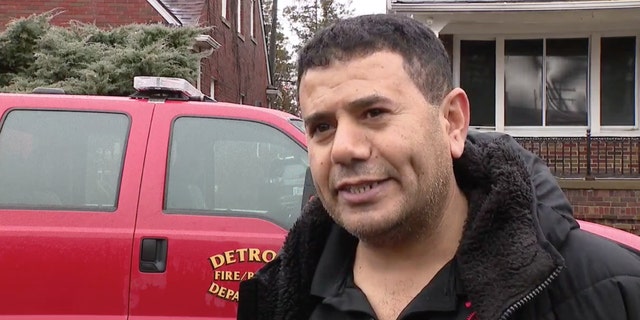 Adnan Gobah said the family was lucky that another cousin was nearby to save the children.
(Fox 2 Detroit)
TEXAS WOMAN ARRESTED FOR BURNING BOYFRIEND'S HOUSE DOWN AFTER ANOTHER WOMAN ANSWERED PHONE
"I hope they are OK, but they are lucky right now because the guy — he was driving right there, he saw the fire, and he stopped," Gobah said, who added that the rescuer was "a hero."
"It takes a village and everybody to be safe in the city of Detroit, so we commend that person," said Chief James Harris of the Detroit Fire Department.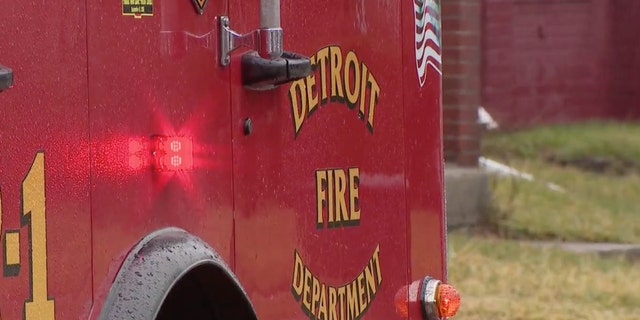 The Detroit fire chief praised the actions of the rescuer.
(Fox 2 Detroit)
CLICK HERE TO GET THE FOX NEWS APP
"You can see there was fire on the first floor as well as the second floor — the middle of the house as well as the rear of the house, so it could have been a lot worse — we're just thankful right now," Harris said.
Jon Brown is a writer for Fox News Digital. Story tips can be sent to [email protected].