Florida Gov. Ron DeSantis says he'll be ready on Wednesday night at the first Republican presidential nomination debate.
The conservative governor and culture wars crusader — who's in second place in most 2024 GOP primary polling behind commanding front-runner and former President Donald Trump but ahead of the rest of the large field of contenders — is likely to come under attack at the showdown.
"We'll be ready to do what we need to do to deliver our message, but we absolutely expect that, and we'll be ready for it," DeSantis said in Fox News Digital interview this past weekend.
Asked whether his debate strategy includes punching back at rivals on the stage, DeSantis answered, "Yes, that means defending ourselves but more importantly showing why we are the leader to get this country turned around."
ALL EYES ON THE GOP PRESIDENTIAL PRIMARY DEBATE! SIGN UP NOW TO STREAM LIVE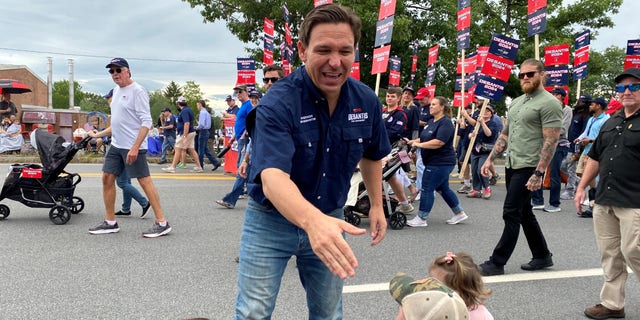 Florida Gov. Ron DeSantis, a 2024 Republican presidential candidate, marches in the Londonderry, New Hampshire annual Old Home Day Parade, on August 19, 2023.  (Fox News – Paul Steinhauser)
DeSantis was interviewed on Saturday as he campaigned in the crucial early voting state of New Hampshire. But he's also been fitting in time for debate preparation sessions steered by veteran GOP strategist and debate coach Brett O'Donnell.
The Florida governor is far from the only contender on the stage this week at the Fox News hosted debate in Milwaukee, Wisconsin who's prepping for the crucial prime-time showdown that's expected to draw millions of TV and on-line viewers.
DESANTIS VOWS TO PUSH BACK IF HE COMES UNDER ATTACK AT FIRST GOP PRESIDENTIAL DEBATE
Former Vice President Mike Pence, a veteran of two vice presidential general election debates, has been preparing the first showdown by taking part in mock debates. An adviser assisting with those who asked to remain anonymous to speak more freely emphasized that Pence "will be very well-prepared."
"We're ready," Pence senior adviser Marc Short said in a statement. "We've been waiting for this for a while."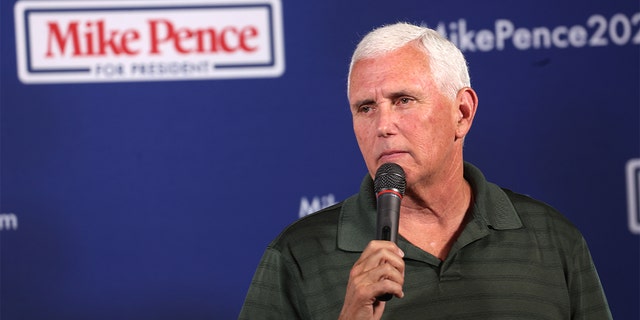 Republican presidential candidate former Vice President Mike Pence speaks at the Clinton County GOP Hog Roast on July 30, 2023 in Clinton, Iowa. (Scott Olson/Getty Images)
A source in Sen. Tim Scott of South Carolina's political orbit told Fox News that "we've brought people in who have deep experience with past campaigns. Tim has been preparing."
CHECK OUT INITIAL FOX NEWS POWER RANKINGS IN 2024 GOP PRESIDENTIAL NOMINATION RACE
Scott, a rising GOP star and the only Black Republican in the Senate, has made his uplifting conservative message the centerpiece of his campaign as he bids for the White House.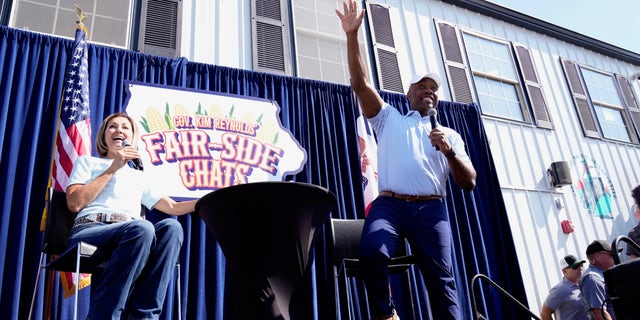 Republican presidential candidate Sen. Tim Scott, R-S.C., reacts before speaking at a Fair-Side Chat with Iowa Gov. Kim Reynolds at the Iowa State Fair, Tuesday, Aug. 15, 2023, in Des Moines, Iowa. (AP Photo/Charlie Neibergall) (AP )
"Tim Scott will share his positive, conservative message on the debate stage in Milwaukee," Scott's campaign told Fox News. "This debate is another opportunity to connect with millions of voters across the country and show why Tim has faith in America and why he is the strongest candidate to beat Joe Biden."
WHO'S UP AND WHO'S DOWN IN THE LATEST FOX NEWS 2024 GOP PRESIDENTIAL NOMINATION POLL
Former New Jersey Gov. Chris Christie – who ran for the 2016 GOP presidential nomination — will be the only candidate on the stage with presidential primary debate experience.
"I'm incredibly relaxed. I've been there before," Christie told reporters this past weekend. "I'll be the only one on that stage that's ever done it before. So hell, if I'm nervous, they should all be petrified."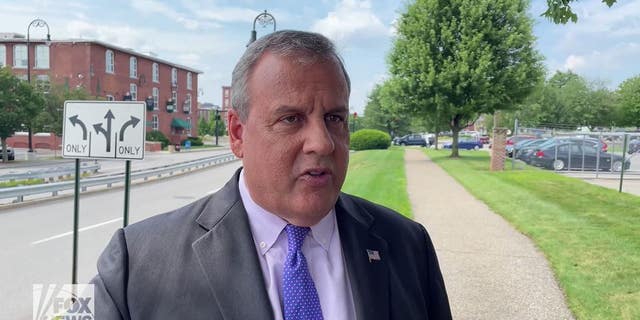 Republican presidential candidate and former New Jersey Gov. Chris Christie speaks with Fox News Digital in Manchester, New Hampshire on August 9, 2023. (Fox News)
Christie, a vocal Trump critic, is expected to take aim at the former president. During a recent interview, Christie said, "I've got a very simple debate strategy. I'll listen to the questions, answer them directly and honestly."
He also stressed that if a rival candidate says something that he believes "is dishonest," he'll "call them out on it."
CLICK HERE FOR THE LATEST FOX NEWS REPORTING FROM THE 2024 CAMPAIGN TRAIL
Former ambassador and former Gov. Nikki Haley has been a staple on the campaign trail in the crucial early voting states of Iowa and New Hampshire, and her home state of South Carolina since launching her presidential campaign in February. She says that experience has helped her prepare for the debate.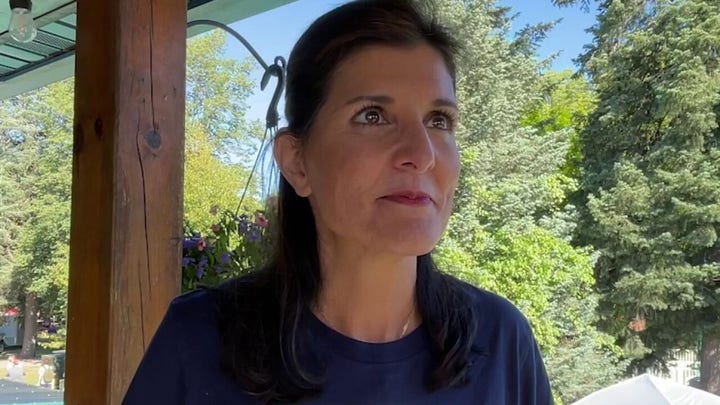 Video
"We have done dozens of town halls in Iowa, New Hampshire, and South Carolina. We let them ask every question. That's the best debate prep you can possibly get. So we're going to go up on that stage and have a good time," Haley said in a recent Fox News Digital interview.
But sources in Haley's political world tell Fox News that if she comes under attack at the debate, she'll punch back, but it will be policy orientated. And don't be surprised if Haley spotlights the vast divide on foreign policy between herself and one of her rivals, multimillionaire biotech entrepreneur and political commentator Vivek Ramaswamy.
Campaign spokesman Ken Farnaso told Fox News that "Nikki Haley will always stand up for what she believes in"
Ramaswamy — in a Fox News Digital interview last week — spotlighted that "one of the things I'm focused on is not being overly prepared."
Ramaswamy's campaign told Fox News that the candidate has been cramming in a lot of foreign policy briefings and spars with staff during flights, to prepare himself for the initial showdown. But they added that Ramaswamy is not partaking in any mock debates.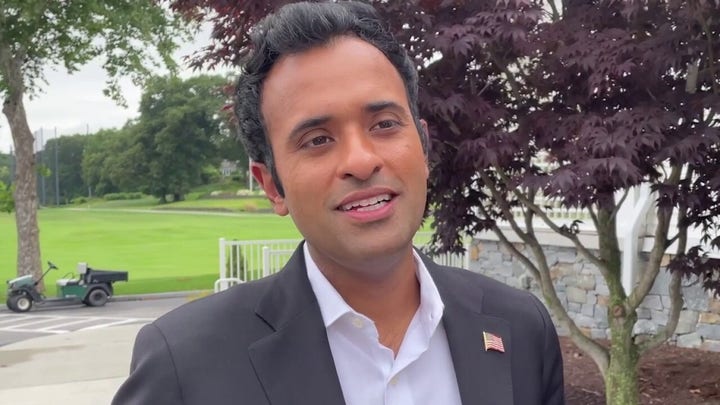 Video
"Think about my schedule. I'll just walk you through my pre-debate schedule," Ramaswamy told this reporter. "We were in Iowa. We were in Michigan. We were in Chicago yesterday. Back to Ohio. Here in New Hampshire. Out to California. Texas. Atlanta. South Carolina. Then Ohio. And that will take me right to the doorstep of the debate. So that gives you a sense of maybe how I'm doing things a little bit differently than other candidates."
Fox News Digital spoke with a handful of veteran Republican strategists who have helped GOP presidential candidates prepare for debates in past cycles.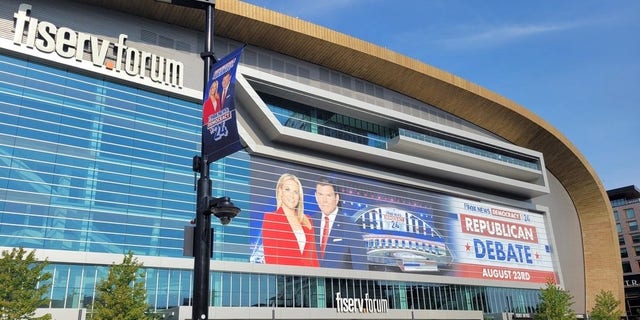 Fox News is hosting the first Republican presidential debate on Wednesday, August 23, 2023 in Milwaukee, Wisconsin (Fox News )
"You try to do mock debates under the same rules and requirements that the host has set up," David Carney said. "Do that a number of times to get the timing down, to deal with interruptions, how to deal with left hooks from the other campaigns. It's really a matter of trying to get some good muscle memory and be prepared for the likely questions that will be asked."
Gail Gitcho told Fox News that "there's no reason you should be on that stage and be on defense. You always need to be on offense. You need to anticipate the attacks and come up with a more powerful rejoinder."
CLICK HERE TO GET THE FOX NEWS APP
And Jim Merrill emphasized that debate preparations are "all about creating viral breakthrough moments. A moment of strength that gets beyond a 45 second answer about tax policy or farm policy. This is about something that really distinguishes them, a 15-20 second soundbite that grabs voters' attention and stands out from the clutter."
Merrill added that "in large part, it's tied to figuring out ways to distinguish themselves on that and also being ready and prepping themselves with people playing the other candidates to make sure that as incoming flak comes at them, they can respond and parry accordingly. It's really important to be strong up there, be declarative and decisive. They're all sharpening those 15 and 20 second soundbites and making sure they sound and look commanding on that stage."