Florida Gov. Ron DeSantis and entrepreneur Vivek Ramaswamy experienced an impressive fundraising surge following the first Republican debate.
DeSantis' campaign confirmed to Fox News Digital that it pulled in more than $1 million in the 24 hours after Wednesday's contest in Milwaukee.
"Ron DeSantis showed Wednesday night that he is a proven leader who will deliver results as president, and we are thrilled with the flood of support we have received since his debate victory," DeSantis campaign manager James Uthmeier told Fox News Digital.
"We look forward to building on this momentum in the weeks and months ahead as the governor continues to outwork everyone in this race as he lays out his vision to reverse our nation's decline and revive the American Dream."
REPUBLICAN DEBATE HIGHLIGHTS: 5 MEMORABLE MOMENTS FROM MILWAUKEE SLUGFEST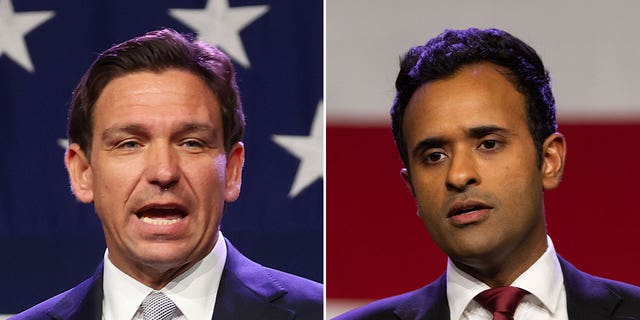 Ron DeSantis and Vivek Ramaswamy both hauled in more than $1 million the day following the first Republican debate. (Getty Images)
Political newcomer Ramaswamy also saw money flow into his committee. His campaign hauled in $460,000 on debate night and $600,000 on Thursday, bringing his total to over $1 million in new funds over 24 hours, the New York Post reported.
Ramaswamy's cash wave was much needed, as his campaign reported raising $19 million through the year's first half. Ramaswamy, however, had loaned his committee more than $15 million of that amount.
RAMASWAMY'S CLAIMS HE CAME FROM 'NO MONEY' CLASH WITH PREP SCHOOL UPBRINGING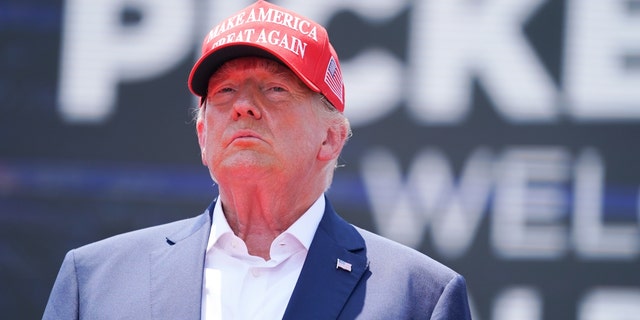 Former President Donald Trump is leading the Republican field, according to national polls. (Sean Rayford/Getty Images)
Other GOP presidential hopefuls who participated in the debate – former Vice President Mike Pence, South Carolina Sen. Tim Scott, former South Carolina Gov. Nikki Haley, former New Jersey Gov. Chris Christie, former Arkansas Gov. Asa Hutchinson and North Dakota Gov. Doug Burgum – have not released post-debate fundraising figures.
Former President Trump, who is leading national Republican primary polls, did not participate in the contest.
The fundraising numbers fall in line with how viewers saw the debate unravel. Republican voters felt that DeSantis squeaked out a narrow victory over Ramaswamy, according to a Washington Post poll conducted alongside FiveThirtyEight and Ipsos.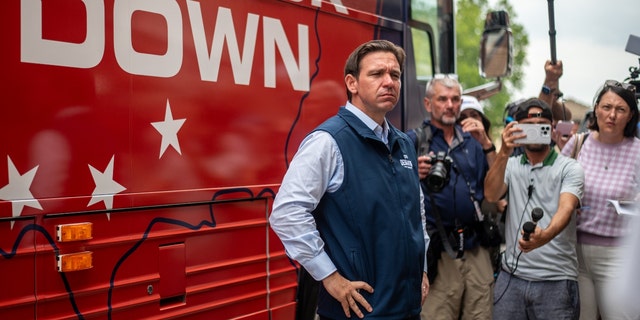 GOP voters thought DeSantis won the debate by a narrow margin, with Ramaswamy finishing second. (Sergio Flores for The Washington Post via Getty Images)
CLICK HERE TO GET THE FOX NEWS APP
The poll found that 29% of respondents thought DeSantis won the debate, while 26% viewed Ramaswamy as the victor. Haley, meanwhile, was the only other candidate to poll in double digits, with 15% of GOP voters saying she had the best night.
Pence came in fourth with 7% support, followed by Scott and Christie, who tied at 4%.
Fox News Digital's Aubrie Spady contributed to this report.