Florida Governor Ron DeSantis gave a stern warning to anyone thinking about looting after the arrival of Hurricane Idalia on Wednesday.
DeSantis made the comments during a press conference on Wednesday in Perry, Florida, after Hurricane Idalia made landfall near Keaton Beach in Florida's Big Bend just before 8 a.m. local time as a Category 3 storm with winds up to 125 mph.
"I'd also just remind potential looters that you never know what you're walking into. People have a right to defend their property. This part of Florida, you got a lot of advocates and proponents of the Second Amendment," DeSantis said. "I've seen signs in different people's yards in the past after these disasters, and I would say it's probably here, 'You loot, we shoot.'"
"You never know what's behind that door if you go break into somebody's house," he added.
HURRICANE IDALIA MAKES LANDFALL OVER FLORIDA'S BIG BEND AS A CATEGORY 3, HUNDREDS OF THOUSANDS WITHOUT POWER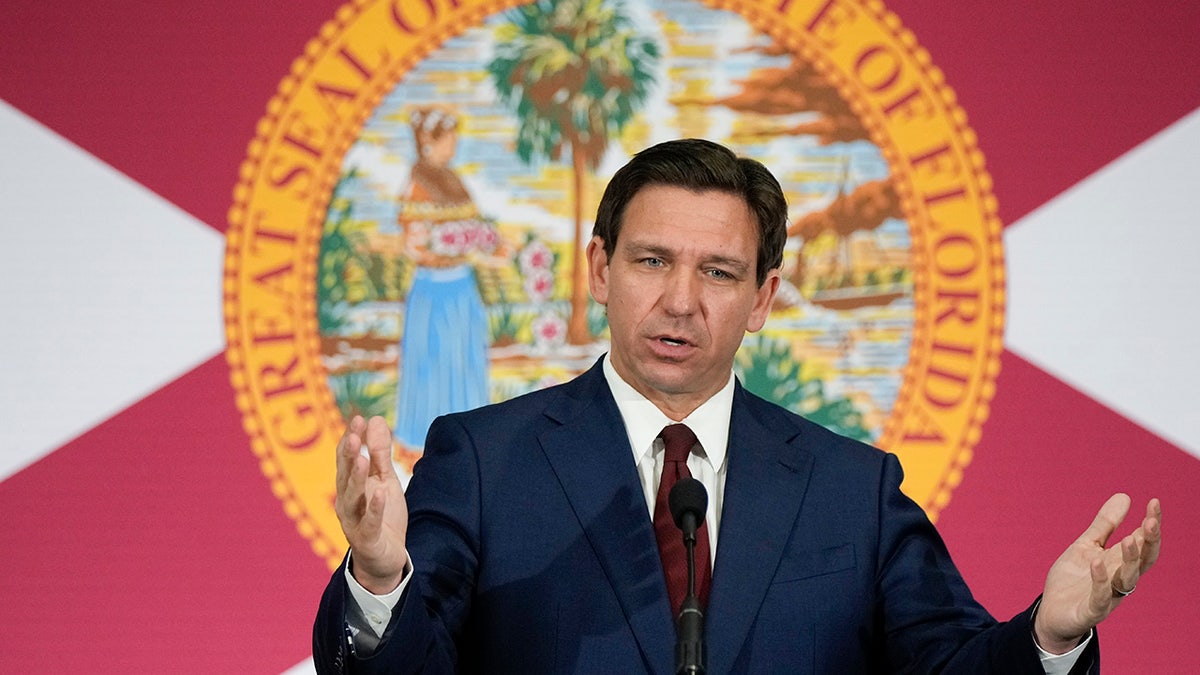 FILE – Florida Gov. Ron DeSantis speaks during a news conference, May 9, 2023, in Miami. Florida officials are warning drivers of potentially widespread fuel contamination at gas stations across the state's west coast as residents brace for the landfall later this week Tropical Storm Idalia. The Florida Department of Agriculture and Consumer Services said late Sunday, Aug. 27 that gasoline purchased after 10 a.m. Saturday at some Citgo-supplied stations had a strong likelihood of being contaminated with diesel fuel. The Port of Tampa contamination is "happening right of the eve of the storm," Florida Gov. Ron DeSantis said at Sunday news conference.  (AP Photo/Rebecca Blackwell, File)
At least two people have died in car crashes since Idalia made landfall, the Florida Highway Patrol said.
In Pasco County, a 40-year-old man lost control of his Ford Ranger and crashed into a tree after driving too fast given the conditions.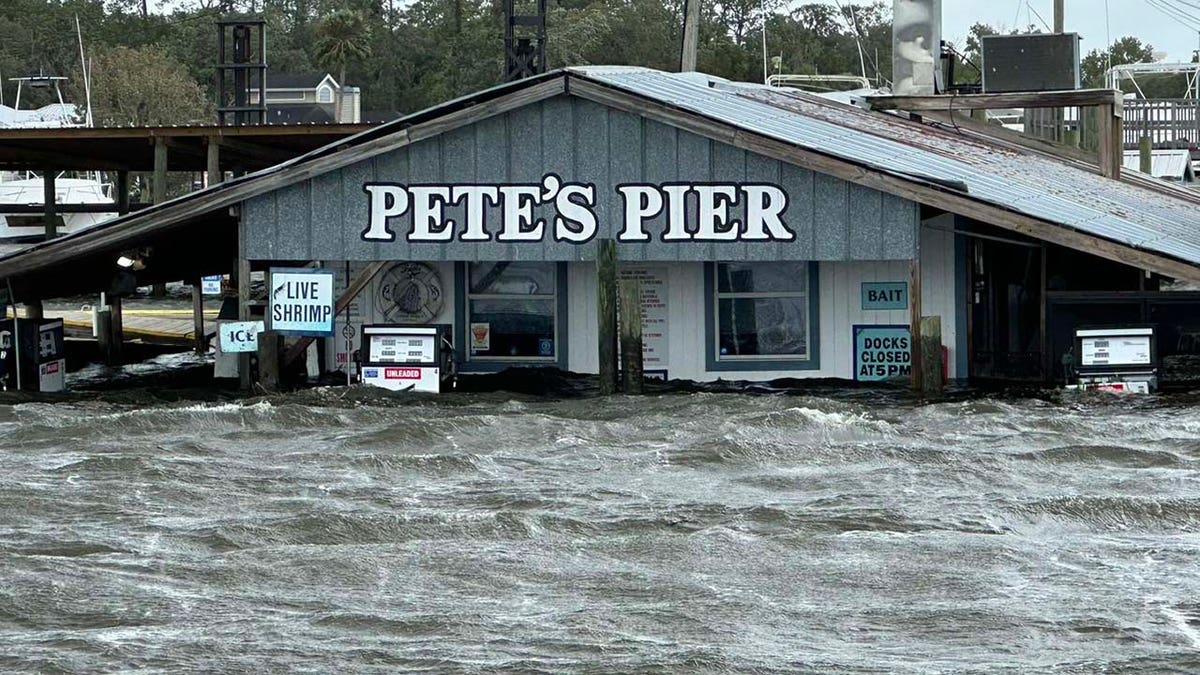 Floodwaters from Hurricane Idalia devastate local businesses and homes in Crystal River, Florida on Wednesday, August 30, 2023. (Mayor Joe Meek/Facebook )
In Alachua County, a 59-year-old man died after driving into a ditch and crashing into a tree line.
HURRICANE IDALIA MAKES HISTORIC LANDFALL IN FLORIDA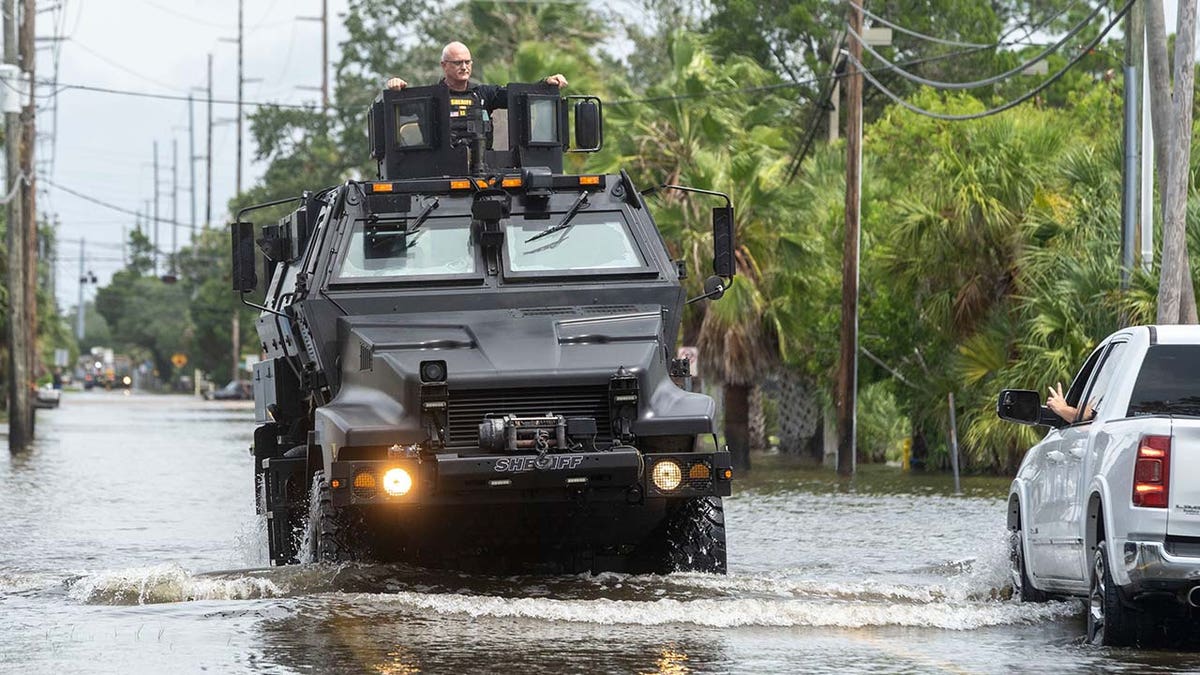 Pasco County Sherriff's officer drives through a flooded streetafter Hurricane Idalia in Hudson, Florida on August 30, 2023. (GREG LOVETT/THE PALM BEACH POST / USA TODAY NETWORK)
A flooded street is seen near the Steinhatchee marina, Florida on August 30, 2023, after Hurricane Idalia made landfall. Idalia barreled into the northwest Florida coast as a powerful Category 3 hurricane on Wednesday morning, the US National Hurricane Center said. "Extremely dangerous Category 3 Hurricane #Idalia makes landfall in the Florida Big Bend," it posted on X, formerly known as Twitter, adding that Idalia was causing "catastrophic storm surge and damaging winds." (Chandan Khanna/AFP via Getty Images)
Power outages related to Idalia have climbed to over 400,000 customers, as the storm moves from Georgia into South Carolina, according to FOX Weather.
President Biden said in a Wednesday post on X, formerly known as Twitter, that he spoke with the governors of Florida, Georgia, and South Carolina to "reiterate my Administration's support for response and recovery."
CLICK HERE TO GET THE FOX NEWS APP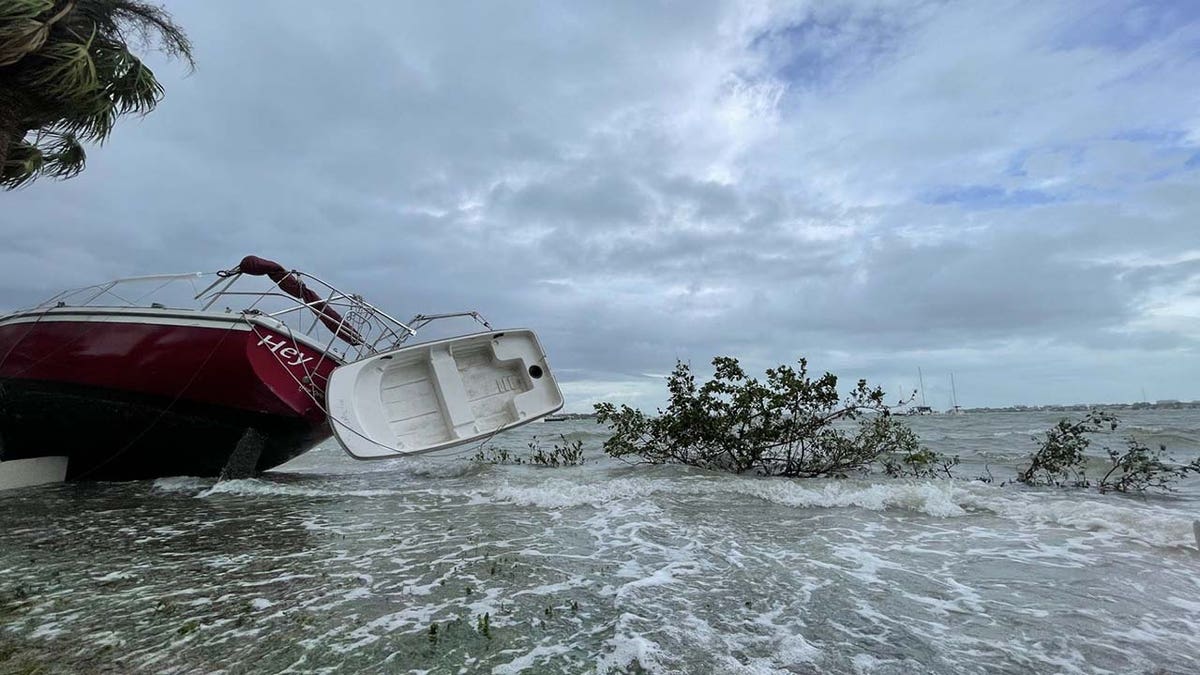 A sailboat beached at Sarasota's Bayfront Wednesday morning after Hurricane Idalia passed the area. (Thomas Bender / USA TODAY NETWORK)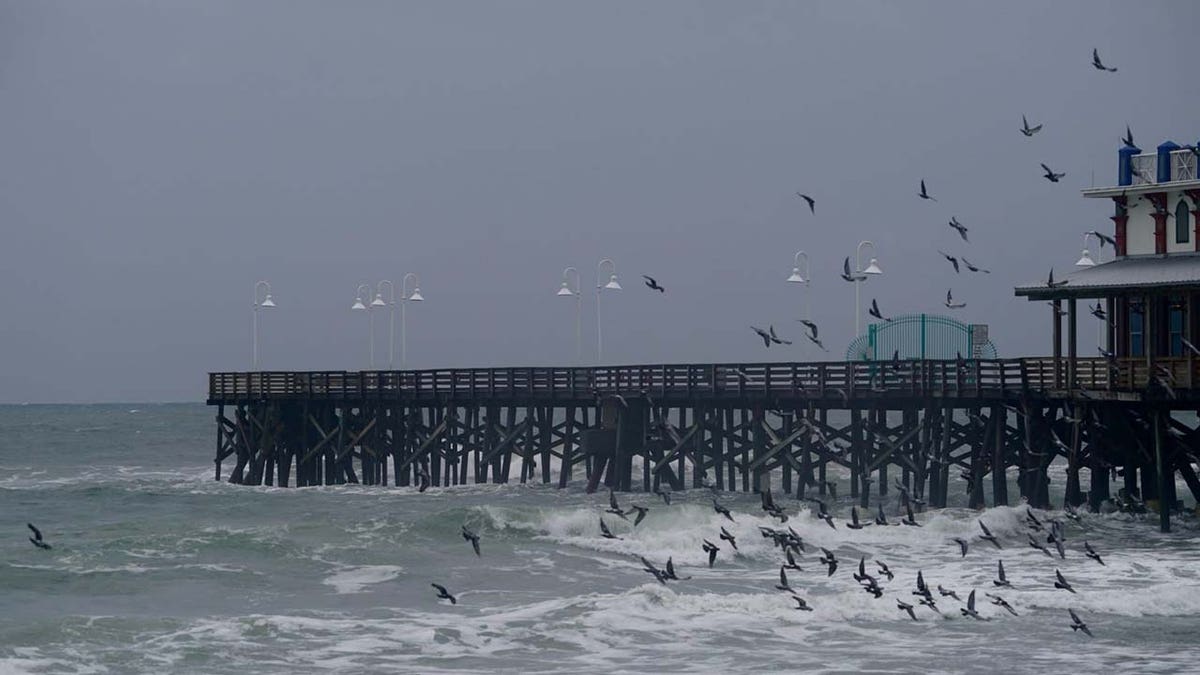 Waves churned up by Hurricane Idalia pound the Daytona Beach boardwalk on Wednesday, Aug. 30, 2023. (Nigel Cook/Daytona Beach News-Journal)
"We'll keep working with personnel on the ground as the storm progresses," he said.
Fox News' Lawrence Richard and Bradford Betz contributed to this report.