President Biden, while speaking to wildfire recovery efforts in Maui on Wednesday, made an apparent attempt to empathize with residents who will likely be displaced from their homes for quite some time, retelling a nearly 20-year-old story about a minor fire in his Delaware home that prevented him from being in the house for seven months.
The president gave reporters a rundown of recovery efforts taking place in Maui after deadly and devastating fires ravaged the island.
One of the announcements was that $95 million would be sent to Hawaii to help bolster the grid on Maui.
BIDEN BLASTED FOR COMPARING KITCHEN FIRE IN HIS HOME TO DEVASTATING MAUI BLAZE: 'ABSOLUTELY DISGUSTING'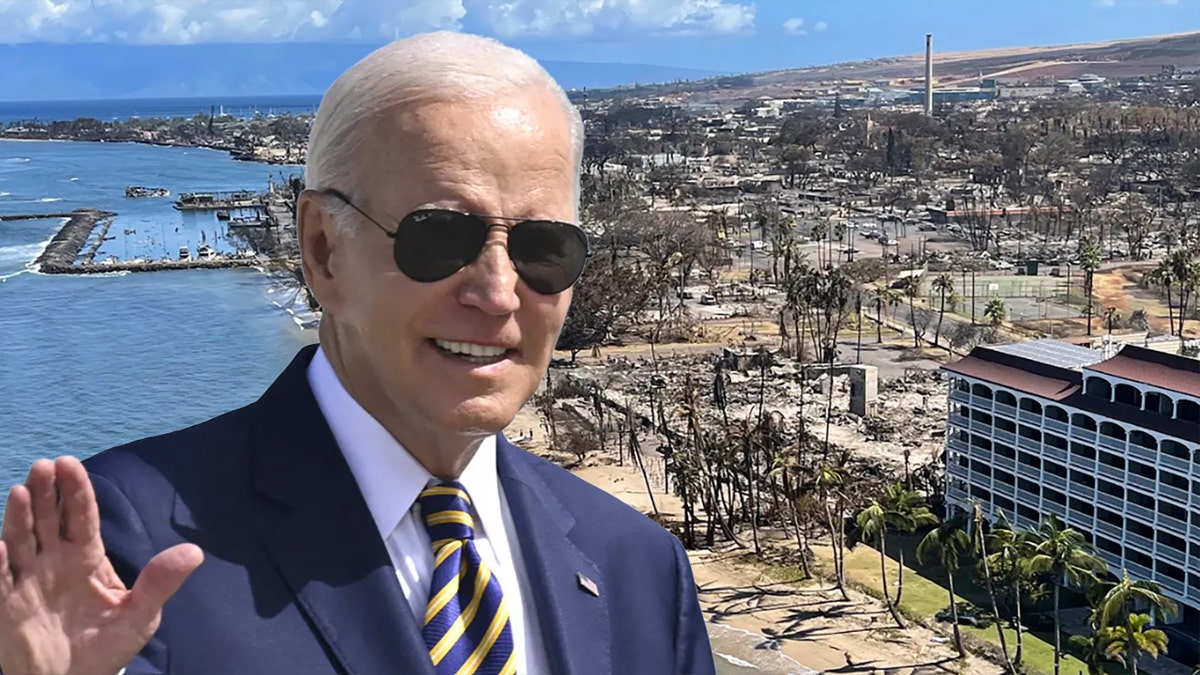 Biden has been criticized for his response to the Maui wildfires. (AP Newsroom/Getty Images)
Biden said the U.S. government had already dedicated $24 million to remove hazardous materials left in the wake of the fire.
The materials contain pollution, and as the president said, "you just can't go in and take bulldozers to clear it all out."
Instead, he continued, the pollution must be removed before the debris can be removed, a process that could take some time.
HAWAII DEMOCRAT SAYS BIDEN'S 'NO COMMENT' ON WILDFIRES 'SHOCKING': 'I WOULD EXPECT MORE'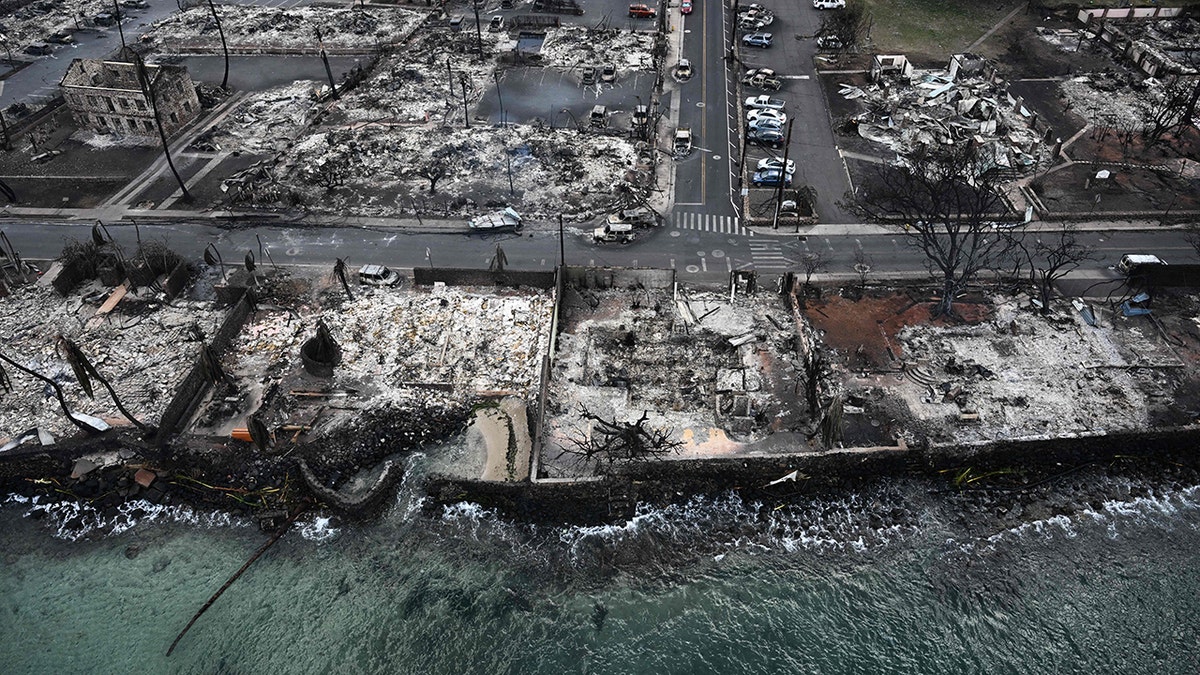 An aerial image shows destroyed homes and buildings burned in the Lahaina wildfires in western Maui, HI, Aug. 10. (Patrick T. Fallon/AFP via Getty Images, File)
"It's going to be frustrating as a devil for people who say, 'why can't I go back, the storm's over,'" Biden said. "It's really tough. Really, really tough."
He then mentioned one of his own experiences.
"I didn't have anything like that, but when lightning struck my house, he had to be out of that house for about seven months for repairs, because so much damage was done to the house and half the house almost collapsed, you know," Biden said. "And you wonder, 'what's going to happen?'"
BIDEN HAS REPEATEDLY TOLD EXAGGERATED HOUSE FIRE STORY TO VICTIMS OF TRAGEDIES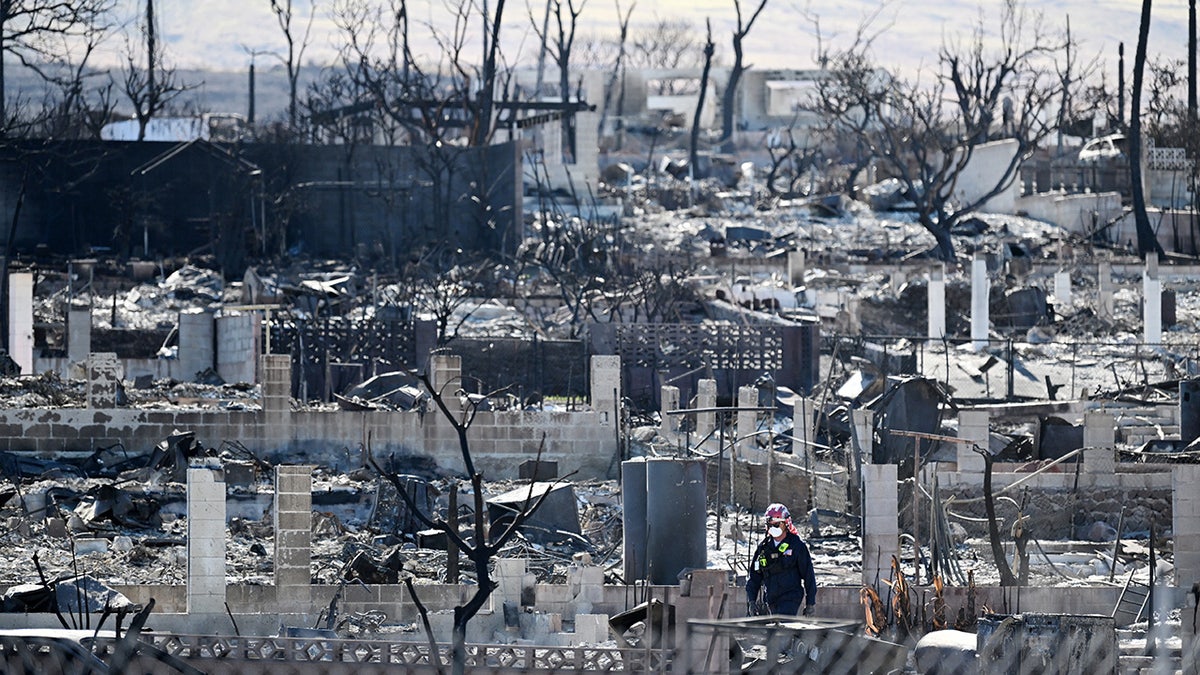 A search and rescue official conducts operations in fire damaged areas in Lahania, Maui, HI, Aug. 18. (Matt McClain/The Washington Post via Getty Images, File)
The president brought up the same incident when visiting Maui last week, telling residents lightning struck a wire outside the home, came up through the air conditioning ducts, and he almost lost his wife, his 1967 Corvette and his cat.
Biden has recalled the story multiple times in recent years in an apparent attempt to connect with victims of natural disasters.
CLICK HERE TO GET THE FOX NEWS APP
According to a 2004 report from The Associated Press, archived by LexisNexis, lightning struck the Bidens' home and started a "small fire that was contained to the kitchen."