A House Democrat this week introduced legislation that would take one of the least popular institutions in the nation – Congress – and make it bigger in the hopes of making it better.
The bill from Rep. Earl Blumenauer, D-Ore., would add 150 new seats to the House, boosting the total number from 435 to 585 House lawmakers by 2030. Blumenauer says more members of the House are needed because they currently represent too many people – nearly 800,000 on average – which is making it difficult for lawmakers to represent their voters effectively.
"[T]he number of constituents living in a single congressional district has dramatically increased since the number of House members was arbitrarily capped in 1929," Blumenauer said Monday. "Current district sizes threaten the direct constituent connection on which the House was founded. Simply, congressional districts are too large."
HOUSE GOP PUSH BIDEN TO END PANDEMIC SPENDING, FORCE FEDS TO RETURN TO WORK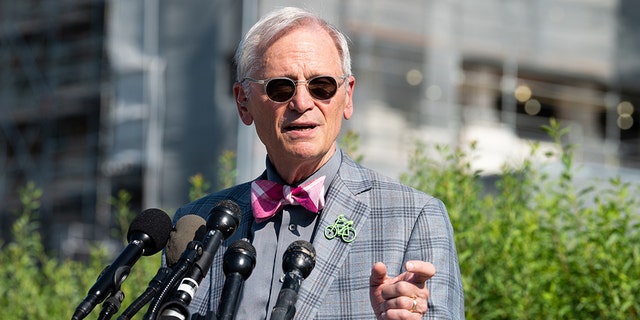 Rep. Earl Blumenauer is proposing that the House grow by another 150 seats so members can better represent their constituents.
(Michael Brochstein/SOPA Images/LightRocket via Getty Images)
The 435-seat limit in the House was established by law in 1929, but Blumenauer notes that change took place when the population of the U.S. was 122 million. Today, the population is nearly 330 million, and Blumenauer notes that if the U.S. keeps growing, lawmakers in the House will represent more than 1 million people on average by 2050.
"This growing imbalance makes it more difficult for members to be responsive to the will of the people, and voters are more likely to sit out elections when their voice and input are not fully represented in government," Blumenauer said.
CHINA URGES KEVIN MCCARTHY TO AVOID REPEATING NANCY PELOSI'S TRIP TO TAIWAN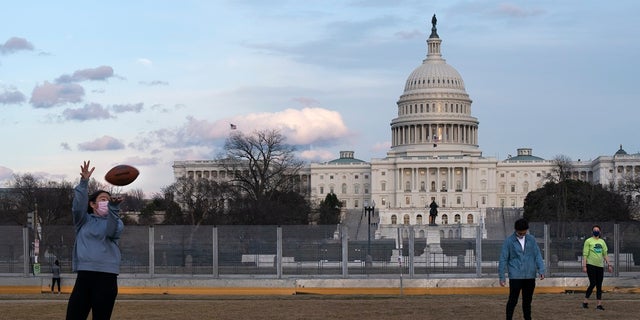 Blumenauer's bill would add 150 more seats to the House, an increase of more than one-third its current size. (AP Photo/Jacquelyn Martin)
Under Blumenauer's legislation, 150 new House members would be added following the 2030 Census. Every decade, up to another 10 new lawmakers could be added to the House, depending on how fast the population is growing.
The goal of the new seats is to reduce the number of constituents each House member has to less than 600,000, down from nearly 800,000 people today.
MCCARTHY SPARS WITH CBS HOST ON ELECTION DENIAL HYPOCRISY: 'WHY DON'T YOU ALSO HOLD DEMOCRATS' ACCOUNTABLE?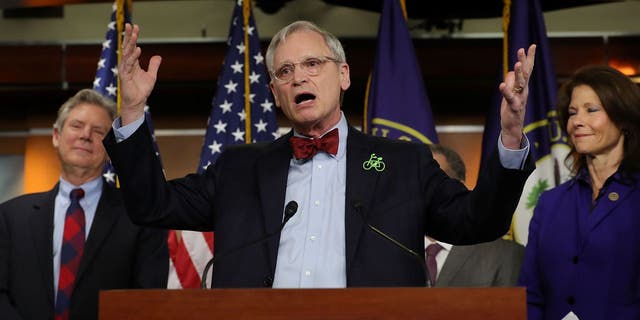 Blumenauer says the current 435-seat limit is an "artificial cap" that needs to be increased. (Chip Somodevilla/Getty Images)
Blumenauer called the current 435-seat House an "artificial cap" and said expanding it would "help our government better reflect our districts and constituent needs."
CLICK HERE TO GET THE FOX NEWS APP
"To restore the House's direct link to the public and to foster greater diversity among members and the Electoral College, we must increase the number of representatives," Blumenauer said.