Scotland's Health Secretary Michael Matheson found out the hard way about how much data roaming can cost when you're on holiday.
The SNP MSP sparked a political scandal after expensing a bill of nearly £11,000 for data roaming on his work iPad while away with his family.
He has since paid back the money and referred himself for investigation to parliament, and admitted that his sons had used the iPad's data to stream football matches.
Data roaming is when your device uses data – such as 4G or 5G – abroad for things such as streaming video or browsing online.
It costs more as your phone provider has to pay a foreign carrier for using its networks.
Matheson says sons used iPad to watch football
Health secretary racked up £7k data fee in one day
As Mr Matheson's bill shows, roaming charges can rack up very quickly.
So here are some tips to keep your bill down when you're travelling abroad.
Check your plan before you go
Some phone plans include roaming allowances in certain countries.
They might have daily limits on them, but they could be enough to do the basics.
Your plan might also allow you to buy a bundle for the country you are going to.
This means you add a bit extra to that month's bill and get a set amount of data in return.
Normally, these are cheaper options than using the default data roaming in your plan.
Your contract should also allow you to put spending caps on, meaning if you go over the set limit, your data will stop working – and you'll stop getting charged.
Get a temporary Sim or Esim
If your mobile contract doesn't offer a good package on data roaming, it may be worth buying a temporary physical Sim card.
Some providers will offer good packages specifically for going abroad, which could be cheaper than using your current provider.
However, this means you will have to change your number temporarily while you are away – and remember to cancel the plan when you get back.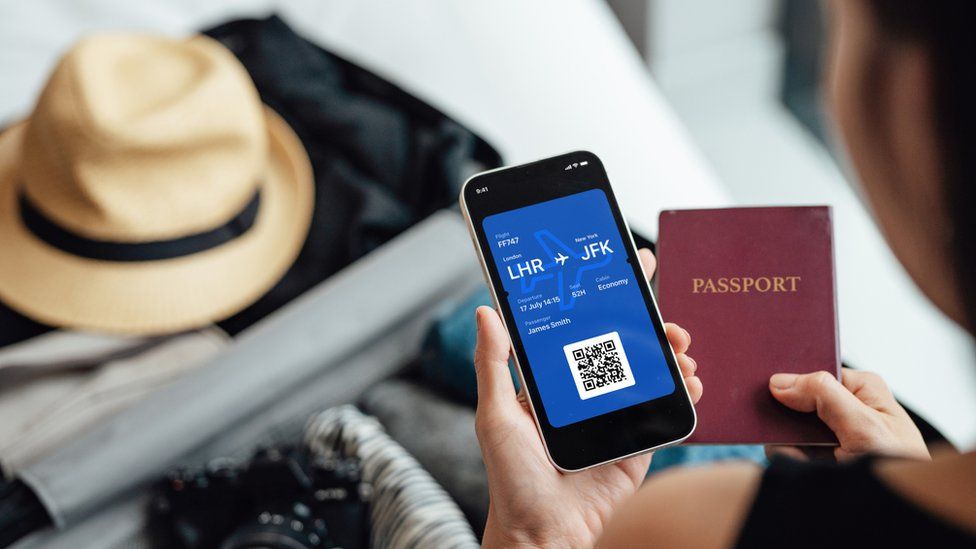 Image source, Getty ImagesImage caption, Reducing your roaming fees will require some planning ahead of your trip
Another option is to buy a temporary Esim – a virtual Sim card which you can load on to your phone.
Most smartphones from the last few years have the capability to take Esims.
It requires you to download an app which will take you through the process of installing the Esim.
You pay for a certain amount of data which lasts a certain amount of time.
However, usually Esims are for data only, rather than calls or texts – so make sure you use data to send messages or make calls rather than your network.
Use WiFi
The obvious way to connect to the internet without using data is to connect to WiFi.
However, public networks may be less secure than data, leaving your device vulnerable to hacking.
So you may want to use take extra measures to protect your security such as using a virtual private network (VPN).
Limit your time online
If roaming is expensive on your plan, it will be more cost-effective to limit your time online.
Designate a window at a certain time of day to go online.
If you are travelling with other people, you could rotate who uses their phone to check directions or look up recommendations, to spread the cost between you.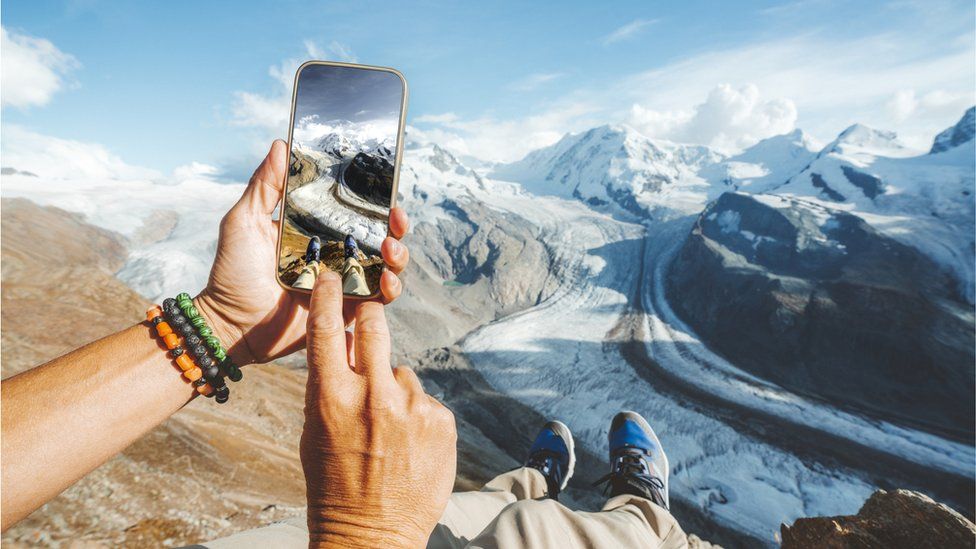 Image source, Getty ImagesImage caption, One option is to switch off data usage altogether
Stop non-essential usage
Your phone is probably using data in the background without you knowing.
You can stop automatic updates, downloads and other background activities in your phone's settings.
If you want to keep some background usage, you can restrict which apps use data individually in your settings.
You could also leave your phone in low battery mode in order to stop the non-essential usage of data.
Switch off roaming
Perhaps you don't need to be online as much when you're travelling.
Download your music, TV shows and podcasts before you go and make them last the trip.