close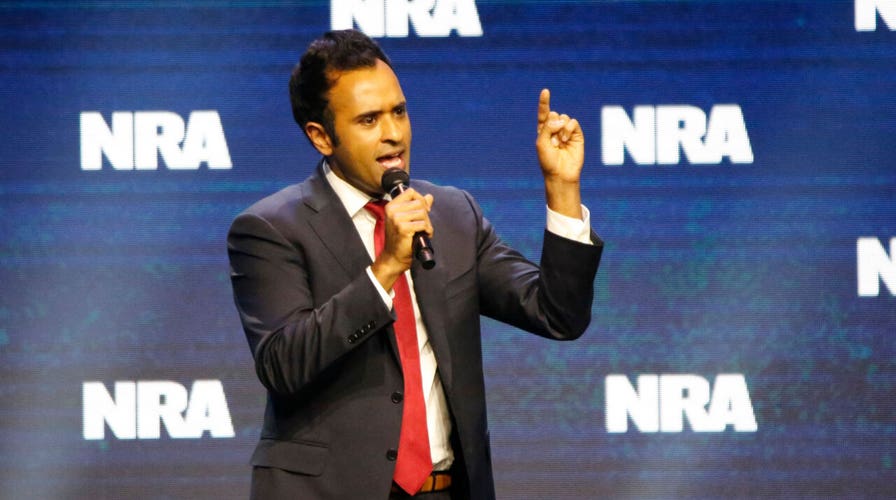 Video
Republican presidential candidate Vivek Ramaswamy on Trump, Second Amendment and his vision for America
Republican presidential candidate Vivek Ramaswamy talks former President Donald Trump, the Second Amendment and his plans should he become the 47th President of the United States.
A panel of federal judges ruled a Hawaii law banning butterfly knives violates the Second Amendment under the Supreme Court's new history-and-tradition standard.
"Hawaii has not demonstrated that its ban on butterfly knives is consistent with this Nation's historical tradition of regulating arms," Judge Carlos Bea, an appointee of former President George W. Bush, wrote in the U.S. Ninth Circuit Court of Appeals opinion on Teter v. Lopez, which was released Monday.
"We conclude that section 134-53(a) violates Plaintiffs' Second Amendment rights. We reverse and remand."
The decision overturns a lower court summary judgment in favor of Hawaii, a state which has had a ban on butterfly knives in place since 1993 and has since expanded to the ban to the manufacture, sale and possession of the knives in the state.
SUPREME COURT ALLOWS CONTINUED REGULATION OF SO-CALLED 'GHOST GUNS'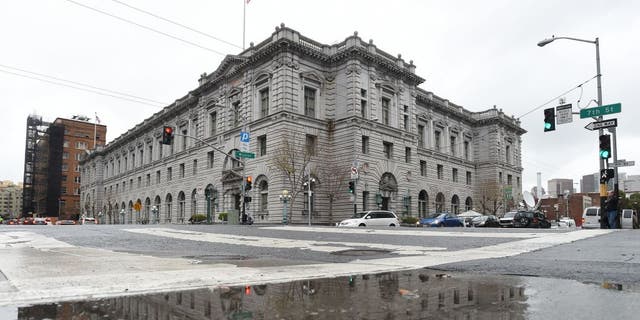 The United States Court of Appeals for the Ninth Circuit building is seen Feb. 6, 2017 in San Francisco. (JOSH EDELSON/AFP via Getty Image)
The three-judge panel of the Ninth Circuit ruled unanimously to overturn the lower court ruling, with Judges Daniel Collins and Kenneth Lee, both appointees of former President Trump, joining Bea in the decision.
The decision comes after last year's Supreme Court ruling in New York State Rifle & Pistol Assn. vs. Bruen, which said restrictions on Second Amendment rights weighed against the "historical tradition of firearm regulation." The decision was seen as a massive expansion of Second Amendment jurisprudence, calling into question laws across the country banning everything from certain firearm magazines to knives.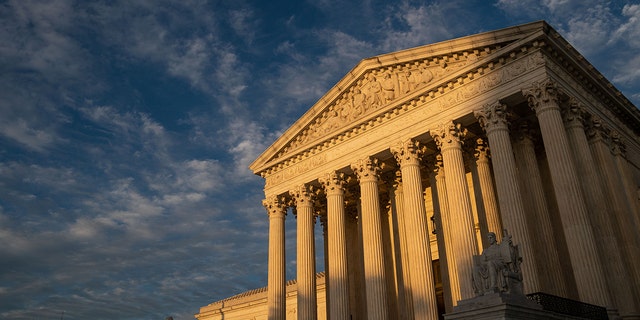 The Supreme Court of the United States on Thursday, Oct. 6, 2022 in Washington, D.C. (Kent Nishimura / Los Angeles Times via Getty Images)
Hawaii officials attempted to argue that the 1993 law was historically rooted to statutes in the state going as far back as 1837, which regulated "Bowie Knives," "Arkansas Toothpicks," "slung-shots," metal knuckles, sword-canes and other "deadly weapons."
FEDERAL JUDGE IN COLORADO BLOCKS LAW RAISING AGE REQUIREMENT FOR GUN PURCHASES
However, that rationale was dismissed by the Ninth Circuit panel, who argued none of the cited statutes "categorically banned the possession of any type of pocketknife."
"We disagree that these statutes are proper historical analogues," Bea wrote. "The vast majority of the statutes cited by Hawaii did not ban the possession of knives; they regulated only their carry."
A butterfly knife, which is also known as a balisong or fan knife, features two handles that when closed conceal the blade, and can quickly reveal the blade with little practice by the user.
"The butterfly knife is clearly more analogous to an ordinary pocketknife than to an Arkansas Toothpick or a Bowie knife," the judge later continued. "And none of the statutes cited by Hawaii prohibited the carry of pocketknives, much less their possession outright."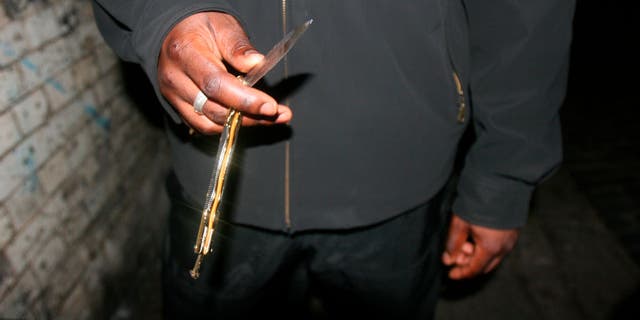 Close-up of a youth holding a butterfly knife. (Photo by Faye De Gannes/PYMCA/Avalon/Getty Image)
CLICK HERE TO GET THE FOX NEWS APP
Hawaii Attorney General Anne Lopez has yet to indicate whether the state plans to appeal the ruling. The attorney general's office did not immediately respond to a Fox News request for comment.
Michael Lee is a writer at Fox News. Follow him on Twitter @UAMichaelLee