House Judiciary Committee Chairman Jim Jordan's appointment of Rep. Thomas Massie, R-Ky., to lead the antitrust subcommittee instead of Rep. Ken Buck, R-Colo., is causing some conservatives to question how effective the House will be in reining in Big Tech.
Jordan, R-Ohio, announced last week that Massie would chair the Subcommittee on the Administrative State, Regulatory Reform, and Antitrust, which came as a disappointment to Buck, who has been a leader from the Republican side on antitrust reform. Buck says Massie's appointment is a signal to how Jordan plans to approach antitrust enforcement of Big Tech companies.
"I was disappointed, but not surprised… when Jim told me that I would not be the subcommittee chair," Buck said in an interview with Fox News Digital. Buck noted that Massie was not previously on the subcommittee and had voted against legislation aimed at tightening antitrust enforcement on Big Tech companies.
"I like Thomas, he's a good friend and I wish him the best, but it's pretty clear that Jim made a decision on what direction he wanted the committee to go," Buck said.
HOUSE JUDICIARY COMMITTEE TO INVESTIGATE LEAK OF SUPREME COURT OPINION AFTER SCOTUS WHIFFS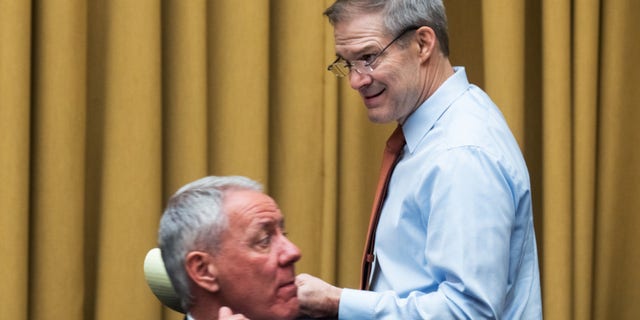 House Judiciary Committee Chairman Jim Jordan, right, and Rep. Ken Buck
(Tom Williams/Getty Images)
That direction, Buck fears, is leaving behind what he believes is a key component in addressing criticisms from both sides of the aisle about Big Tech going unchecked for anticompetitive behavior.
BIG TECH HAWK SPEARHEADS ANTITRUST PACKAGE IN CONGRESS AIMED AT REINING IN 'GOLIATH' FIRMS' PROWESS
"In my view, you need antitrust enforcement, you need Section 230 reform, and you need to look at the privacy laws. And a lot has been written about all three and the impact that all three would have in this area," Buck said. "To take antitrust off the table is a mistake."
A representative for Massie did not immediately respond to Fox News Digital's request for comment, but Russell Dye, a spokesperson for Jordan, defended the decision to go with Massie.
"Rep. Massie is one of the smartest minds in Congress and will work harder than anyone on holding Big Tech accountable," Dye said, adding Jordan has said repeatedly that everything is on the table when it comes to antitrust and holding Big Tech accountable.
Still, some conservatives see Massie's anti-antitrust history and libertarian approach as a bad sign. Jon Schweppe, director of policy for the American Principles Project, said Massie's appointment, is a "step back" on antitrust enforcement.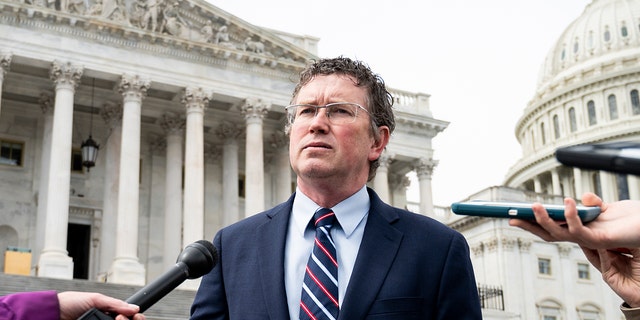 Rep. Thomas Massie
(Getty)
"The House is… on lockdown for the companies right now," Schweppe said.
Schweppe says he expects that bills like the bipartisan Open Apps Market Act or the Competition and Transparency in Digital Advertising Act – both of which are aimed at breaking up the companies' most dominant verticals – will be "much heavier lifts" in the House.
Schweppe said he hopes the Senate will "put the onus" on the House by passing one of those bills to put more pressure on House Republicans to make a move.
A senior GOP aide echoed that sentiment to Fox News Digital and said there is momentum in the Senate to possibly send one of those measures to the House.
REP. KEN BUCK PANS LATEST GOP BIG TECH TASK FORCE PROPOSAL: IT 'DOESN'T GO FAR ENOUGH'
As to the value of antitrust enforcement, the source said the power is in targeting Big Tech companies' market dominance, and that issues like censorship – a central issue with conservatives – are directly related to market dominance.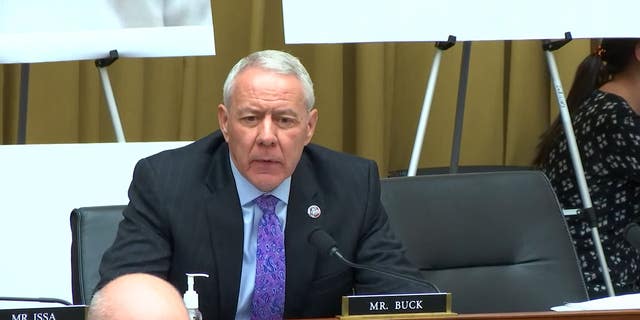 "To take antitrust off the table is a mistake," says Rep. Ken Buck.
(House Judiciary Committee screenshot)
Mike Davis, president of the Internet Accountability Project and former chief counsel for nominations in the Senate, told Fox News Digital, "If Jim Jordan and Kevin McCarthy support antitrust reforms, it could get passed in the House, passed in the Senate, and signed into law immediately."
CLICK TO GET THE FOX NEWS APP
"The reason Big Tech can censor, silence, de-platform, or cancel conservatives is because they have monopoly power," Davis said. "And they use their monopoly power to shutter small businesses and crush competition. Section 230 reform is not going to pass this Congress. Antitrust reforms can pass if Kevin McCarthy and Jim Jordan get out of the way."
"They've really shown their cards here by passing over Ken Buck," Davis said.