close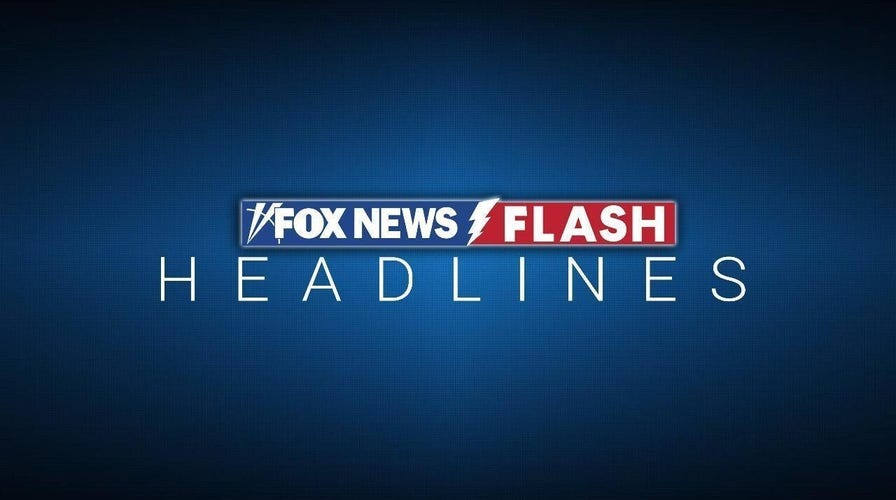 Video
Fox News Flash top headlines for February 20
Fox News Flash top headlines are here. Check out what's clicking on Foxnews.com.
A spectacular collection of centuries-old Cambodian jewelry has been returned to the Southeast Asian country, the latest treasures to be retrieved from the estate of well-known antiquities collector and dealer Douglas Latchford, who was accused of buying and selling looted artifacts.
Cambodia's Ministry of Culture and Fine Arts announced Monday that 77 pieces of Cambodian jewelry from the Latchford family collection arrived back in their homeland on Friday. It said the collection included items "such as gold and other precious metal pieces from the Pre-Angkorian and Angkorian period including crowns, necklaces, bracelets, belts, earrings and amulets." Angkor in the 9th to the 15th centuries was a powerful kingdom in the area of present-day Cambodia, and tourists can see its legacy at the famous Angkor Wat temple complex in the country's northwest.
The ministry said the handover of the items involved Hun Many, a lawmaker who is the youngest son of Prime Minister Hun Sen; Cambodia's ambassador to Britain; representatives of Britain's Foreign Office; the Art & Antiques Unit of London's Metropolitan Police; and the Arts Council England.
The return of the items followed a September 2020 agreement with Latchford's family under which all Cambodian artifacts in their possession would be returned to Cambodia. Other stone and bronze artifacts were returned in September 2021.
CAMBODIAN ARTWORK LOOTED DURING KHMER ROUGE ERA RETURNED BY US AUTHORITIES
Latchford, known as both an expert and a dealer in Cambodian and Indian antiquities, died in August 2020 at age 88 in Bangkok, Thailand, where he lived for decades.
In November 2018, U.S federal prosecutors indicted him on charges of wire fraud conspiracy and other crimes related to alleged trafficking in stolen and looted Cambodian antiquities. It accused him of creating "false provenances" — documents about how and where the items were obtained — and "falsified invoices and shipping documents" to conceal their origins. Experts believe many or most of the items he handled were looted from Cambodia during periods of war and instability, including in the 1970s when the country was under the brutal rule of the communist Khmer Rouge.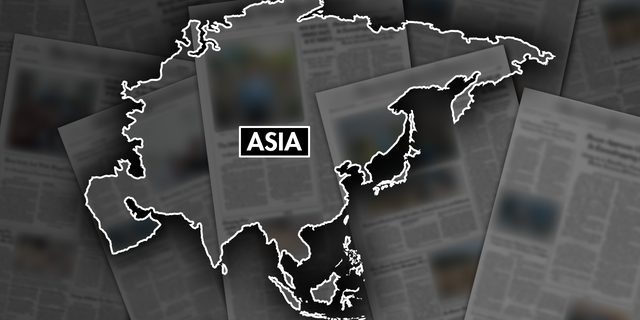 A collection of rare centuries-old jewelry has returned to Cambodia after a well-known antiquities collector was accused of buying and selling looted artifacts. (Fox News)
Latchford in earlier interviews denied any involvement in smuggling or other wrongdoing. He died before he could be extradited to the United States to face charges, so the indictment against him was eventually dismissed.
After his death, at least 30 sandstone and bronze sculptures and artifacts were sent back to Cambodia from the U.S. by their owners either voluntarily or after court action. They included items held by the Denver Art Museum in Colorado.
The statement from Cambodia's Culture Ministry quoted its minister, Dr. Phoeurng Sackona, as saying that "the repatriation of these national treasures opens a new era of understanding and scholarship about the Angkorian empire and its significance to the world."
CLICK HERE TO GET THE FOX NEWS APP
She encouraged "private individuals, museums as well as other institutions around the world that are in possession of Cambodian artifacts to cooperate with the Royal Government of Cambodia through the Ministry of Culture and Fine Arts or through Cambodian embassies to return Cambodian cultural heritage objects."
"We consider such returns as a noble act, which not only demonstrates important contributions to a nation's culture, but also contributes to the reconciliation and healing of Cambodians who went through decades of civil war and suffered tremendously from the tragedy of the Khmer Rouge genocide," it quoted her as saying.
Cambodia's western neighbor, Thailand, has in recent decades also successfully retrieved archaeological treasures that were illegally smuggled abroad, as awareness of the theft of cultural artifacts has heightened.