Former New Jersey Gov. Chris Christie was noticeably booed by the crowd after he was introduced as a participant in Wednesday night's first presidential debate.
Shortly after Christie was introduced on the Fox News debate stage, boos could be heard from the crowd. The audience reaction quickly caused a buzz online.
"LOTS OF BOOS FOR CHRIS CHRiSTIE," radio host Larry O'Conner posted on X.
"Debate starts [with] some boos for Christie and maybe confused silence for Asa Hutchinson," Fox News Contributor Tammy Bruce tweeted.
REPUBLICAN CANDIDATES MEET IN MILWAUKEE FOR FIRST 2024 PRESIDENTIAL DEBATE ON FOX NEWS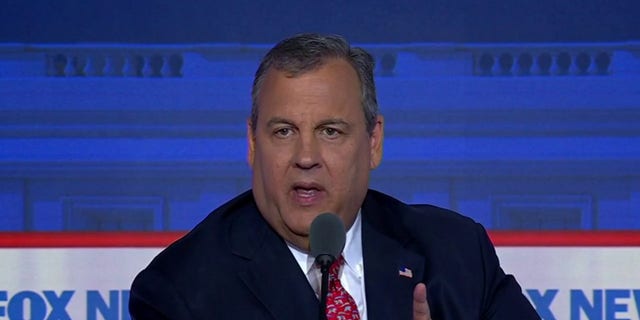 Chris Christie at Wednesday night's first GOP debate in Milwaukee. (Fox News)
"Audible boos on Chris Christie intro," political commentator Saagar Enjeti posted.
A recent poll showed that 17% of Republicans have a favorable of opinion of the former New Jersey governor but polling also shows that a significant amount of Democrats respond well to his message.
CLICK HERE TO GET THE FOX NEWS APP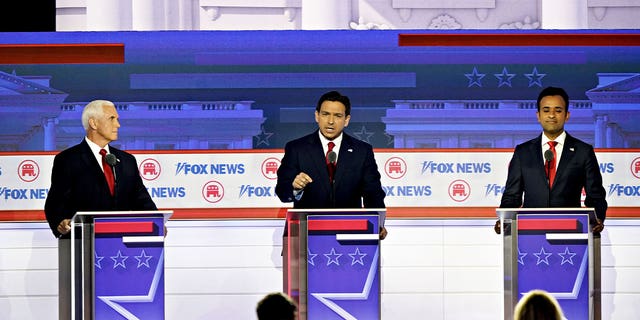 Former Vice President Mike Pence, 2024 Republican presidential candidate, from left, Ron DeSantis, governor of Florida and 2024 Republican presidential candidate, and Vivek Ramaswamy (Al Drago)
When asked how much they favor Christie as a presidential primary candidate, 32% of Democrats stated in a Quinnipiac University survey that they view the former governor in a positive light.
Christie has been one of the more vocal critics of former President Donald Trump.
"I think what our voters need to begin to think about is: we have a front-runner right now who, when he gets on the stage for the Fox News debate on August 23, will be out on bail in at least two different jurisdictions, if not three," Christie said in an interview with Neil Cavuto on "Your World."
"How are we going to beat the Democrats with a candidate who is going to be out on bail, facing numerous self-inflicted wounds in courtrooms across this country?"