close
Video
French zoo celebrates twin pandas' birthdays
'Fox News @ Night' highlights a Fox family pup, Del, that graduated from obedience school and a passenger fined for taking McMuffins to Australia and more.
A giant panda named Ya Ya left the United States for China on Wednesday, after spending two decades at the Memphis Zoo in Tennessee.
Ya Ya arrived in the U.S. in 2003, under a 20-year loan agreement with the Chinese Association of Zoological Gardens. She was born in August 2000, in the Chinese capital of Beijing.
Ya Ya was accompanied at the zoo by a giant panda named Le Le, who died in February at age 25.
Memphis Zoo CEO Matt Thompson has previously said that Le Le and Ya Ya were "two of the most spoiled animals on the planet."
MEMPHIS ZOO'S GIANT PANDA LE LE DIES AFTER 20 YEARS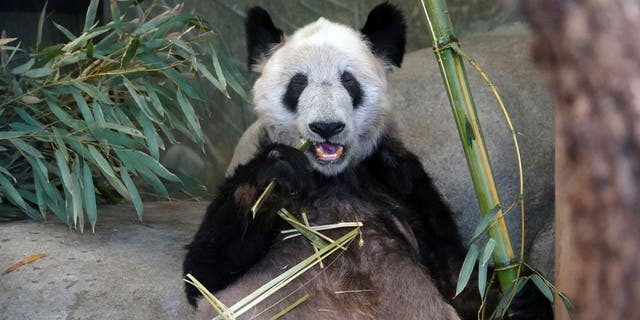 Ya Ya, a giant panda at the Memphis Zoo, eats bamboo, April 8, 2023, in Memphis, Tenn. Ya Ya began a trip to China April 26 from the Memphis Zoo, where she has spent the past 20 years as part of a loan agreement between the zoo and the Chinese Association of Zoological Gardens. (AP Photo/Karen Pulfer Focht)
"After 20 years, Ya Ya has become like family, and she will be sorely missed by the Memphis Zoo staff and the local community," Memphis Zoo said in a statement Wednesday. "We wish her the best of luck in her new home."
The Memphis Zoo threw a farewell party for Ya Ya earlier this month. The zoo said the panda's presence was key to conservation and research projects.
ZOO TAMPA CONCERNED ABOUT MANATEE DEATH TOLL: 'IT'S VERY DISTURBING'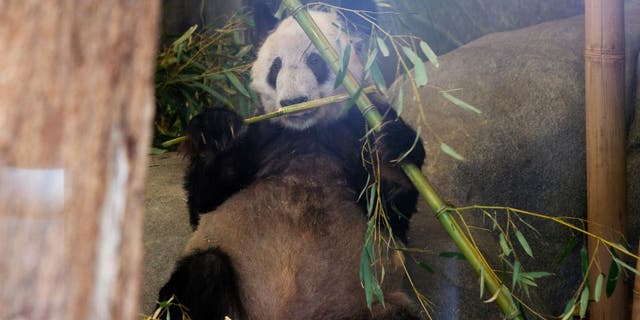 Female giant panda Ya Ya is pictured at the Memphis Zoo in Memphis, the United States, April 8, 2023. The Memphis Zoo held a farewell event for Ya Ya on Saturday. Hundreds of people reportedly attended the sendoff at the CHINA exhibit, where they said goodbye to Ya Ya, signed letters, and watched cultural performances.  (Adam/Xinhua via Getty Images)
Giant pandas can live up to 38 years old in captivity settings. Although advocacy groups such as In Defense of Animals and Panda Voice have criticized pandas' zoo enclosures, the average life expectancy of a giant panda in the wild is only 15 years.
CLICK HERE TO GET THE FOX NEWS APP
Giant pandas were once near extinction but are now considered vulnerable. There are more than 1,800 giant pandas in the world.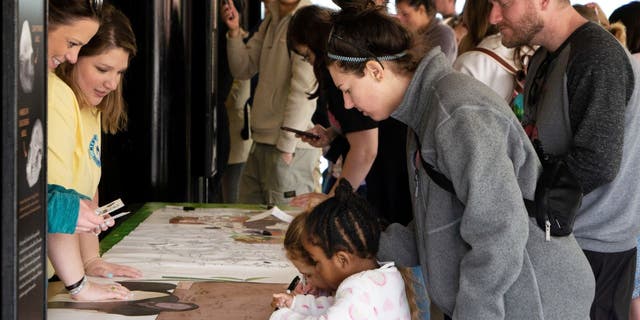 Visitors attend a farewell event for female giant panda Ya Ya at the Memphis Zoo in Memphis, Tenn., April 8, 2023. (Adam/Xinhua via Getty Images)
The Associated Press contributed to this report.