close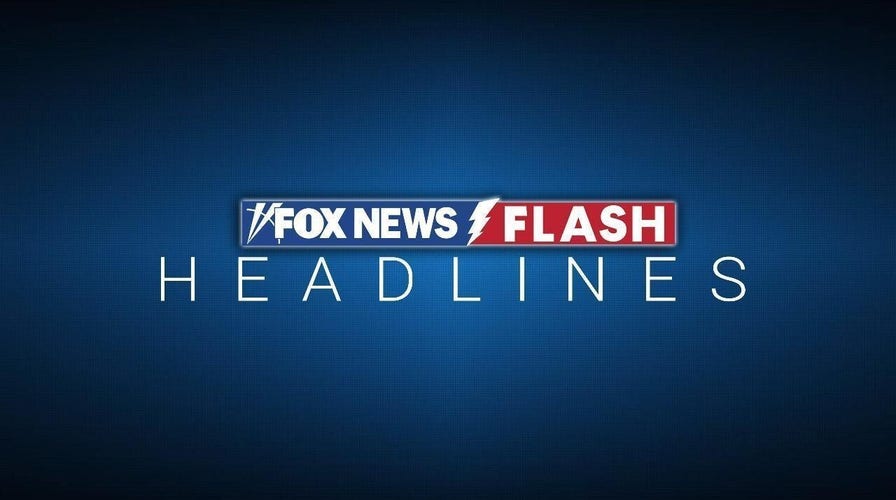 Video
Fox News Flash top headlines for February 28
Fox News Flash top headlines are here. Check out what's clicking on Foxnews.com.
China says it will soon begin training foreign astronauts for trips to its newly completed orbiting space station.
Long a source of national pride and symbol of technological advancement, the Chinese space program is taking on a new diplomatic and political role, much in the way the United States and former Soviet Union leveraged theirs.
Multiple countries have asked for rides to the Tiangong station, program official Chen Shanguang said in an interview with state broadcaster CCTV that aired Saturday.
"We will soon begin to select candidates from those nations for joint flights to our space station, and they will be able to work with our astronauts to carry out scientific tasks in space," Chen, deputy chief planner of China's manned space programs, said in the interview that was republished late Monday by the official China Daily newspaper.
CHINA'S CAPABILITIES POSE POTENTIAL THREAT TO AMERICAN SPACE ASSETS, US MILITARY GENERAL SAYS
Candidates will undergo an initial selection process before being brought to China for intensive training on how to operate China's Shenzhou spaceships and live and work aboard the station, Chen said.
"We also hope that the foreign candidates can gain some knowledge about Chinese culture because they will be onboard a Chinese space station," he said.
Chen did not say whether proficiency in Chinese would be required, although experts interviewed by China Daily said they expected China's national tongue to be the working language aboard the station.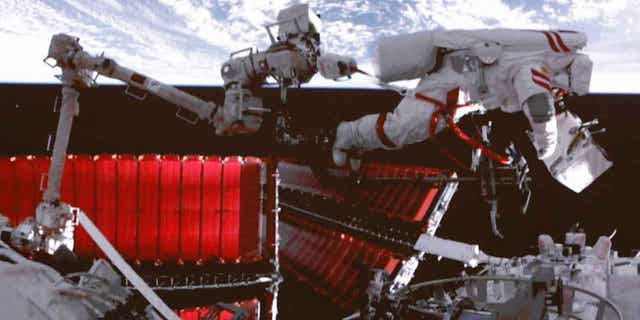 A video screen shows a Chinese astronaut conducting extravehicular activities on the orbiting Tiangong space station, on Feb. 9, 2023. China will soon begin training foreign astronauts for trips to the station. (Liu Fang/Xinhua via AP, File)
China completed Tiangong in November with the addition of the third of three modules, centered on the Tianhe living and command module.
US SPACE FORCE DATA REVEALS CHINESE MYSTERY PLANE RELEASED OBJECT IN ORBIT
China built its own station after it was excluded from the International Space Station, largely due to U.S. objections over the Chinese space programs' intimate ties to the People's Liberation Army, the military wing of the ruling Communist Party.
While NASA is barred by law from most interactions with the Chinese program, Beijing has cooperated with the European Space Agency and individual nations on space projects.
However, ESA Director General Josef Aschbacher said in January that the International Space Station was the agency's priority and "we have neither the budgetary nor political greenlight or intention to engage in a second space station — that is, participating in the Chinese Space Station."
At about 66 tons, Tiangong is a fraction of the size of the 465-ton ISS. It can accommodate up to six astronauts, though only three are on board for each six-month mission.
With a lifespan of 10 to 15 years, Tiangong could one day be the only space station still up and running if the ISS retires around the end of the decade as expected.
CLICK HERE TO GET THE FOX NEWS APP
China in 2003 became the third government to send an astronaut into orbit on its own after the former Soviet Union and the United States. The country has also chalked up uncrewed mission successes: Its Yutu-2 rover was the first to explore the little-known far side of the moon; its Chang'e 5 probe returned lunar rocks to Earth in December 2020 for the first time since the 1970s; and another Chinese rover is searching for evidence of life on Mars.
An eventual crewed mission to the moon is also under consideration.