close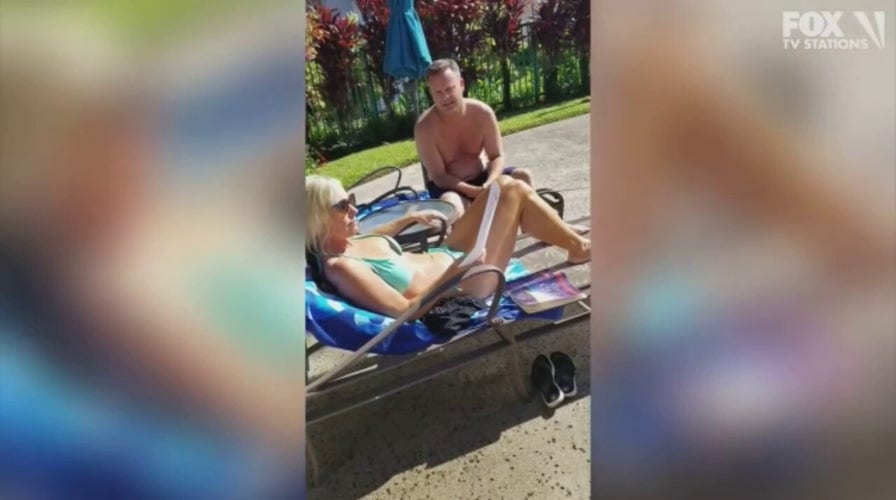 Video
Hawaii police serve subpoena to cult mom Lori Vallow sitting poolside
Police-worn body camera footage shows Kauai, Hawaii, police serving so-called cult mom Lori Vallow a subpoena while she is relaxing poolside.
A Christian doomsday cult in Kenya targeted children to die first in its final days, starving them to death before the adults followed through with the same plan.
Police are investigating what appeared to be a mass suicide in the southeast region of Kenya, where so far 201 bodies have been found in a forested area, according to a BBC report Sunday.
Investigators believe the bodies are connected to the alleged Christian doomsday cult of Pastor Paul Mackenzie, whose deputy preacher, Titus Katana, recently told the New York Times that children were killed first and ordered "to fast in the sun so they would die faster."
KENYA STARVATION CULT: DOZENS OF BODIES RECOVERED ON CULT LEADER'S LAND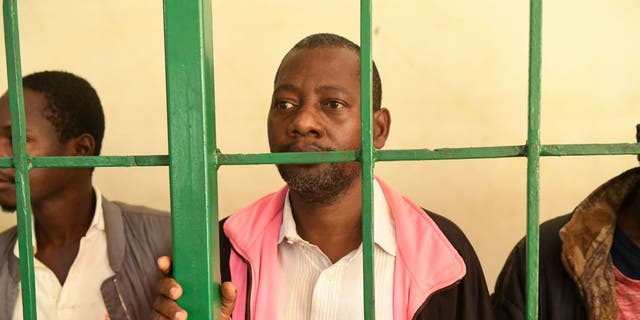 Self-proclaimed pastor Paul Nthenge Mackenzie, who set up the Good News International Church in 2003, is accused of inciting cult followers to starve to death "to meet Jesus." (Simon Maina/AFP via Getty Images)
Katana has been helping authorities investigate the cult and has provided shocking details about its operation, including an interview with the Sunday Times in which he described abuses of children such as forcing them to be locked inside huts for days without food or water.
"Then they wrapped them in blankets and buried them, even the ones still breathing," he told the outlet.
Followers of the cult were allegedly told they would get to heaven faster if they starved to death, the BBC reported, while autopsies of the bodies found showed signs of starvation, suffocation and beatings.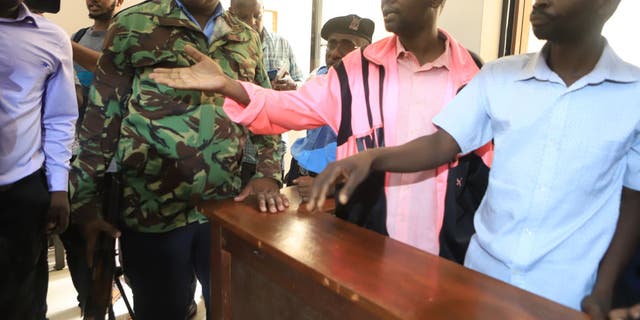 Paul Mackenzie, second from right, during his trial after being detained in the town of Malindi, Kilifi, Kenya on May 2, 2023. (Stringer/Anadolu Agency via Getty Images)
US EMBASSY PERSONNEL IN SUDAN EVACUATED AMID VIOLENT CONFLICT
Over 600 people who followed Mackenzie's cult remain missing, while the alleged leader of the Good News International Church is in police custody and has denied allegations that he forced followers to starve themselves.
Katana told the New York Times that Mackenzie preached against education, arguing that it is satanic after receiving a "revelation from God." Mackenzie also allegedly encouraged members not to seek medical attention during childbirth and preached against parents vaccinating their children.
Katana said he left the church after beginning to find some of Mackenzie's teachings too "strange," eventually opting to help authorities investigate the church he helped lead.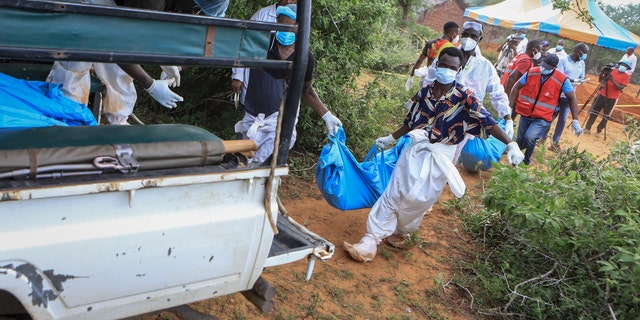 Police and local residents load the exhumed bodies of victims of a religious cult into the back of a truck in the village of Shakahola, near the coastal city of Malindi, in southeastern Kenya, April 23, 2023.
CLICK HERE TO GET THE FOX NEWS APP
Online writings and video sermons uncovered by the BBC show much of Mackenzie's teachings revolved around the fulfillment of biblical prophecies about Judgment Day, with warnings about satanic forces ruling the world and the dangers of science.