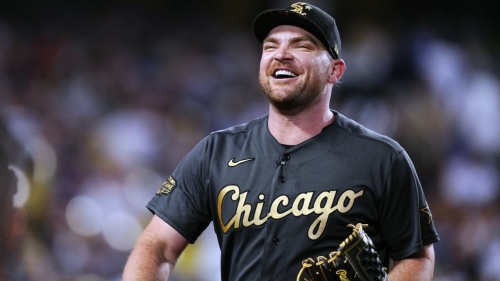 Hendriks said he had been diagnosed with cancer in January.
Daniel Shirey/MLB/Getty Images

CNN
—
Chicago White Sox pitcher Liam Hendriks has finished his treatments for cancer, the 34-year-old announced on social media Wednesday.
Hendriks posted a video of him ringing a victory bell after his final round of chemotherapy, according to Major League Baseball.
"These past 5 months have been both the quickest and slowest of my life. Being able to ring this victory bell has been one of the most emotional things I've ever done," Hendriks wrote on Instagram.
"I cannot thank my team of doctors and nurses enough for coming up with the best medical plan for me. No words can express the gratitude I have for them saving my life."
The White Sox wrote on Twitter: "The best news."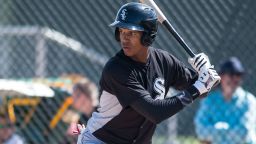 Chicago White Sox outfielder Anderson Comas (17) at bat during an Instructional League game against the Oakland Athletics at Lew Wolff Training Complex on October 5, 2018 in Mesa, Arizona. (Zachary Lucy/Four Seam Images via AP)
Zachary Lucy/Four Seam Images via AP/FILE
Chicago White Sox Minor League baseball player Anderson Comas announces he is gay
In January, Hendriks said he had been diagnosed with non-Hodgkin's lymphoma.
Non-Hodgkin's lymphoma is a cancer that begins in a type of white blood cell called lymphocytes, which are part of the body's immune system, according to the American Cancer Society.
"5 months ago my life changed forever," he added. "You never think you will be the one who hears 'you have cancer' but there I was…in shock and fear not knowing what comes next."
Hendriks started treatment on January 9, and in February, gave an update on his journey, calling it "scary… and weird… and hard."
He added that he was "just trying to take it day by day and stay positive… and make a few jokes in between."
"But I just wanted to let you know how much your support has encouraged me since my diagnosis," he said at the time.
CNN's Jacob Lev contributed reporting.