close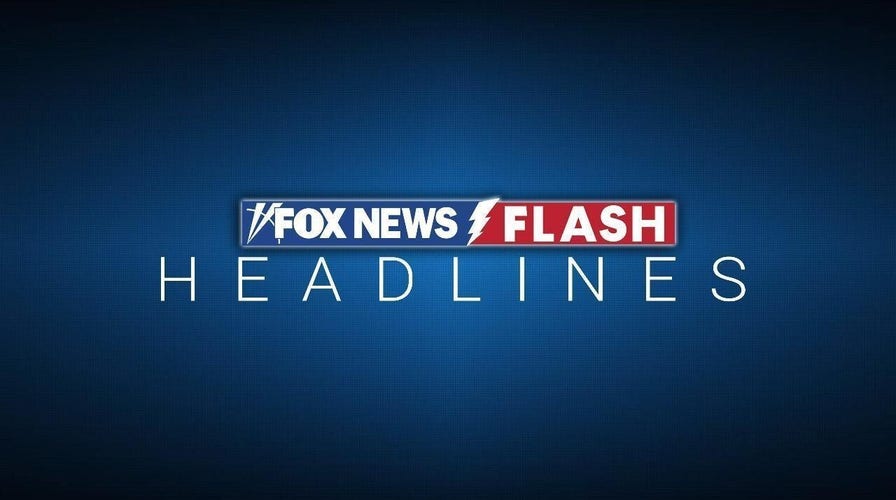 Video
Fox News Flash top headlines for April 19
Fox News Flash top headlines are here. Check out what's clicking on Foxnews.com.
Caribbean Community leaders have agreed on plans to introduce bans in their countries on assault-style weapons mostly manufactured in the U.S. to curb spikes in gun violence and weapons smuggling in the 15-nation Caricom bloc.
The decison came late Tuesday at the end of a two-day summit in Trinidad on crime. The bans would require a mix of legislation and changes in licensing regulations.
The Caribbean leaders had called a roundtable on the issue amid complaints from several governments about an increase in gangland violence, bolstered by the availability of high-powered, military-style weapons smuggled mostly from the U.S.
ILLINOIS ASSAULT WEAPONS BAN STILL IN EFFECT AFTER APPEALS COURT DENIES INJUNCTION
Jamaica, Trinidad, The Bahamas, St. Lucia and Barbados have all complained about an increase in gun murders in recent years.
"Caricom heads have agreed today to take a decision to ban the use and presence of assault weapons in the civilian population of our nations," host Prime Minister Keith Rowley told reporters at the end of the summit, attended by a majority of heads of government.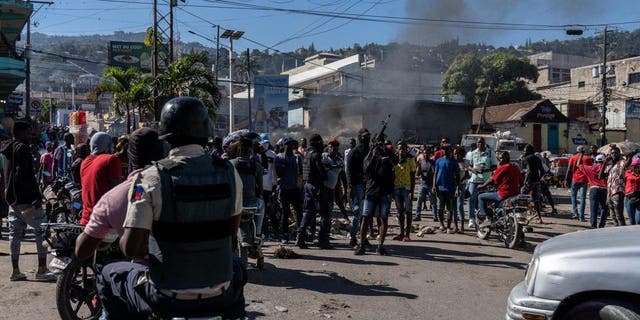 Gang violence in Caribbean nations like Haiti has been blamed on the illegal smuggling of primarily American guns. In response, leaders in the 15-nation Caricom bloc plan to introduce bans on so-called "assault weapons" in their respective countries. (Photo by RICHARD PIERRIN/AFP via Getty Images)
The move came just a few weeks after several member nations announced plans to join with Mexico to sue American gun manufacturers over the weapons smuggled into their countries.
Bahamian Prime Minister and Caricom Chairman Phillip Davis told the summit that in his country 98.6% of recovered illegal firearms could be traced to the United States, in Haiti 87.7% and in Jamaica 67%.
'LAWLESS' HAITI PLAGUED BY CORRUPTION AND DEADLY GANG VIOLENCE FUELS HUMANITARIAN CRISIS
"Jamaica had a staggering homicide rate of 52.9 per 100,000 inhabitants," he said, as compared with the global average of about 7.5 per 100,000.
However, Davis did not have figures on what percentage of the seized guns were assault-style weapons as opposed to handguns or other weapons that would be unaffected by this week's proposed ban.
Rowley said countries in the Caribbean would need legislation to support the ban, and he called on opposition parties throughout the region to support any parliamentary action by their governments.
CLICK HERE TO GET THE FOX NEWS APP
He noted that the Caribbean leaders have asked U.S. President Joe Biden for dialogue on the weapons issue.