Candace Cameron Bure and Jodie Sweetin, co-stars of beloved sitcoms "Full House" and "Fuller House," will publicly reunite just months after a falling out over Bure's remarks about featuring same-sex couples in leading roles on her new network, Great American Family.
In a statement she shared to Instagram this week, Bure wrote "It's a FULL HOUSE BABY! We're comin' back to #90scon and OH MY LANTA I can hardly wait!"
She shared a photo of herself, Sweetin, Dave Coulier and Andrea Barber and announced that all four cast members would be in attendance at the convention in Connecticut in March.
BRITTANY ALDEAN, CANDACE CAMERON BURE AND DAVE CHAPELLE DEFY CANCEL CULTURE, STAND FIRM IN THEIR BELIEFS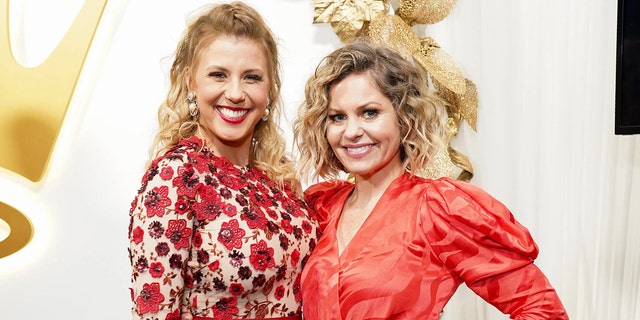 Jodie Sweetin and Candace Cameron Bure 
(Getty Images)
She also tagged all of her co-stars in the photo, including Sweetin.
While it's not surprising the cast is making an appearance together, it is notable that Bure and Sweetin will be reuniting for this event mere months after a very public disagreement.
Their dispute began in November when Bure, who cut ties with the Hallmark Channel, made a comment about featuring same-sex marriage on her new Great American Family network during an interview.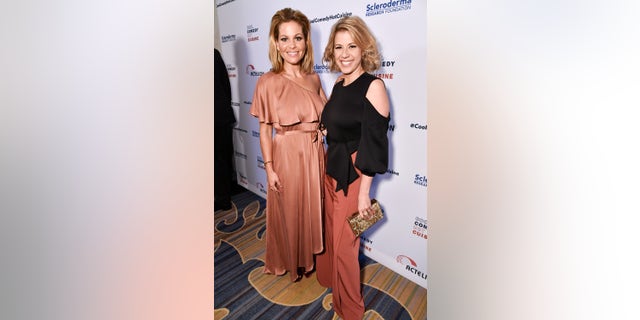 Candace Cameron Bure and Jodie Sweetin will make a public appearance despite apparent dispute.
(Getty Images)
After years of making movies for Hallmark, she moved to the Great American Family network, explaining to the Wall Street Journal, "My heart wants to tell stories that have more meaning and purpose and depth behind them. I knew that the people behind Great American Family were Christians that love the Lord and wanted to promote faith programming and good family entertainment.
"I think that Great American Family will keep traditional marriage at the core."
That was the statement that ignited the controversy.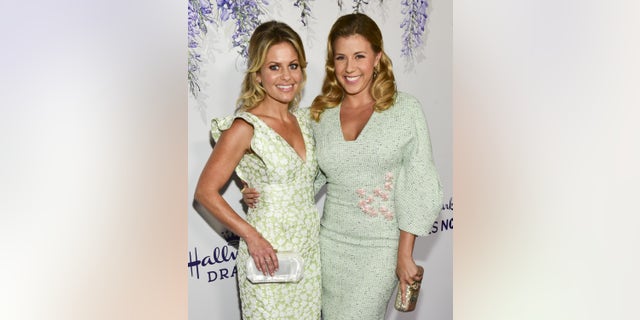 Bure and Sweetin have known each other most of their lives after being child stars on "Full House."
(Getty Images)
Several celebrities commented on Bure's statements, including JoJo Siwa, who wrote in an Instagram post that Bure's comments were "rude and hurtful to a whole community of people."
Siwa came out as gay two years ago, and she famously called Bure the "rudest celebrity [she's] ever met" — even before the "Fuller House" star's most recent comments.
CLICK HERE TO SIGN UP FOR THE ENTERTAINMENT NEWSLETTER
Sweetin, a longtime supporter of LGBTQ rights, replied to Siwa, simply writing, "You know I love you," along with two red heart emojis.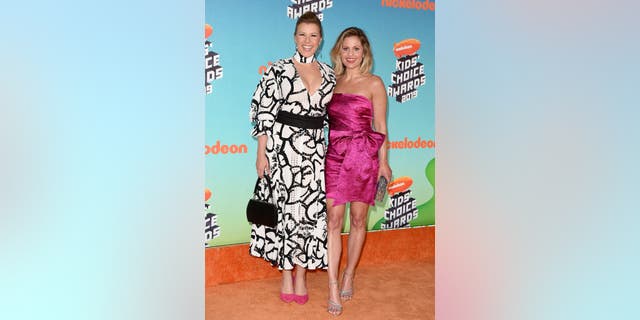 Jodie Sweetin and Candace Cameron Bure are no strangers to doing public events together.
(Axelle/Bauer-Griffin/FilmMagic)
Shortly after Sweetin made the comment, Bure unfollowed her former co-star on the social media platform. Despite announcing their upcoming appearance together, Bure still doesn't follow Sweetin.
CLICK HERE TO GET THE FOX NEWS APP
Sweetin, though, continues to follow Bure, and she hasn't publicly reacted to the announcement of their upcoming appearance together.
Bure has since addressed the backlash.
"All of you who know me, know beyond question that I have great love and affection for all people," she wrote on Instagram. "It absolutely breaks my heart that anyone would ever think I intentionally would want to offend and hurt anyone."